Wine projects come and go all the time in Basilicata, but few are as adventurous as the one recently undertook by husband and wife team Andrea and Teresa Buchicchio.
Just south of the regional capital Potenza, the land becomes mountainous and the three hectares of vines planted in 2012 sit solitary at 700 metres. There are virtually no vineyards in this part of Basilicata and those that are dotted around the predominantly wooded hillsides are cultivated only for a small amount of domestic use.
Yet under the stewardship of one southern Italy's well known winemakers, Fabio Mecca, Andrea and Teresa have planted international varieties; Cabernet Sauvignon, Merlot, Müller-Thurgau and Gewürztraminer are not obvious choices, but with little winemaking history here who is to say what is right and wrong?
Andrea has done his homework though. The vines, planted in loam and clay soils, receive plenty of sunshine throughout a long growing season and with cooler temperatures at night we can expect aromatic wines, a trait already evident in their latest (2016) white blend and one that will likely extend into the red blend with time.
This is still a labour of love and with only a few thousand bottles to go around each year there is still a long way to go before we start to see these wines on international shelves. Nevertheless, in Fabio Mecca they have made a wise choice of oenologist and his viticultural (and commercial) experience will be well valued. With the team all young enough to emotionally invest in the project in the project for the long term, Alte Vigne della Val Camastra is something new for the region and certainly one to keep an eye on.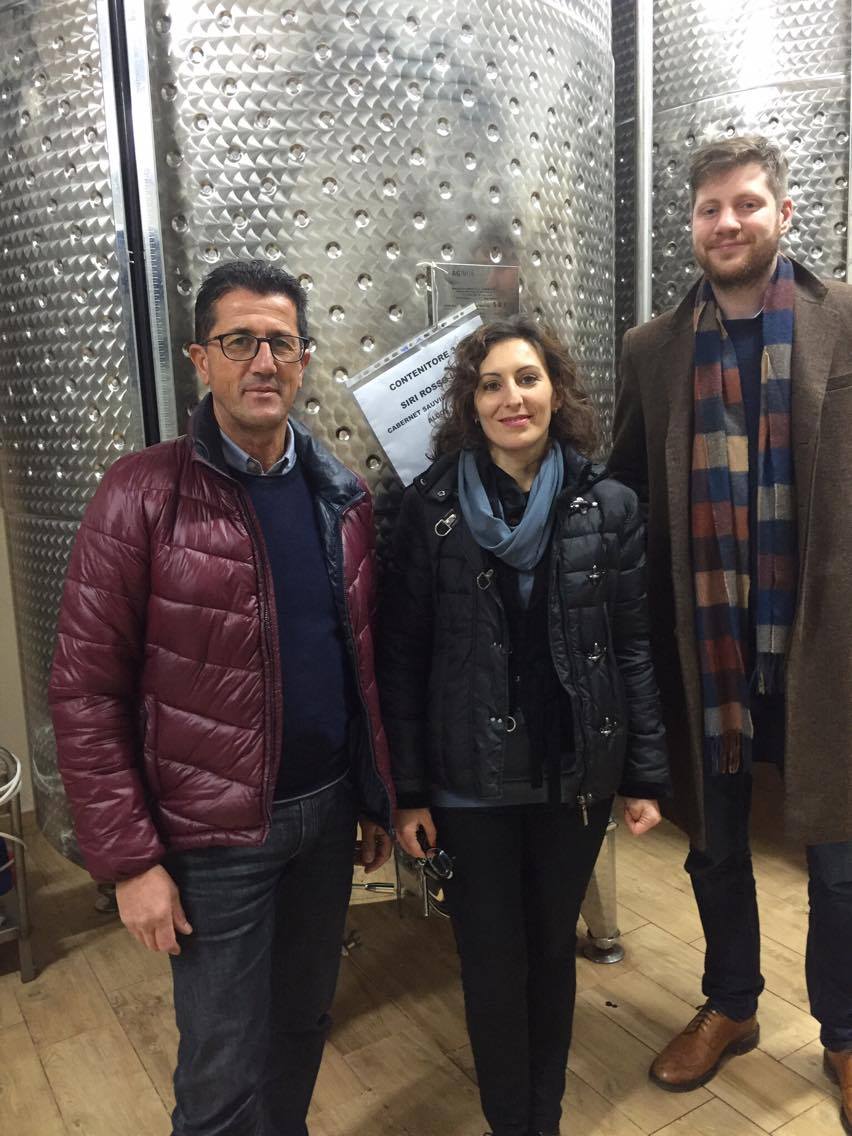 ---
Basilicata IGT Bianco 'Siri' 2016 by Alte Vigne della Val Camastra (Basilicata, Italy) Recently bottled blend of Müller-Thurgau and Gewürztraminer, this one hectare plot in the Val Camastra is delightfully floral with a crisp, refreshing backbone of and a vibrant, youthful finish of stone fruit.