Amongst the industrially produced volume of the large companies that bottle and ship Cava, there exists a plethora of small growers and producers making Cava with a real commitment to documenting and showcasing the origins of their fruit. Parató Cellers are one such project.
During the 17th century, on the slopes of the Montjuïc Mountain, the Elias family cultivated their vineyards and brought the fruit back to press in their cellar in Barcelona's neighbourhood of saints. In the sale of the resulting wine to the locals, today's rich winemaking history at Parató was founded.
There have been modern developments of course, particularly the new winery built by Josep Elias Andreu in 1975, which was extend in 1983 and again in 2000. Today, the four siblings Josep, Montse, Esther and Jordi Elias Terns all manage 93 hectares of vineyard and push forward with the commitment to only produce wines from their own lands.
As you would expect from a quality of focused operation, Parató vinify each variety separately. Depending on the characteristics of the vintage they are free to blend at will, while at the same time parcels destined to become Cava will be kept apart.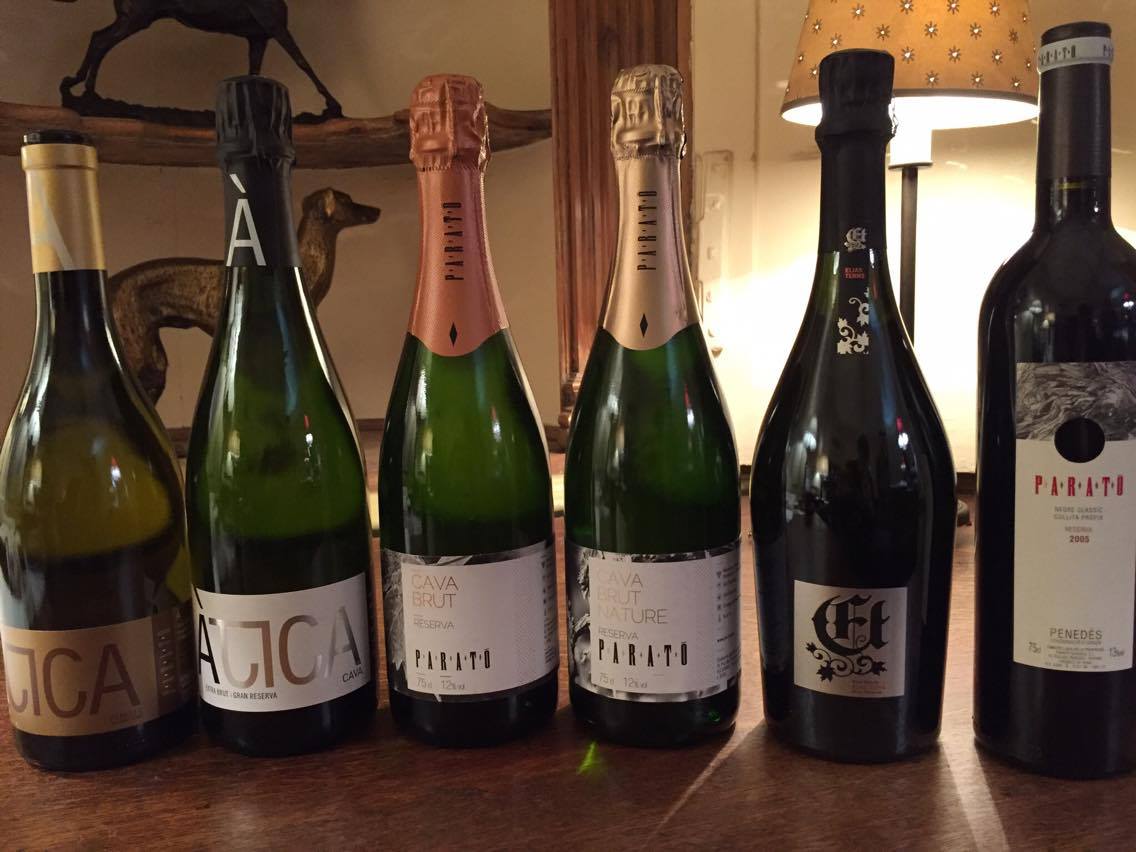 There is also some red wine produced, notably a Samsó (Carignan) bottled under the Penedès DO which receives nine months in 300 litre French and American oak. These vines, located in Guardiola de Font-rubí, are now over 30 years old and are producing attractively concentrated wines with rich red fruit, sweet spice and complex notes of toast, cigar and earth.
The philosophy on Cava is most interesting; a deeply held belief that aged wines are the best expression of the territory has ensured that Parató are well known and well respected. The three varieties synonymous with Cava are cultivated, Macabeo, Xarel-lo, and Parellada, and along with some Chardonnay are present in all of their sparkling wines. The vintage Brut Nature spends 24 months in oak, while the reserva spends the required 15 months.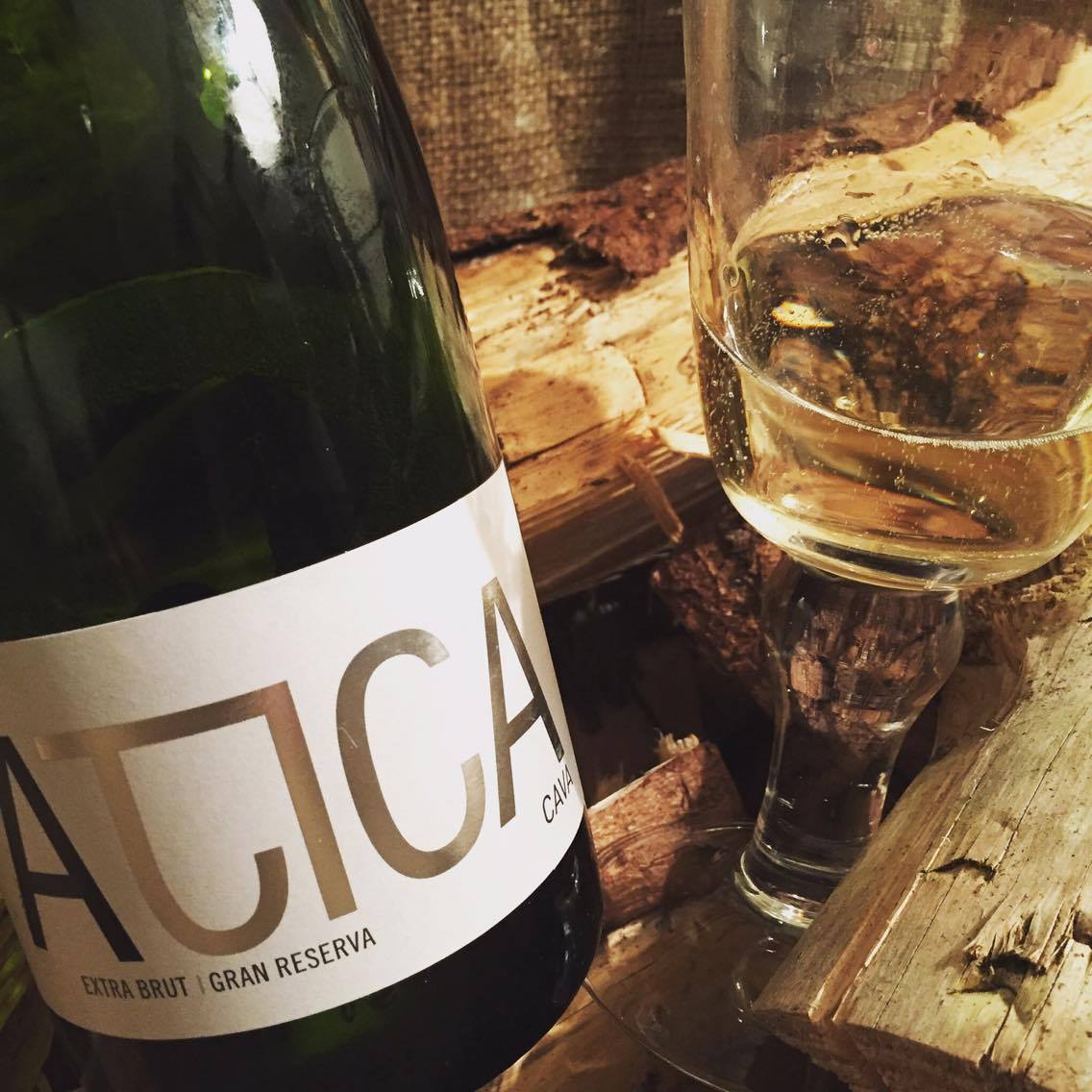 ---
Penedès DO Blanco 'Àtica' 2013 by Parató Cellers A blend of 56% Xarel·lo, 38% Chardonnay and 6% Macabeu, this soft, textured white shows yellow tree fruit notes and powerful blasts of oak. There are suggestions of cooking apple, pear, quince and cinnamon.
Cava Extra Brut Gran Reserva 'Àtica' NV by Parató An attractive combination of floral fragrance and autolytic character on the nose, while in the mouth succulent stone fruits meet with a lively mousse that finishes round and ripe.
Cava Brut Reserva NV by Parató Cellers On the fruity side with lovely apple and peach notes as well as some herbaceous character which compliments a crisp, refreshing palate of sunny citrus with restrained brioche on the finish.
Cava Brut Nature NV by Parató Cellers Fun and attractive notes of lemon emerge before riper citrus pushes through; the mousse is attractive, refined but playful, complex but approachable. Light notes of citrus merge on the palate with subtle almond and pear.
Cava Brut Nature 'Elias Terns' 2005 by Parató Cellers Seductively cosy winter aromas of roasted almonds and hazelnuts. Further noted of butter and brioche smooth the way to a rich lactic driven palate of warm bread offset by zesty citrus white stone fruit. The finish is suitably evolved and worthy of its reputation as a top Cava. 50% Xarel-lo blended with the Cava base wine.
Penedès DO Reserva 'Negre Classic' 2005 by Parató Cellars 70% Tempranillo and 30% Cabernet Sauvingon, this characterful reserva offers layers of blackberry and damson backed up by a complex herbaceous streaks of rhubarb leaf and menthol. A restrained touch of vanilla is evident from 12 months in new oak before it slips behind evolved aromas of leather and cigar smoke. In the mouth, elegance and harmony come together to provide supple tannins and softened acidity while further notes of black fruit confirm this as a wine worthy of its 10 plus years of cellaring.