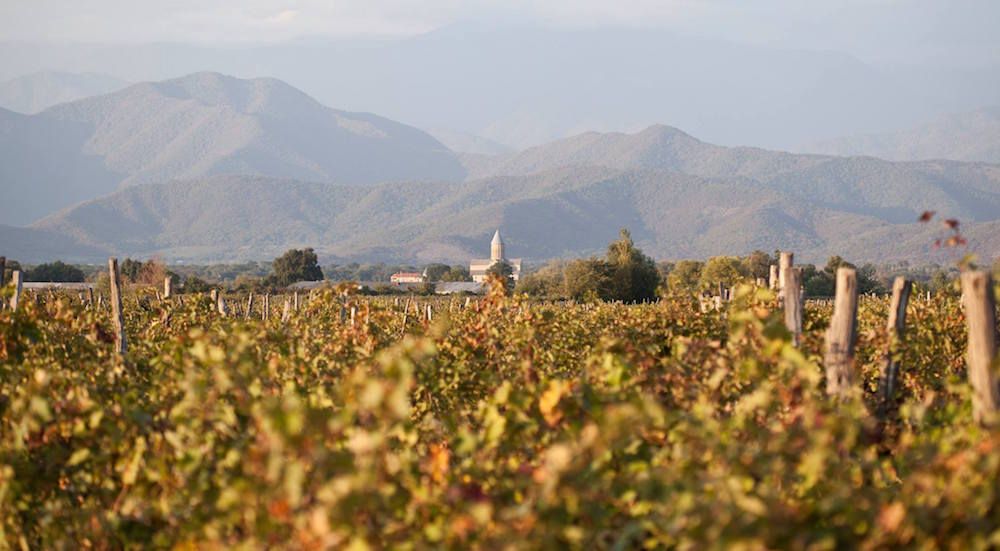 Region Guide: Kakheti, Georgia
Georgian Wine Regions | Georgian Grape Guide
Covering the entire eastern section of the country, Kakheti is Georgia's most important wine region. It currently boasts around 65% of the country's vineyards and up to 80% of grapes make their way here for vinification. It's an important area and as Georgia's exports grow, Kakheti will become synonymous with international recognition of wines from the Caucuses.
The region itself is ideal for wine production. Due east of Tbilisi it sits between the Caucuses to the north and Azerbaijan to the south. Televo, the main commercial centre sits majestically at the the foot of the impressive snow capped Caucuses Mountains.
Rich in viticultural history there are hundreds of grape varieties grown in the region. Over 100 grow at the Alavardi Monastery for example, the leading producer in the region.
Categorising all of the different grapes is still and ongoing project in Georgia and many of the them are unpronounceable and rarely seen in commercial wine production. Nevertheless, separating varieties from each other through DNA analysis and documenting their usage and history remains an important work.
There is a lot to see. In the small town of Kvareli the Khareba Winery boasts an impressive cellar, its winding tunnels carved into the rock in the foothills of the Caucuses Mountains.
If you head out into the local villages, such as Khorkheli, Koghoto and Alaverdi, where the rhythms of wine making dominate daily life, wines are served alongside local delicacies such as Khashlama, a beef or lamb dish boiled with onion and garlic or the more common staple of Shashlik, skewered meats.
---
Recommended Producers: Chateau Mere | Khareba Winery | Orovela