Vintage guide: Etna DOC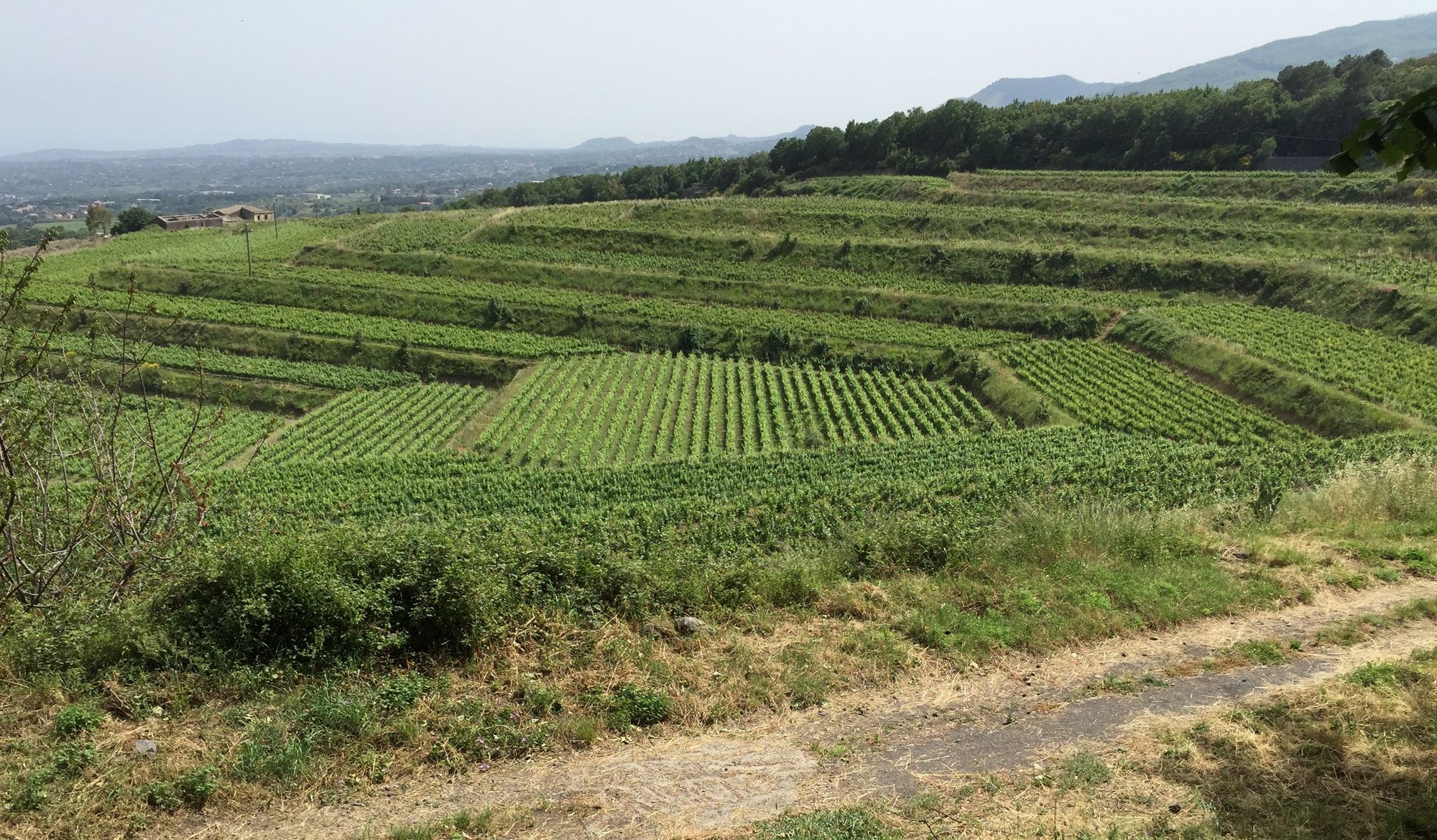 The wines of Etna are of growing importance to Italian wine lover and are starting to take up more space in the cellar. It will be interesting to watch Nerello Mascalese mature over the coming years and understand just how apt comparisons with Burgundian Pinot Noir have been. This is my ongoing look at how the wines are developing and will likely change with time.
2016: Coming soon....
2015 A mixed year. Certaninly one to look at the work of individual producers rather than the DOC as a whole. There was heavy rainfall around harvest time, particularly in the traditionally late ripening villages of Milo and Randazzo.
2014: 2014 was a great year on Etna (as it was all over Sicily). A mild winter ensured there was no vine stress while spring came later and with a few showers. A warm summer with some more light showers meant that the grapes ripened slowly and winemakers had the luxury of choosing when to pick. Top vintage. A small crop but the wines are approachable now with plenty of crunchy red fruit notes.
2013: Super cool vintage with lots of freshness and lots of acidity. They certainly have the structure to age but it remains to be seen weather the fruit charm will go on with it. For the moment I'd suggest drinking these wines up by 2018.
2012: Lots of fruit, at times attractively jammy, at others a little full. These wines will suit drinking early but should still offer plenty of excitement for around five to six years from the vintage.
2011: Still a bit of life in these wines.
2010: This was a stunning vintage and one of the best in recent times. Many of these wines re-inforced the early comparisons with Burgundy as Nerello Mascalese took a vibrant but ethereal character.
2009: This was a tricky year with low temperatures and some steady rain. There were some good wines but anyone still storing these in the racks should probably think about drinking up.