Tasting reports
💯 Tasting: The Historical SuperTuscans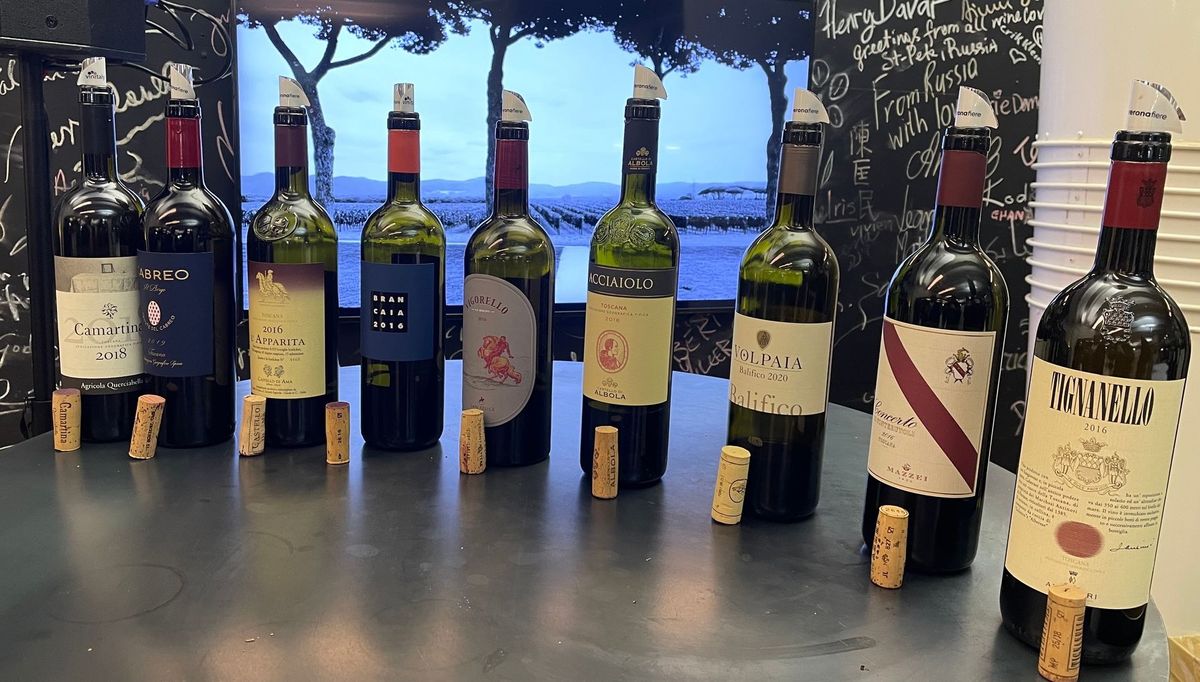 Earlier this year, I attended a rare tasting of wines from members of the Association of Historical SuperTuscans. Predominantly hailing from the 2016 vintage, these were a joy to taste and and a reminder that they remain some of the finest wines in the world.
As Tuscany's wine scene took shape during the 1970s an experimental streak emerged and rapidly grew in significance. Starting in 1968 with the production of Agricola San Felice's 'Vigorello', a group of quality focussed estates began to release exceptional wines that didn't quite fit the strict production rules of Chianti Classico. Often these wines would include grape varieties that weren't permitted such as Cabernet Sauvignon or Merlot, and would use Italy's basic Vino da Tavola category. They became known as Super Tuscans.
The wines listed below are now household names in the minds of fine wine lovers, but as their commercial success grew over the decades, it became the norm for Tuscan estates to produce a flagship wine in this style. These days, virtually every winery in Tuscany produces a top red wine that lives outside of the classic appellations. The organisation of Historical Supertuscans was set up to preserve and promote the legacy of those iconic wines that showed the way.
🎁 You can see my tasting notes and scores with a free membership. Thank you for your support.