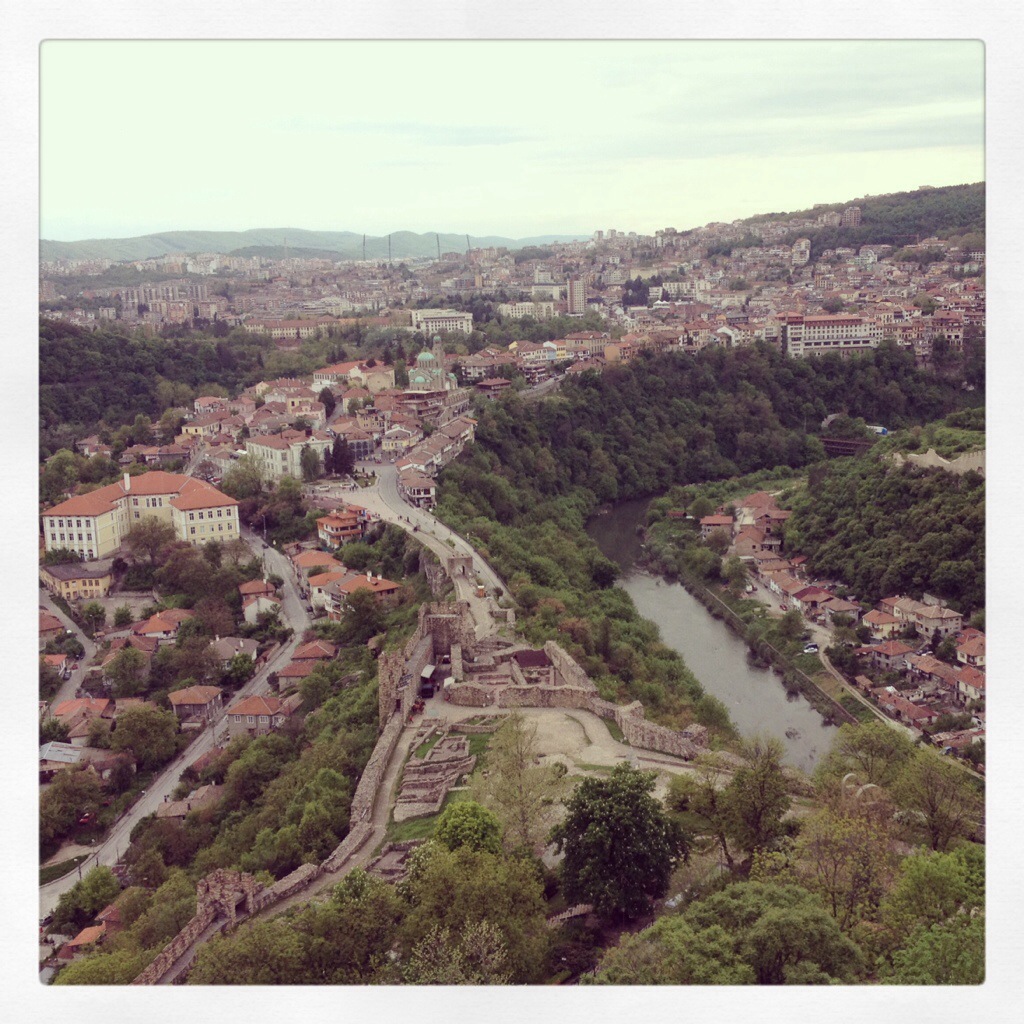 Accepting an invitation to judge at Vino Balkanika was an easy decision. This intimate competition for indigenous Black Sea and Balkan grape varieties is now on its 4th edition and deals only with wines built from local grapes. Held in Veliko Tarnovo, a medieval fortified town in central Bulgaria, two days of judging were backed up with good wines and hearty cuisine. As one of the judges selected to provide international opinion on grapes such as Mavrud, Melnik, Vranec and Gamza, I was fortunate enough also to take a tour through Bulgaria's vivid landscapes and visit a few wineries along the way.
Driving from Sofia to Veliko Tarnovo, dark fertile plains and densely thick, green forests line the roadsides. Gorges, rivers and natural springs slot between endless seas of yellow sunflower. The occasional horse and cart still hog the minor roads while in the villages, artisanal craftsmanship is at work producing pottery, leather, copper, jewellery and traditional clothes. Bears and wild boar roam the mountains.
On arrival in the City of Tsars, a fine dinner was served up in the historical Hadji Nikoli Inn. Built in 1858 its rustic, but warm stone aesthetics and exceptionally good grilled lamb perfectly conjure the town's feudal surroundings. Local wines followed suit, notably a Rubin (hybrid of Nebbiolo and Syrah) with pushy bramble fruit and unmissable tannin, as well as a thunderously ripe Cabernet Sauvignon. Somewhat ajar from the atmosphere of the former capital of the second Bulgarian kingdom, inventors of the cyrilic language and defeaters of Byzantine domination, I finished with a Tiramisu and a large Glenfiddich.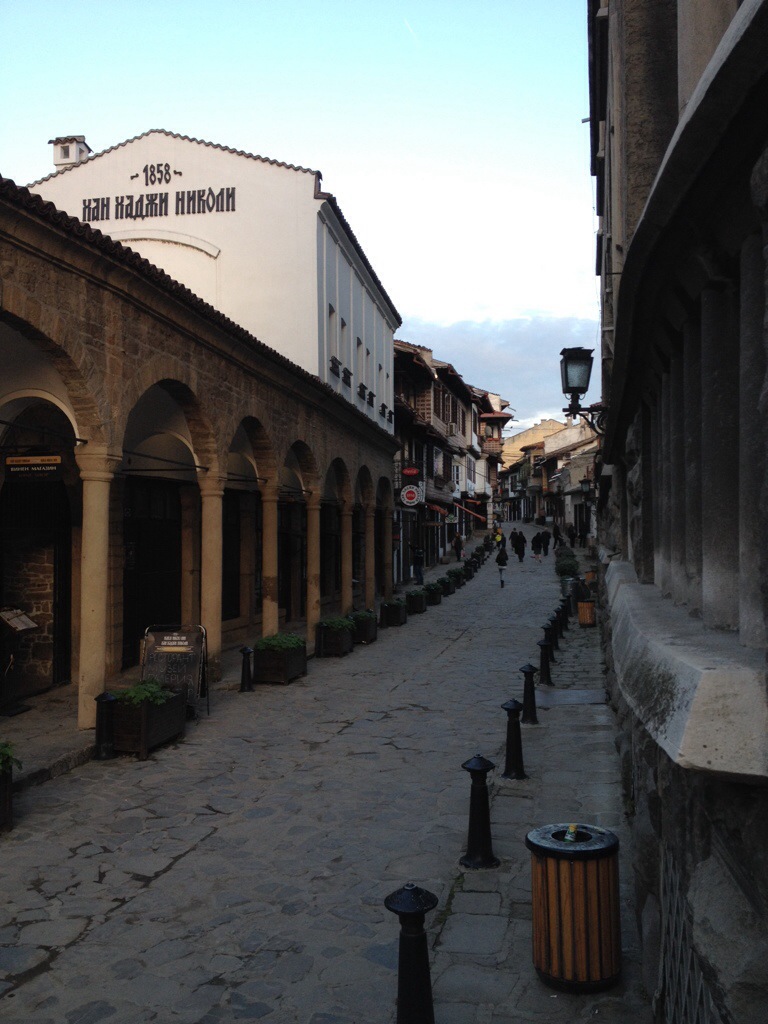 Judging went well; numerous varieties local to the Balkan peninsula were in circulation, including Dimyat, Zilavka, Rkaciteli, Tamianka, Melnik, Mavrud and Gamza to name but a few. Generally the quality was good with only the occasional impostor ejected to the spittoon in robust and reflexive fashion. Gold Medals went to Lacerta Winery's Feteasca Neagra (Romania), Rumelia's Merul Reserve Mavrud (Bulgaria), Skovin's Markov Manastir (Rep. Macedonia), Vinprom Yambol's Villa Yambol Mavrud (Bulgaria), Logodaj's Nobile Melnik (Bulgaria), Agromelioracii's White story Vrachanski Misket (Bulgaria) and finally Varna's Riesling - Varnenski Misket blend (Bulgaria).
More high quality food followed; vegetable soups, shiitake mushrooms, more lamb, wholesome yogurt and artisanal breads all washed down with organically fragrant Mavrud rose. The evenings held a similar experience. The obligatory shopska salad and cheese pastries preceded an assortment of grilled meats and local vegetables. The vinous company was eclectic; Turkish varieties Kalecik Karası and Beylerce Yapıncak met with oaked Chardonnays and ripe Cabernet from Bulgaria and beyond. More Mavrud arrived as well as a bottle of Popova Kula's silver medal winning Zilavka. Star of the show though, if not for legacy alone, was a bottle of 1976 Gamza which despite its communist origin showed a local Bulgarian variety still going strong nearly 40 years on.
Heading towards the the town of Sliven, we visited Domaine Boyar, a huge steel winery built in the Australian tradition. With a capacity of over 40 million litres a year this is a big operation. Although pumping out predominantly bulk wine for the UK, US, Scandinavia and Russia, there are a few prestige wines of note. The Cabernet Franc in particular showed Bordeaux like character but riper with admiral integration and structure.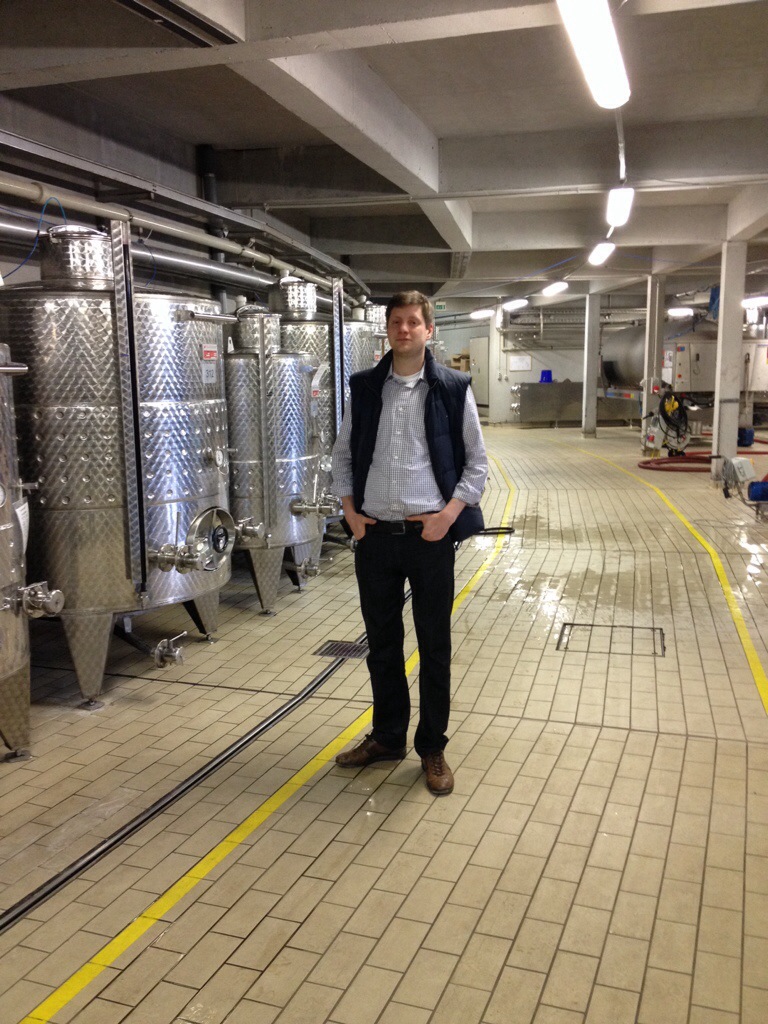 Heading through the famous rose fields of the Thracian valley we reached Château Botevo, a small winery built and owned by Staven PLC, a large corporation involved in agricultural lands and renewable energy sources. This relatively new venture possesses 100 hectares given over to mainly international varieties, such as Pinot Gris, Pinot Noir and Cabernet Sauvignon. Although the wines were fairly basic, it's very early days here. Fruit driven and modern, the rose was particularly well made.
Next up was a trip to Eduardo Miroglio. This boutique, Italian owned winery is widely respected and clearly amongst the best producers in the Balkans. Famed particularly for their sparkling wines, the Miroglio ethos and style is visible on arrival. Set in its own vineyards, the views are as picturesque as the tasting room is stylish, the emphasis quite clearly on relaxing hospitality. Chardonnay and Pinot Noir are key varieties here, both as blending partners for the flagship Brut fizz, but also as premium still wines in their own right.
They work closely with local varieties too; Rubin and Melnik are decisively Bulgarian while Mavrud in particular is the one to watch. Labelled as Nova Zagora PGO (equivalent to AOC) black fruit dominates the nose while the palate is round and supple with a finish of menthol and eucalyptus. These are big, dry wines but a polished elegance is unmissable. Investigating further, tank samples were required to satisfy curiosity; quality and distinctive aromatics clamoured from behind last year's yeasty infancy. Carbonically macerated Bouquet in the Nouveau style was also interesting while the top end blend, 'Soli Invicto', is not for the faint hearted.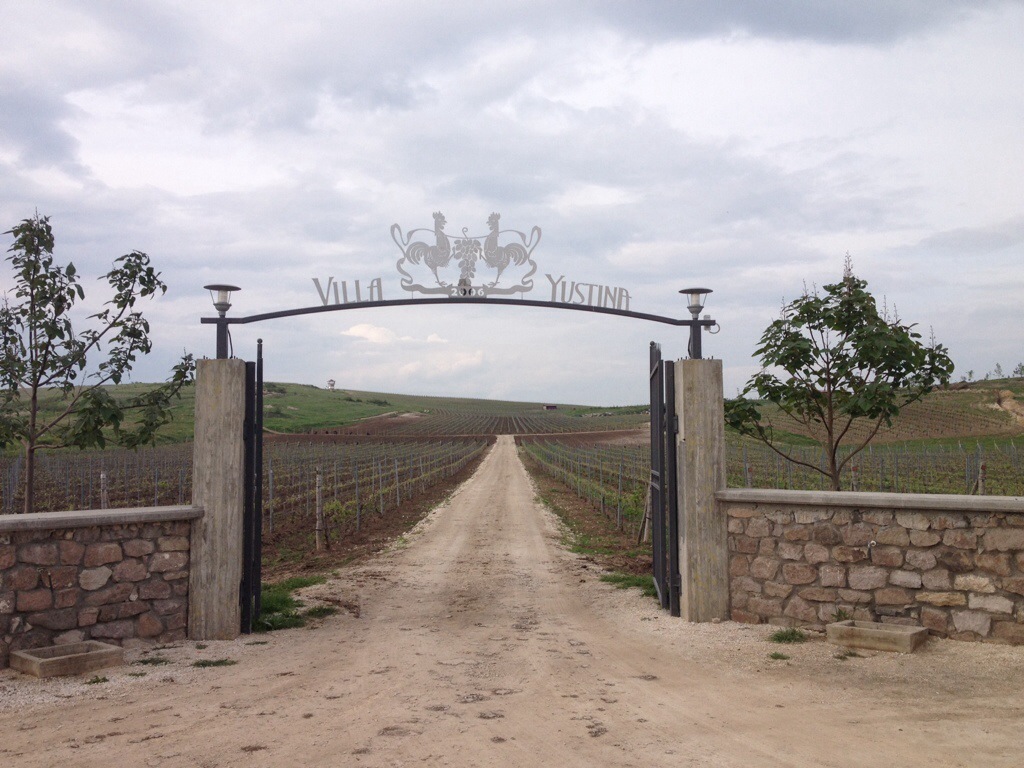 From Elenovo we moved on to Villa Yustina on the edge of the Rhodope Mountains, around 26km from Plovdiv. Vinous heritage is strong here and Herodutus's tales and descriptions of the ferocious Thracians defending the sanctuary of Dionysus abound.
Sandier soils and new plantings give a different style of wine in the village of Ustina. Less concerned with indigenous grapes. fruit driven, international varieties are the company's outlook. The Sauvignon Blanc, Semillon, Aligote and Chardonnay blend is fresh and floral with good generic fruit. Cabernet Franc is also an interesting proposition here; plenty of sunshine ensures the variety's potential to yield underripe, green wines is avoided. Rather, they are crisp and modern with good structure, balance and vibrancy.
As darkness fell and the journey wound to a close, the old cobbled streets of downtown Plovdiv beckoned. In the homeland of Orpheus, good times were toasted and washed emphatically down with local Rakija and Thracian Cabernet Franc, one of the many stars of the day's travels.