Articles
Column - A look at Macedonian Temjanika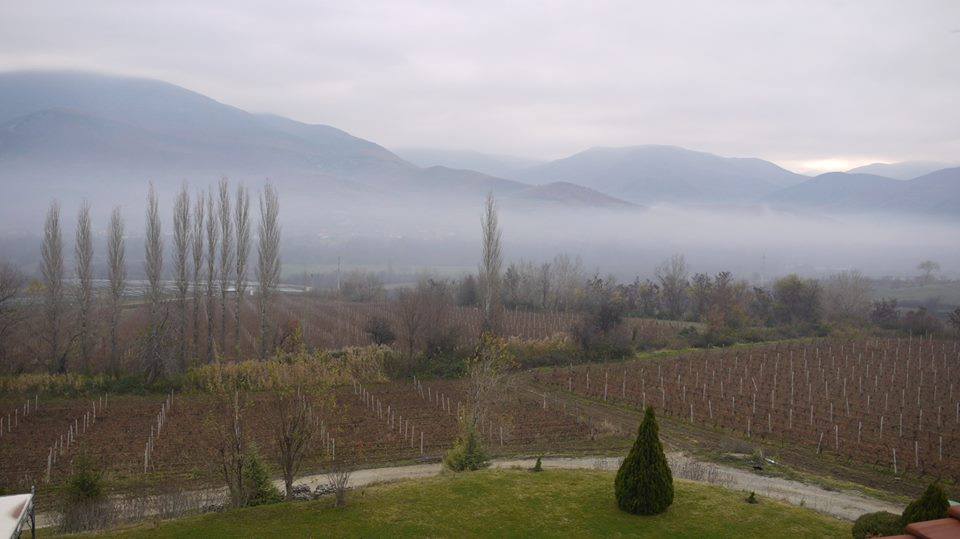 Muscat is not exactly the height of fashion in the UK, if anything it's one to avoid; the British tendency to drink without food can over emphasise the floral, fragrantly invasive nature of the variety and send one reeling for the Sauvignon Blanc instead.
In Macedonia however, where the grape is known as Temjanika, a subtle perfumed character is matched with full-bodied, textured mid palates, bursting with stone fruit and livened with a refreshing streak of acidity. It could well be one to watch. Named after the Macedonian word for Frankincense ('Temjan'), it comes as no surprise that Temjanika is held in such high regard for its aromatic quality.
The aromas are almost Gewürztraminer like; rose petal, orange blossom and elderflower all feature heavily. The palates are dominated by stone fruit, particularly peach and apricot, although some examples, particularly Chateau Kamnik's 2012 (Камник), demonstrate more citrus and pear flavours.
Tasting various examples from different producers, I was shocked at the quality the grape had to offer. The 2012 from Dudin (Дудин), labelled Anja, was pretty good, lots of scented flowers and pear, as was the Tikveš Special Selection, whose complex nose of violets and orange peel complimented very expressive grapefruit in the mouth.
Popova Kula's 2010 (Попова Кула) displayed a complex nose and lots of lychee and melon flavours, while tasting the 2013 tank sample, still to be stabilised, was like a shot of perfume to the senses. It will calm down of course, but the structure was there.
These wines are unlikely to develop beyond a year or two from the vintage and are arguably not particularly suited to the Macedonian cuisine of meat and salad; however, as an aperitif or a post dinner palate cleanser, they work tremulously.