Appellation Guide: Offida DOCG (Le Marche, Italy)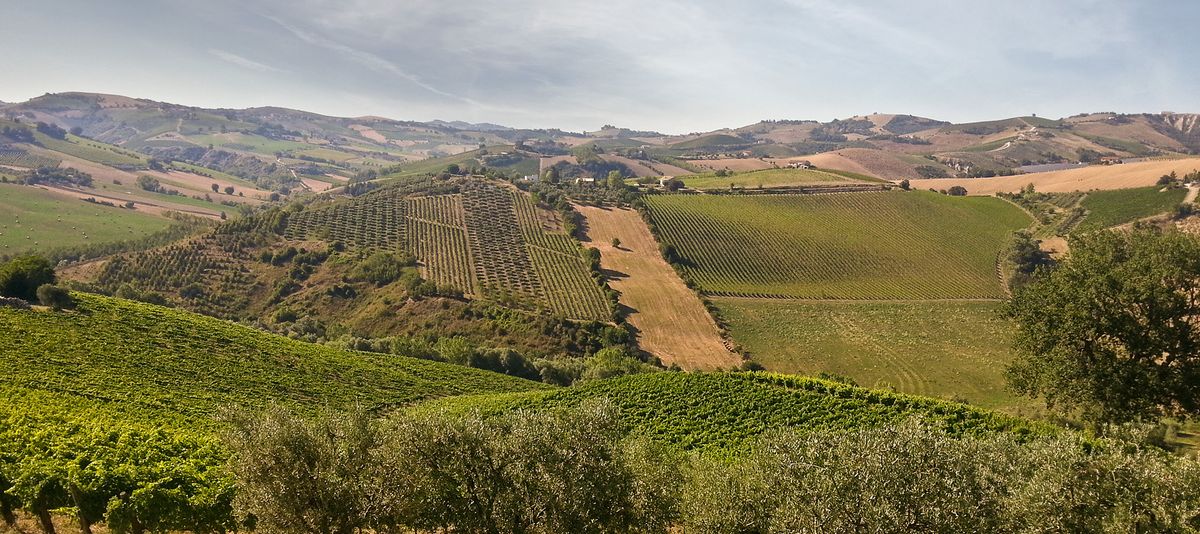 As one moves east from the Rosso Piceno area, another collection of hillsides captures the attention. Located on the gentle slopes between the Aso River and the Tronto River, is Offida, a DOC wine since 2001 that through consistently impressive wines was elevated up to DOCG status in 2011.
Regulations currently stipulate three wines eligible to be bottled under the Offida DOCG lable. Reds must be a minimum of 85% Montepulciano and unless mono-varietal are likely to be made up with Cabernet Sauvignon. Whites must either be produced with a minimum of 85% Pecorino or 85% Passerina.
---
Production zone: Acquaviva Picena, Appignano del Tronto, Casteldilama, Castorano, Castignano, Cossignano, Montefiore dell'Aso, Offida, Ripatransone, as well as part of the territories of Ascoli Piceno, Colli del Tronto, Campofilone, Carassai, Cupramarittima, Grottammare, Montalto Marche, Massignano, Monsampolo del Tronto, Montedinove, Monteprandone, Pedaso, Petritoli, Rotella, San Benedetto del Tronto and Spinetoli.
---
Recommended producers: Azienda Agircola Ciu Ciu | Azienda Agricola San Filippo | Simone Capecci |