Appellation Guide: Verdicchio di Matelica DOC (Le Marche, Italy)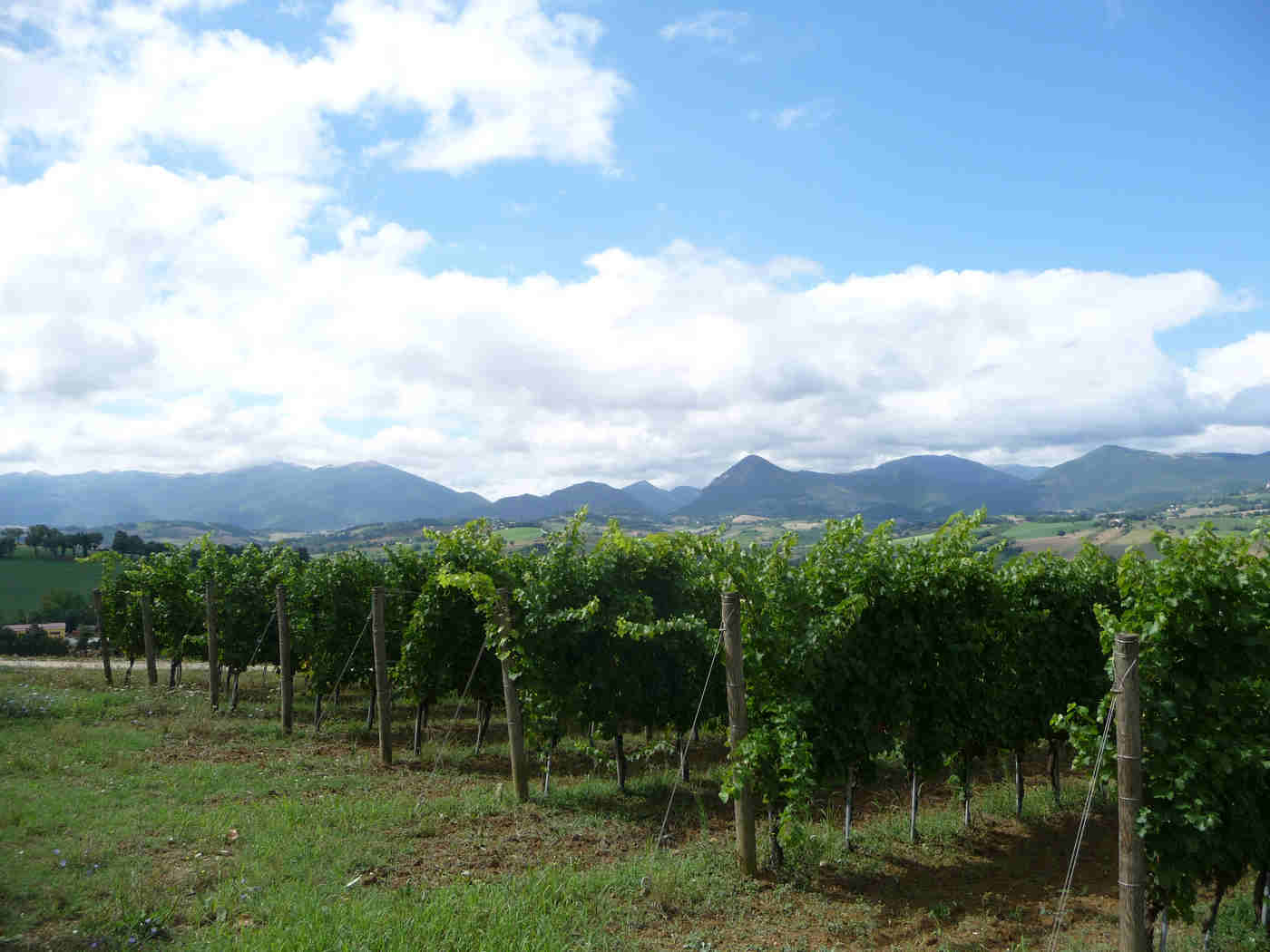 Often in the shadow of its more recognised older brother from Jesi, the Verdicchio di Matelica DOC area of Le Marche is home to some very interesting low production wines.
Further away from the Adriatic coast than Jesi, situated in the foothills of the Apennines, the wines display their more mountainous origins. Winemaking here focuses around the town of Matelica where cooler temperatures prevail and acidity is noticeably higher.
At higher altitudes the inevitable temperature swings ensure that the wines are far more aromatic than than Verdicchio from Jesi. The soils here also contain far more mineral character than the vineyards to the east, and as such, this mineral complexity and personality is often detectable in the wines to a greater extent.
Although most producers choose to make their wines exclusively with Verdicchio, the denomination actually allows for up to 15% of the wine to be blended with either Malvasia Toscana or Trebbiano Toscana.
Like many of the DOCs in this part of the region, the wines benefit from a Mediterranean influence as well as from the Adriatic sea just to the east; to the west the Apennines protect the vines from harsher elements.
The best Verdicchio wines are fresh and aromatic with a steely backbone and crisp acidity. The fruit is generally on the green side, but in hot years, or in those vineyards at lower altitudes, stonier fruit becomes much more prominent in the wines.
---
Production zone: Verdicchio di Matelica DOC can be produced in the communes of Matelica, Esanatoglia, Gagliole, Castelraimondo, Camerino and Pioraco in the province of Macerata and part of Cerreto D'Esi and Fabriano in the province of Ancona.
---
Recommended producers: Colle Stefano | Bisci