Burgundy 2015: A magnificent vintage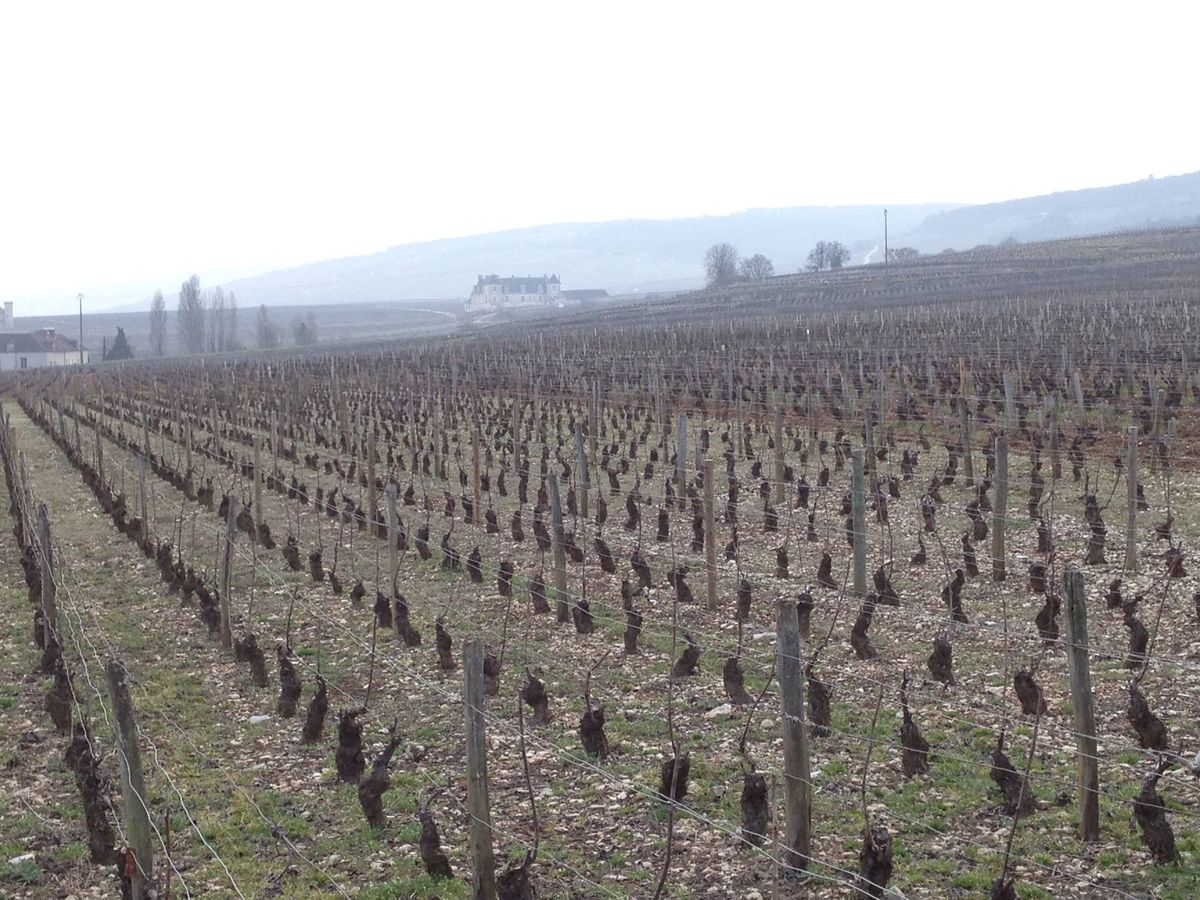 The hype is fairly unanimous. All the hallmarks of an exceptional vintage graced Burgundy in 2015 and although vignerons are not shouting as loudly as merchants, we can be fairly sure it's going to be one of the great years of recent decades. As the en primeur campaign kicks off around London there are no dissenting voices, 2015 is a standout year and one in which we should be looking to fill our cellars up with wines from all villages and across all price points. After a few challenging years it's welcome news for Burgundy lovers.
Things started well. A mild winter and easy spring triggered a quick flowering. Some wet weather was positive and ensured water reserves were in place but rot and powdery mildew started to set in. Then an unusually hot June and July split the camp. The usual fungal ailments were stopped in their tracks and the high temperatures brought on excitement in the Côte d'Or. Vines further south started to feel the stress though, particularly younger plantings of Gamay in Beaujolais, while growers in the Maâconnais began to worry that Chardonnay was going to finish up fat, flabby and overripe.
By the height of summer véraison was starting to occur but grapes were far from phenolically ready. Fortunately some early August rain and cooler weather provided some rest bite before another blast of hot sunny weather in September ensured that harvest took place in glorious sunshine. In the Côte d'Or things were near perfect.
As critics, collectors and enthusiasts, one of the things we like to do in Burgundy is pick apart and analyse the varying microclimates. Rainfall in one village, amount of afternoon sun in another for example. But 2015 will go down as a vintage with all but trivial variations relevant only to the absolute fantastic. It's a classic vintage that has produced good solid, ripe and forward wines with lots of freshness. It's certainly the best for some time and many are comparing it with 2005, while there are also shades of 2009 to ponder.
The reds are going to be magnificent. Weather or not prices allow 2015 to go down as a buyer's year remains to be seen. A significantly reduced crop, off the back of a number of reduced harvests, means that producers will be looking to get as much bang for their bottle as possible. When we factor in the abysmal 2016 as well, it's certain that these wines are going to carry a lot of value. It may ultimately come down to which growers can afford to hold them back while they wait for the right price and which need to play catch up on previous years. Either way, 2015 is a year to scan your catalogues and price lists and feel safe in an indulgence or two.
The Côte d'Or: Truly excellent wines that should be capable of ageing many years. They boast vibrant acidity, earthy freshness and ripe red fruit. Yields are down across the region by around 30% but in parts of the Côte de Beaune that were affected by hail in recent years, it could well be more than that as the vines look to compensate.
Chablis: There was some late hail in Chablis that destroyed a lot of grapes just before the harvest. A few hundred hectares were affected including some climats and Grand Crus. The wines are great though. Summer heat stress doesn't seem to have affected the acidity and this will be a great Chablis vintage.
The Mâconnais: Much warmer than its northern neighbours. Chardonnay ripened quickly here making some wines a little too generous, but generally the wines are excellent, offering both weight and freshness, opulent stone fruit and typical mineral complexity. As usual the best wines come from the many single vineyards (or lieux-dits) that litter the various appellations such as Saint Veran and Pouilly-Fuissè.
Beaujolais: A lot of these wines have been out for a while now. There are some instances of over ripeness as producers waited too long to pick, (hot summer meant harvest was early) but the natural acidity of Gamay means that being a little too heavy on the fruit side doesn't make them fall over. There are lots of truly great Beaujolais wines and 2015 is a safe bet for random buying.