Buying Guide: 10 of the best Aglianico del Vulture DOC
Aglianico del Vulture is one of the most distinctive wines in Italy and yet gets very little attention on international markets. Its Nebbiolo like character has consistently drawn comparisons and while those in Piedmont refer to it as the Barolo of the South, those in the Vulture area are quite sure that the 'wine of kings' is more likely the Aglianico of the North. These are ten of the best that Basilicata has to offer.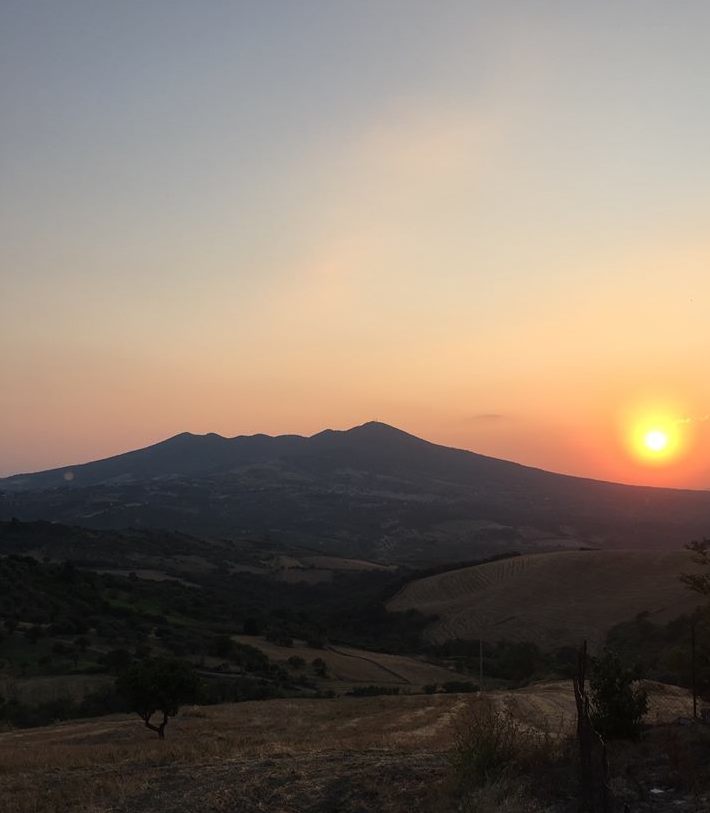 Aglianico del Vulture DOC 'La Firma' by Cantine del Notaio
La Firma is perhaps the most prestigious Aglianico del Vulture wine available. A combination of excellent quality and a highly marketable winery brand means that this wine has for a long time stood out above others in the region. In recent years the gap has closed considerably and there are many great wines to follow. Nevertheless, with La Firma's austere but luxurious structure, it's developed aromas of prune, balsam and fenugreek and its elegant finish, it remains one of Basilicata's very best.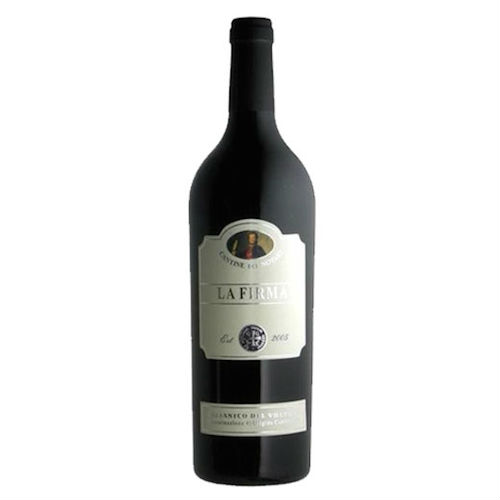 Aglianico del Vulture DOC 'Likos' by Vigne Mastrodomenico
Historically the Mastrodomenico family sold their grapes (from Rapolla) to some of the region's household names, but with Giuseppe and his sister Emanuela taking over the reigns, they have started to put such excellent fruit to better use. 'Likos' is their flagship wine and with a broad and complex bouquet, a richly textured, firm tannic structure and an intense aura of black cherry, it bodes well for the future. Although 'Likos' benefits from bottle ageing, taking on softer tannins and silkier mouth feel, the cherry and liquorice fused aroma is characteristically persistent. Consequently this is a wine that can be cellared for up to 10 years and potentially longer.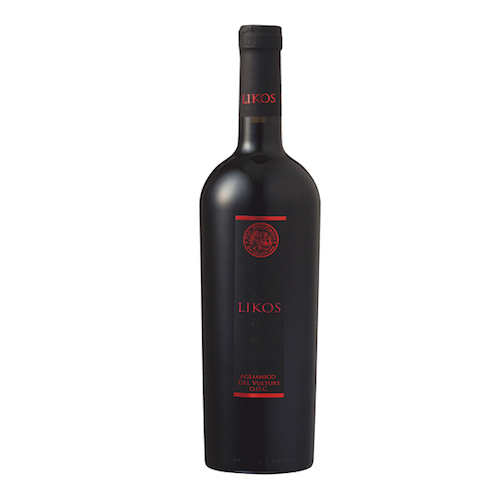 Aglianico del Vulture DOC 'Don Anselmo' by Azienda Paternoster
Fabio Mecca is arguably one of the most interesting young oenologists in the South of Italy and as such he is often found travelling through Campania, Calabria and Puglia imparting his knowledge to the benefit of other wineries. Yet his principle focus is on one of Basilicata's more traditional names, his uncle's Azienda Paternoster, founded in 1925. Fabio's influence is clearly visible in the iconic 'Don Anselmo', where hedonistic levels of black fruit combine with soft, elegant tannins. His ability to navigate the nuances of vintage variation means that the wine consistently displays balance and integration. Despite the opulence, this is a traditional wine, depicting Aglianico in all its varietal splendour.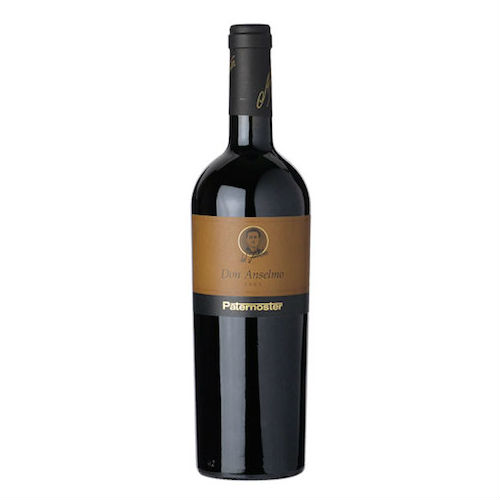 Aglianico del Vulture 'Titolo' by Elena Fucci
In recent years Elena Fucci has made a name for herself internationally and is often referenced as Basilicata's rising star. With just a single label from a small picturesque parcel of terraced vines in the village of Barile, she has focussed her attentions on placing her wine on the same table as the great wines of Tuscany, Piedmont and beyond. While 'Titolo' is quickly becoming the stand out wine from Basilicata for collectors and enthusiasts abroad, it isn't without merit. The wine is intense and concentrated while maintaining elegance and subtly.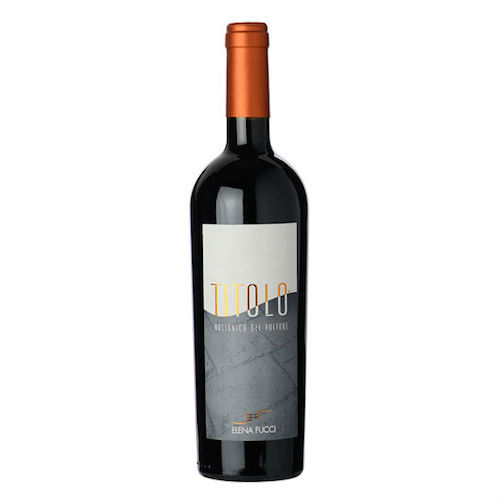 Aglianico del Vuluture 'Le Drude' by Azienda Michele Laluce
Situated on the boundary between the communes of Ginestra and Venosa, Azienda Michele Laluce produces just 40,000 bottles a year across four wines. Daughter Maddalena is putting her viticultural studies to good use and her style is gradually emerging in the cellar, particularly when it comes to the use of wood. The result is a cleaner, more modern style of Aglianico and combined with Ginestra's heavy clay soils, 'Le Drude' stands out as a fleshy, savoury interpretation with plenty of mineral personality.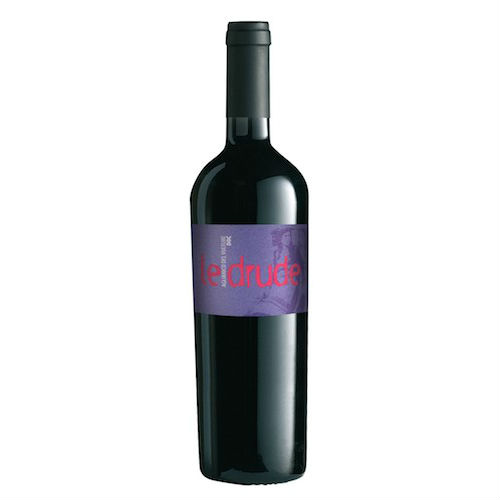 Aglianico del Vulture DOC 'Serra del Prete' by Musto Carmellitano
Few in the Vulture have embraced the concept of single vineyard cru wines, either as a genuine passion for expressing the terroir of micro sites, or indeed cynically as a marketing gimmick. Yet, Elisabetta Musto Carmellitano and her brother Luigi have endeavoured to illustrate and promote their Serra del Prete vineyard in the village of Maschito. Vines are old here, sandy soils cover the volcanic stones and at 500 metres plus, plenty of aeration ensures a long, steady ripening season for the Aglianico grape. The result is a beautifully brooding and scented wine brimming with prune, smoky ash, morello cherry, balsam and forest fruits.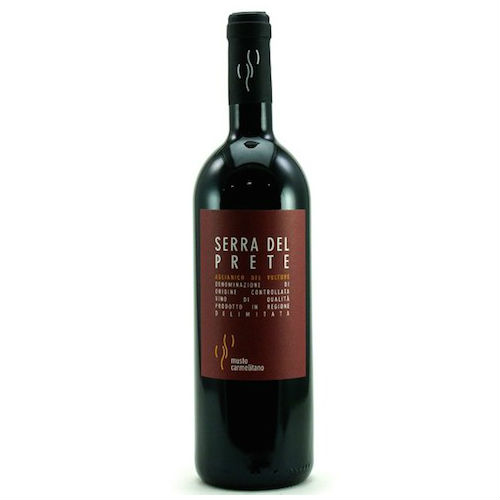 Aglianico del Vulture DOC 'Masquito Gold' by Colli Cerertino
When wine making is not the principle activity the philosophy can stay true to its origins. Such is the case with Sandro Calabrese and friends when deciding to follow their vinous passion into the cellar with the intention of making a truly great Aglianico for themselves. They didn't have to wait very long. After utilising high altitude vines in the village of Maschito and maturing the fruits of their labour in a natural tufo rock cellar in the centre of Rionero, it was clear they had something special. 'Masquito Gold' isn't made every year, but the 2006 is outstanding and the 2007 (tasted from tank) looks set to be just as good.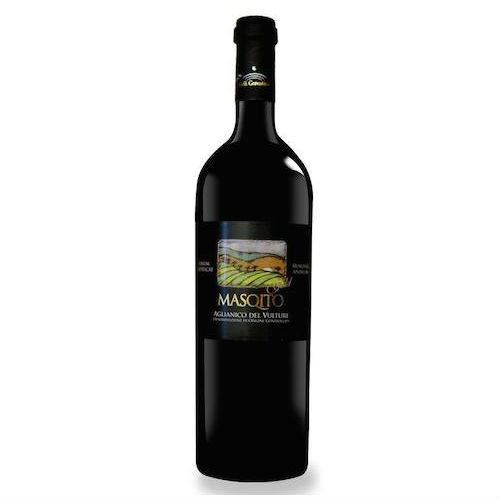 Aglianico del Vulture DOC 'Gudarrà' by Bisceglia
Bisceglia's Gudarrà exudes typical Aglianico characteristics; black cherry, violets, dark earth, fennel and balsam, come together and lead into a smooth, velvety palate with layers of black fruit and cigar smoke. A new state of the art winery ensures relative consistency at Bisceglia, making 'Gudarrà' (local dialect for godere which in Italian means to enjoy) a reliable, safe bet at an approachable price.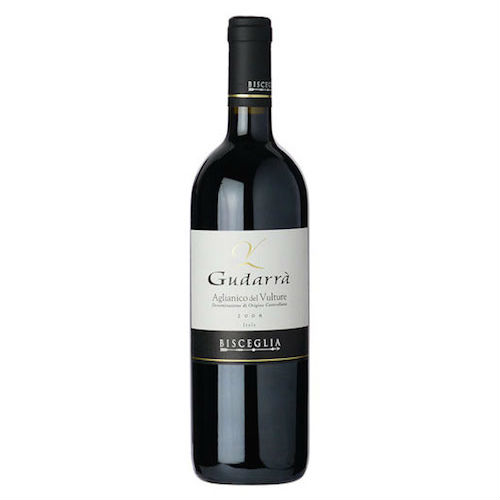 Aglianico del Vulture DOC 'Nocte' by Terra dei Re
While Terre dei Re cultivate around 30 hectares of vineyard, their 'Nocte' wine comes from just two hectares of clayey and volcanic soil in the village of Barile at 400m above sea level. Harvested during the cool of night, this is a well rounded, tannic and well structured wine with plenty of gritty cherry fruit, violets, tobacco and vanilla spice.
Aglianico del Vulture DOC 'Donpà' by Regio Cantina
Regio Cantina is now under the stewardship of the well know Tuscan brand Picini. The winery's top wine 'Donpà' however is well worthy of a mention though. Bristling cherry fruit and racy acidity elevate a palate of damson fruit, while crunchy berry fruit and subtle mineral zest leads to a finish of sweet spice and tobacco.