Buying Guide: Georgian Wines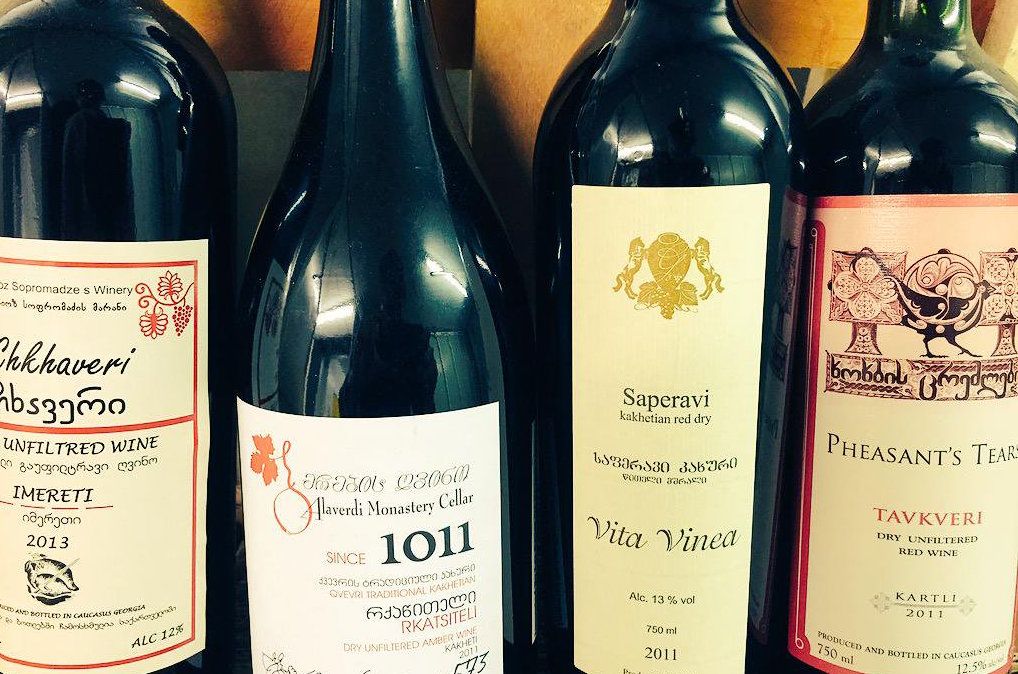 Georgia is becoming increasingly popular as a source of interesting wines made from local, often unknown and unpronounceable grape varieties. Many of them are natural wines fermented underground in the country's traditional clay amphora known as Kvevris. I've put together this brief guide to point out some of the most exciting wines to find their way into international markets.
White
Chinuri Quevri by Iago Bitarishvili (Mtskheta, Georgia)
Iago has worked organically in his small two hectare vineyard in the village of Chardakhi for some time. This light skinned and late ripening Chinuri grape undergoes fermentation and then malolactic fermentation before being submerged underground to spend time on its lees in clay vessels for between three and six months. He currently only produces around 5000 bottles a year so grab one if you see one.
Rkatsiteli Qvevri by Alaverdi Monastery
Lovely amber colour with a powerful, intense aroma of walnuts and ripe apple. It's startling fresh but with plenty of body and flavour. Highly interesting wine that must be experience. You can buy the Alaverdi Monastery Rkatsiteli Qvevri here.
Rkatsiteli by Tbilvino (Kakheti, Georgia)
Tblivino are a fairly big operation making wines at many price points, but this shows attractive floral aromas, particularly honeysuckle and rose petal and gives way to a rich, viscous mouthfeel of ripe tree fruit with notes of peach.
Red
Saperavi 'Vita Vinea' by Teleda Wines
Saperavi is the key red grape variety in Georgia. It's the flagship name for the country. Teleda is a fairly new operation named after the Telavi region and is making its name with this excellent interpretation of Saperavi. It's dry and rustic but wonderfully perfumed, fresh and full of personality.
Tavkveri by Pheasant's Tears
Pheasant's Tears are the strongest winery brand in the country and apply a commitment to expressing their terroir to the world. The little known variety of Takveri is light and floral with distinctive aromas of cranberry, raspberry and bitter cherry.
Chkhaveri by Gaioz Sopromasdze
Gaioz represents the fourth generation of winemakers in his family and produces aromatic red wines from varieties such as Chkhaveri. This is a light, dry red with subtle notes of cranberry and red fruit that show soft, mellow tannins in the mouth.