Cellar Highlights for Mistral Wine Bar - January 2019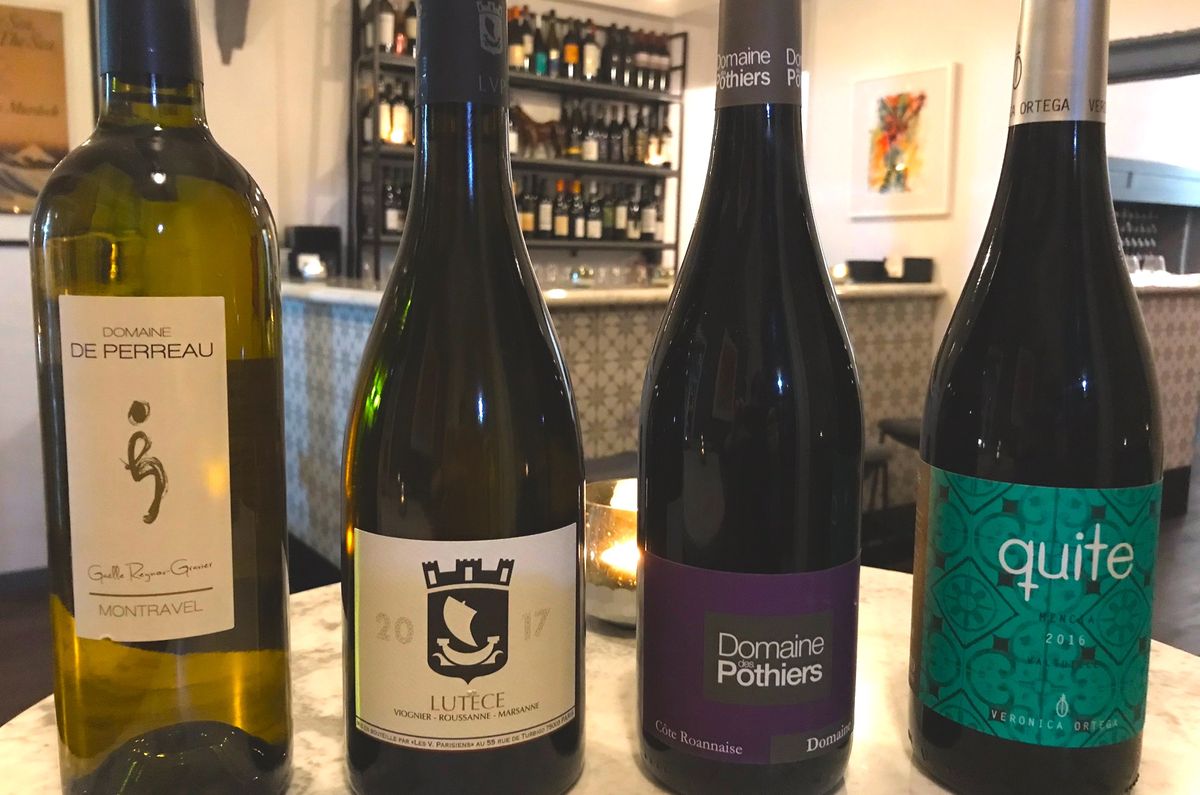 What a year 2018 was! After just a few short weeks of being open word seemed to spread around Chester and our little reputation for creating a cosy, intimate wine space made its way onto social media and into the local paper. Last year we showed some amazing wines and picking out the highlights was no easy task. I recollect pulling the cork on one of Ca del Baio's stunning cru Barbaresco, practically guzzling a delicious single vineyard Sancerre from 2015 as well as quite a few surprises from Germany's up and coming regions. Our Alpine tasting towards the end of October showcased some quirky Austrian and Swiss wines from varieties such as Blaufrankisch and Gamaret (you can read about them here) while the Christmas period ushered in a festival of memorable bottles. Here's a few that stood out from the crowd, made themselves known and stole the show.
Montravel, a little known village near Bergerac in the Dordogne can produce some lovely white wines. We opened in September singing the praises of Domaine de Perreau's charming little blend of Sauvignon Blanc, Sauvignon Gris and Semillon. Three months later we're still marvelling at just how much value this rustic little number delivers. It's a fairly simple, easy drinking wine, and yet, it leaves you with the feeling that you're in the hands of people who know what they're doing. Gaëlle Reynou-Gravier is a young winemaker with time on her side, but as the fith generation stwearding this 21 hectare plot, her wine shows a maturity of craft; the 2017 Montravel combines typical varietal notes of grass and green apple with some ripe citrus fruit, that just occaisionally, hints towards grassy varietal notes. At £12.50 a bottle it's one to snap up before it vanishes.
Domaine des Pothiers' 2017 Cote Roannaise AOC Gamay is an absolute bargain at £16.50 a bottle when you buy a case of six. Its ripe, velvettty black fruit is offset by delightfully fresh acidity and a touch of tannin, the kind right at home alongside viandes grillées or boeuf bourguignon. Gamay (Gamay Saint Romain in this case) just loves granite soils and when grown according to biodynamic principles its youthful fruit exudes plenty of fun energy. This is all about balance and harmony and, dare I say it, makes for a rather suave 'session' red.
I won't dwell too long on the biodynamically grown Ruche that caused such a stir for we've now exhausted stocks and I'm at serious risk of teasing. Ruche is a rare grape variety found in Piedmont, particuallry around Asti and is known for its light and fruity reds that entertain with their tart acidiy, perfect for cutting through the region's rich stews, risottos and polentas. Ours deserves a mention however - richly extracted and patiently matured since 2011. With seven years of age to it, it exuded all maner of enticing fragrance, from Port like notes of sweet spice and raisin, to more evolved notes of balsam. Anyway, apologies, there's none left.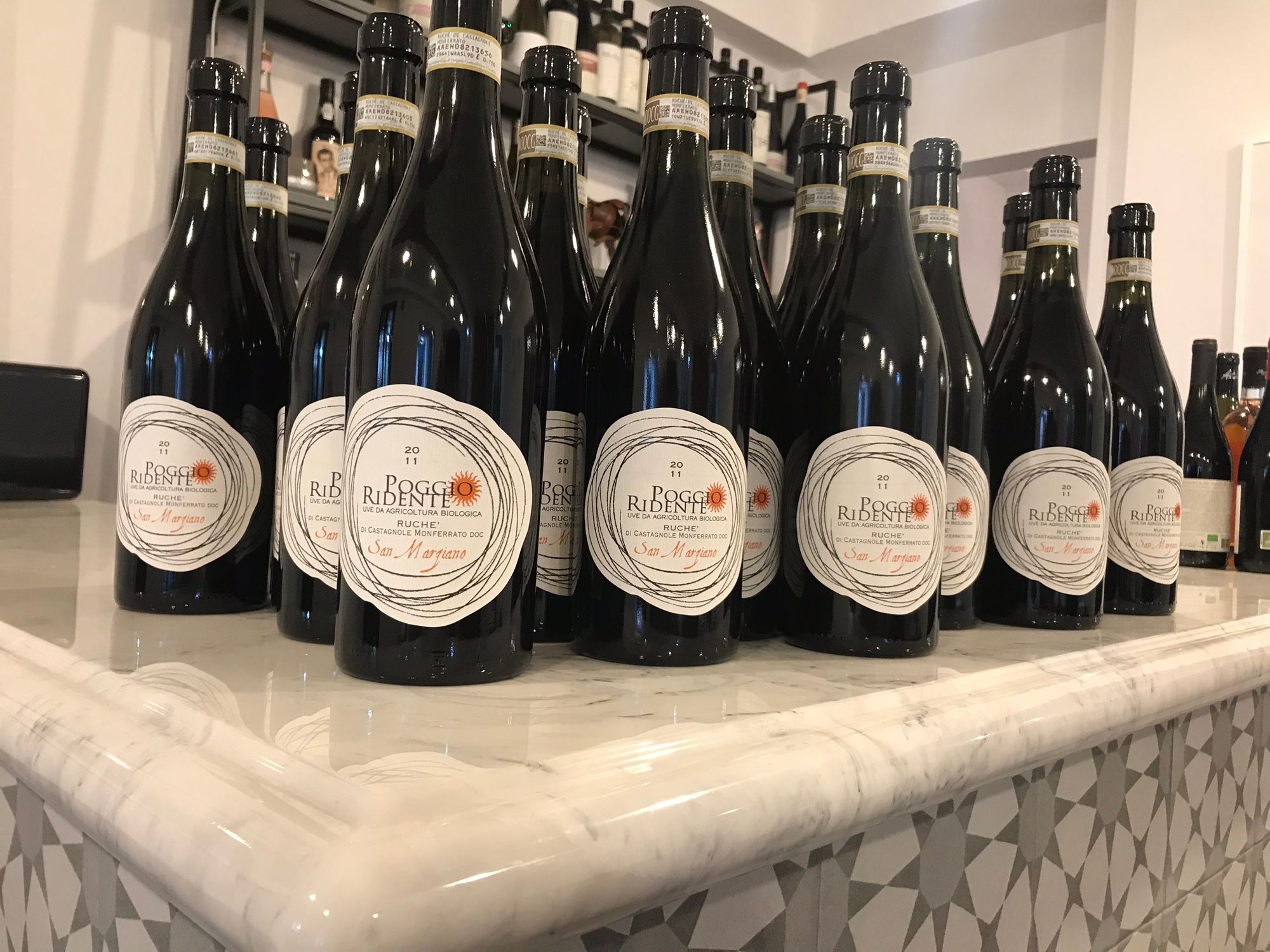 I was only recently introduced to the wines of the Les Vignerons Parisiens by Richard Kelly MW, all labelled according to various cultural references to Paris. Made by a team of viticultural consultants operating over the South of France, these guys are well placed to select exciting parcels of fruit, which they purchase and vinify in the capital. It's a bit gimmicky, but it doesn't matter as the wines are fantastic. We bought a little bit of both the 'Turbigo' Cinsault and the Viogneir, Marsanne, Roussane mix known as Lutece and it's been this lively but intense white that has been a real star for us. I expect its popularity will continue through the winter months as it offers up both structure and freshness with just the right amount of fruit, elegance and polish. A biodynamically cultivated blend, it shows impressively intense notes of citrus, hawthorne, apricot as well as lots of personality and character. This is the 2017 vintage and it's probably best enyoyed vibrant and youthful, however, with plenty of acidity there are some hints it will cellar well over the next two to three years.
Born in Cadiz to a family of restaurenteers, Verónica Ortega is an example of a new generation of winemakers passsionate about bringing hard work, passion and a bit of tlc to her local vineyards and traditional grape varieties. We've purchased her Mencia from the Bierzo appellation. Beirzo benefits from a fascianitng terroir, situated as it is in Spain's North West where it sees typical Galician traits of humidy and rainfall, but in addition, receives plenty of influence from the hot and dry weather of neighboruing Castile. This climatic mix is just perfect for the light and fruity Mencia grape.
Verónica herself is based in Valtuille de Abajo, and this wine comes from various parcels of organically tended vines around the village. Planted in the typical sandy, red clay soils where there is quite a high iron content, the vineyards boast an average age of up to 80 years old. Verónica's father was a bullfighter and 'Quite' is a bullfighting term meaning to offer a helping hand. Given a 15 day cuvaison and aged for seven months, half of which is in 800ltr amphoras and the other half in two to three year old barrels, it has an excellent texture and sings with attractive mulberry and brambly fruit. Floral hints with some liquorice and nutmeg also seem to reveal themselves with a bit of time. So delicious and easy to drink, this light red is my big shout for January.
---
You can read more about these wines on Vinorandum.