Articles
Durello, Italy's trendiest sparkling wine
Durello is Italy's coolest sparkling wine. Made from the Durella grape, it offers austere, steely, mineral characteristics.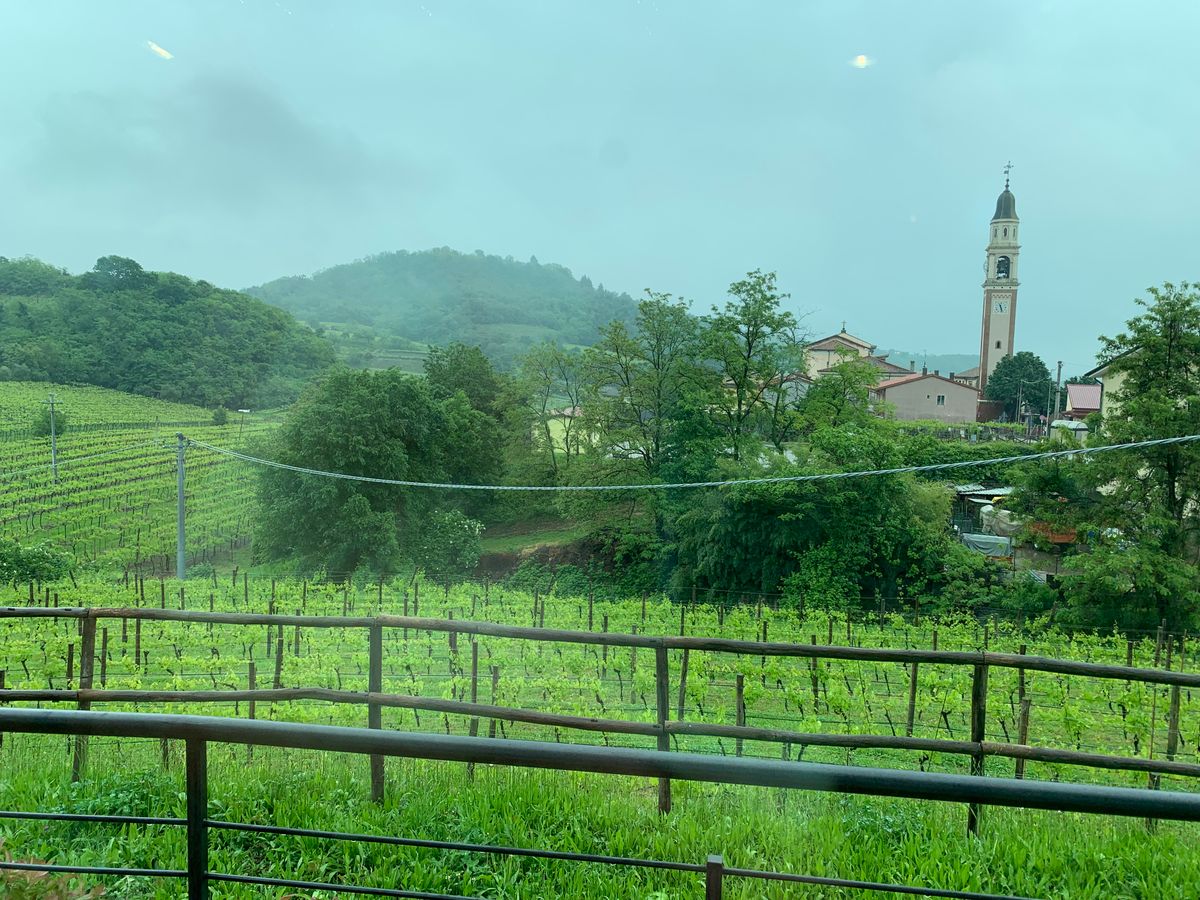 You can also read this article on vinorandum.com > here
---
Just before the clouds burst, the brooding grey sky hung low over a vertical wall of jagged basalt, the key geological feature of San Giovanni Ilarione, a rustic agricultural village nestled in the heart of Italy's trendiest sparkling wine appellation - Lessini Durello DOC.
Wading through the spring mists and morning drizzle that greeted my arrival, enveloped in wanton vegetation, this little part of the southern Veneto conjures a unique atmosphere. It rains often here, giving the local fauna a tinge of the luscious, of shimmering silver and green, of rampant biodiversity. It feels pure, natural, authentic.....real.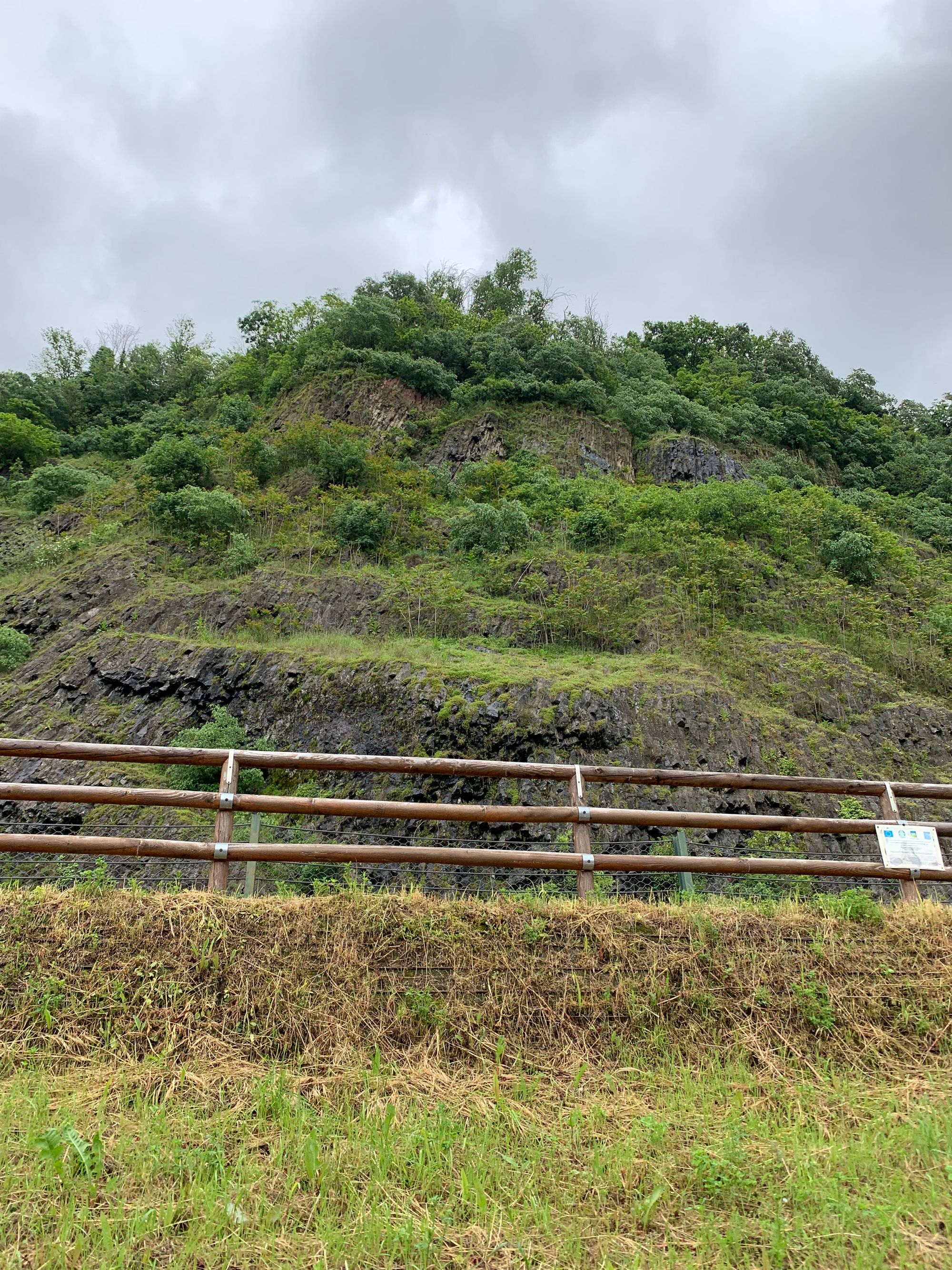 More importantly perhaps, one gets a sense of the steely, mineral-driven fizz that feels inextricably linked to the immediate terroir. The local rock and soil is predominantly volcanic, rich in iron and other minerals, created over millions of years through the cooling and contraction of ancient lava flow. This almost always comes through in the glass. Durello wines are subtle on the nose, but when well made, the sulphurous smell of wet earth protrudes like magma from the core.
The key grape variety, Durella, whose name probably derives from the Italian word for tough, dura, doesn't mislead observers. It is a difficult, thick skinned grape prone to aggressive levels of acidity. In the wrong hands it can produce notably rough wine. Detractors also point to the difficulty with which the wines seem to accumulate fruit character and this, sometimes, is not an unfair observation.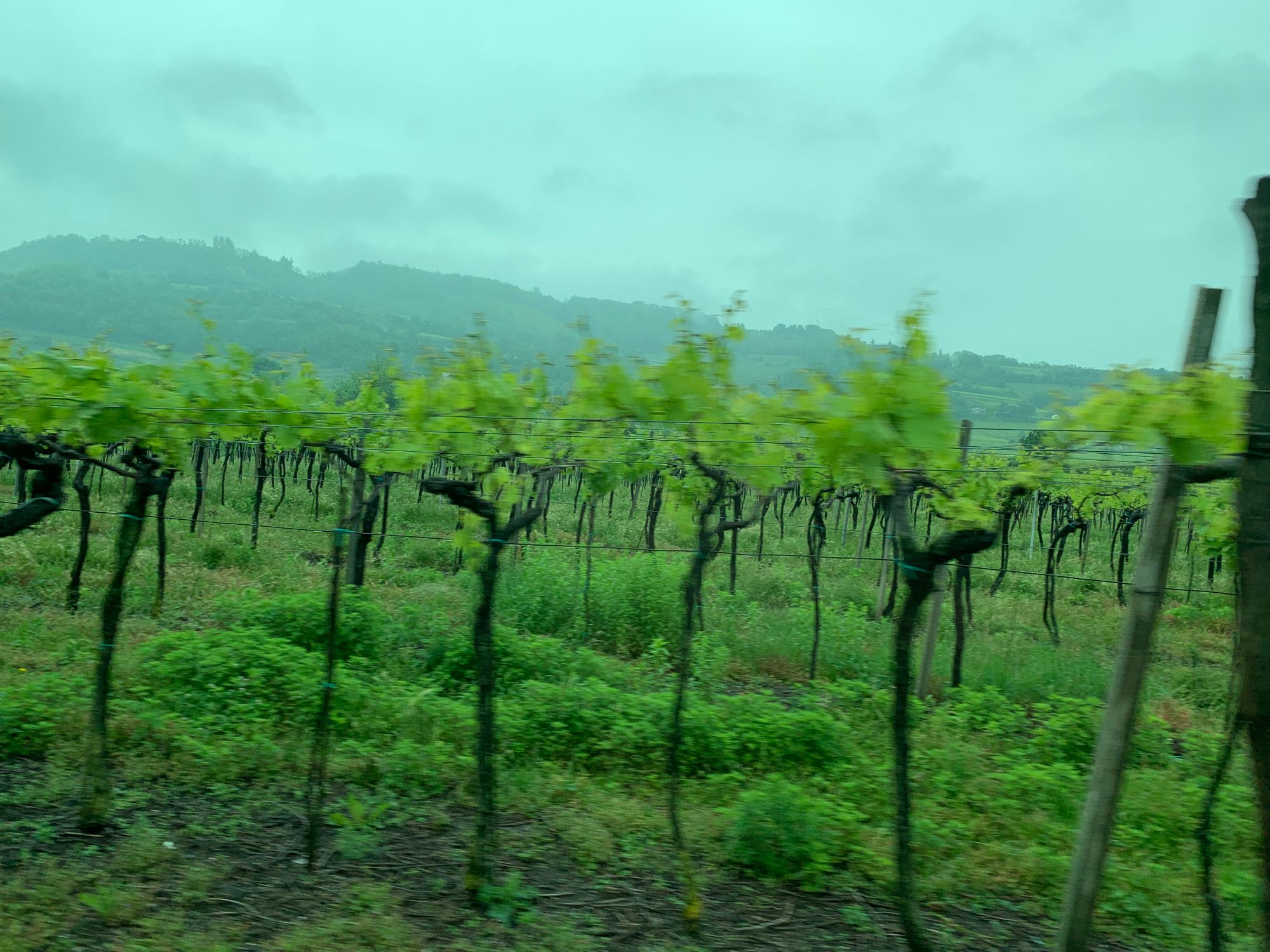 Even at their best, Durella based wines pair a mineral character with subtle lemon flavours and white flowers but rarely much beyond this. Yet there is something cathartic in the mouth coating freshness that Durello delivers. The sensation is surely backed up by experiencing Durello's environment, testament to the adage that wine appreciation is built on knowledge and understanding.
As I make my way to Azienda dal Maso, the day's dampness lingers. The company, whose primary activities focus on wines from neighbouring Gambellara and nearby Berici hills, has been working on crafting premium, traditional method Durello for a few years. The best expression is a 2015 pas dose, made with 100% Durella. With a few years in contact with its lees, it's now a sumptuously soft and refined sparkling wine with delicate fruit and an ethereal mellow texture.
Giulia Franchetto's Durella is grown in the higher part of the Alpone Valley, at around 600m where a slow maturation of fruit occurs. Grapes are generally picked in the middle of October and the complex Riserva spends at least 60 months in contact with the lees before disgorgement, followed by a further four to five months in bottle before release. It's a brave commercial commitment for a territory with little international following, nevertheless, it's an undertaking based on Cantina Franchetto's unwavering confidence in Durello's inherent quality.
In the tasting room of dal Maso, Diletta Tonello was also there to introduce a range of more approachable wines. She took over from her father five years ago, but the family have been seeking to improve the traditional method vintage dated Durello since it was first made. Curbing the grape's inherent acidity and giving a platform to the uniquely mineral-rich vineyards is the objective.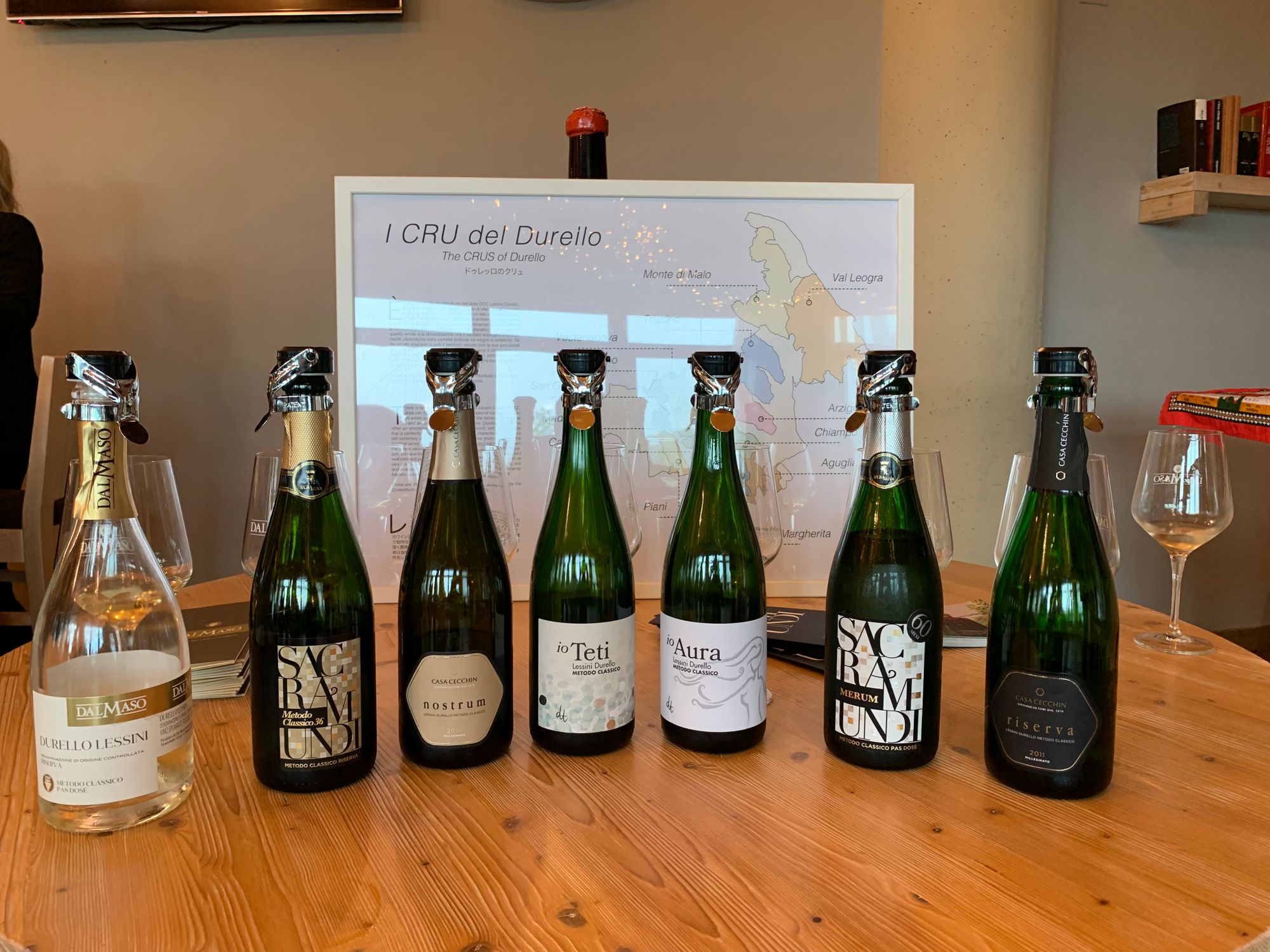 From a small three and a half hectare plot on the slopes of Monte Calvarina, using Durella trained traditionally up the Veronese pergola, the Fattori Estate produce a light and fragrant Durello known as Roncà di Roncà. Its lively charmat method mousse carries up notes of green fruit, almonds and the faintest suggestion of mineral influence. It has aperitif written all over it. Traditional method wines are also made to reflect the wine's potential, and yeasty complexity can be found in the company's 36 month and 60 month lees aged releases.
Also grown in the rich volcanic earth of Monte Calvarina is Corte Moschina's traditional method Durello. Again a 60 month lees-aged Riserva delivers the most elegance and complexity, but the fresh, vibrant and enjoyably simple tank method fizz is well worth hunting down. For the price, it offers up an intriguing contrast between salinity, citrus and the unmistakeable notes of broom.
To truly get a feel for the sour power that Durello fizz can inflict, look out for Sacramundi's low production 'Ventus' expression. With its characteristically brisk acidity, it pushes tangy apple notes to the fore. Perhaps the most austere of the examples I tried, Sacramundi's Durello is not for the faint-hearted; it's the archetypal interpretation of a grape that evokes its origins and is riding a wave of interest in rare grape varieties to establish its subtle voice once again.