Travel - Fabio Mecca 10 years on: One of Italy's Oenologists to watch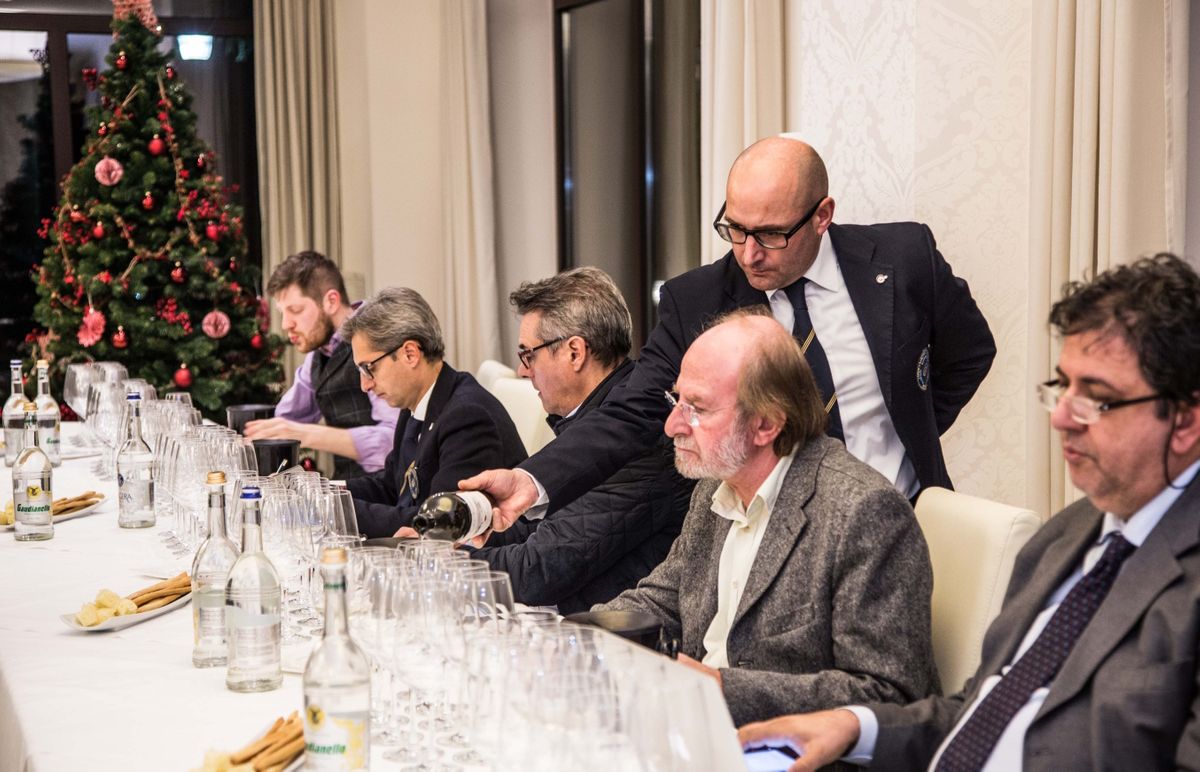 Being able to bring Italy's most important wine journalists down to the south of Italy to attend an in depth tasting and celebratory gala dinner is a statement indeed. Fabio Mecca, rated as one of the country's most prominent young oenlogists, gathered the likes of Luciano Pignataro, Gigi Brozzoni, Andrea de Palma, Beppe Giuliano, Daniele Scapicchio and Franco Pallini at Hotel il Castagneto in Melfi to showcase the wines of his current clients and to celebrate ten years in the business. I too was in attendance, flying out specifically for the event.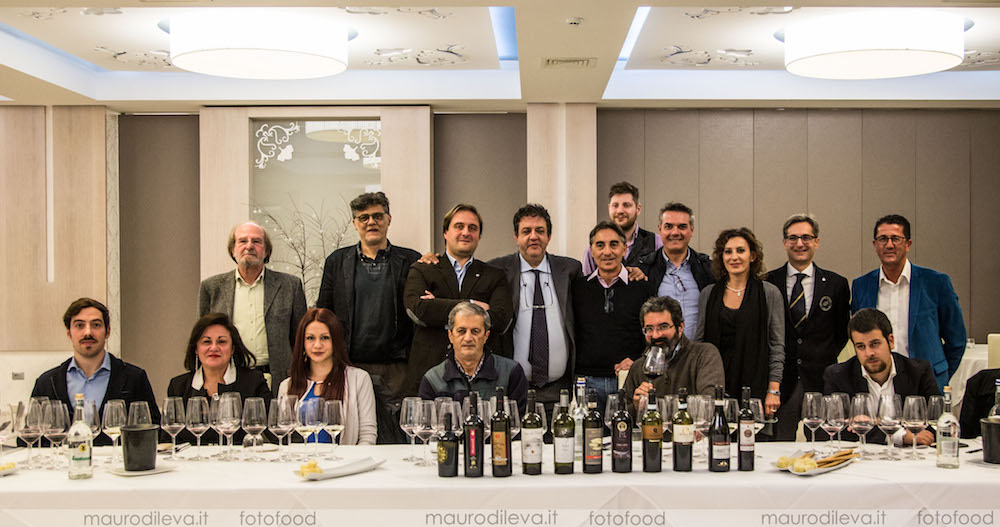 So who is Fabio Mecca? Well the first thing to acknowledge is that he comes from good winemaking stock. His uncle owns one of the most important wineries in the Basilicata, Azienda Paternoster, a company so entwined with the history of Aglianico that there could arguably be no better platform from which to learn. He grew up in Barile, in the heart of the Vulture, absorbing the working rhythms of this historic estate, gathering insight and experience from an early age. He learned the importance of quality fruit, the concept of balance and more importantly the significance of a clean cellar, all crucial lessons that would stand him in good stead for the future.
Following the completion of is oenological studies in Conegliano he moved on to further his education at Isole e Olena, one of Tuscany's highly regarded estates. It would be this experience with Sangiovese that would pave the way for his first client in the area, Fattoria Montereggi. The opportunity to collaborate with well known Brunello winemaker Roberto Cipresso at Poggio al Sole represented another important milestone.
Fabio has worked hard over the last 10 years, not just on fostering his own reputation as a winemaker but also to shine a light on territories that are often overlooked. He works in Calabria with Gaglioppo, a red variety that will undoubtedly become a household name in Italian wine over the coming years, while also managing projects in Campania, Tuscany, Lazio and Sardinia. Partnering with Tenuta Marino in Matera has given important exposure to Basilicata's other, much less respected DOC, while at the same time he has endeavoured to work with other lesser known varieties such as Coda di Volpe and Moscato di Saracena.
In the world of oenology every vintage counts, every piece of experience is built into a huge puzzle that gains complexity year on year. Ten years isn't much as things go, but these have been ten wonderful years that promise exciting years ahead. Fabio's passion and commitment to quality wine making makes him someone we will surely hear plenty more about.
---
The full wine list from Fabio Mecca's 10 year anniversary tasting
Basilicata IGT Bianco 'Siri' 2016 by Alte Vigne della Val Camastra (Basilicata, Italy) Recently bottled blend of Muller Thurgau and Gewürztraminer, this one hectare plot in the Val Camastra is delightfully floral with a crisp, refreshing backbone of and a vibrant, youthful finish of stone fruit.
Lacryma Christi del Vesuvio DOC Bianco 'Vigna del Vulcano' 2014 (Campania, Italy) A blend of Coda di Volpe and Falanghina, originating from 35 year old vines planted in volcanic soils. Lovely green fruit on the nose before floral notes of broom and honeysuckle giveaway to a characteristic finish of subtle almonds.
Puglia IGT Rosso 'Trinum' 2014 by by Decanto (Puglia, Italy) Aglianico, Primitivo and Nero di Troia come together in this bold but classy wine. The nose is powerful and bellows out enticing red and black fruit and notes of grilled thyme; the palate is dry and dusty showing all the characteristics of a Pugliese ideal for pairing with grilled meets.
Ciro DOC Rosso Classico Superiore Riserva 'Piana della Fate' 2013 by Cantine Enotria (Calabria, Italy) In its tenth year of production, this Ciro riserva offers charming notes of raspberry and fresh cherry on the nose as well as undertones of forest floor, cedar box.
Lazio IGT Syrah 'Morrone' 2012 by Tenuta Santa Lucia (Lazio, Italy) 100% Syrah, this elegant expression offers lots of varietal character but holds the ripe black fruit in check, revealing notes of prune, blueberry, black pepper and cedar. Vinified in steel for 9 months, it then spends two years in French barrique followed by a further two years resting in the bottle before release.
Aglianico del Vulture DOC 'Alberi in Piano' 2013 by Cantina il Passo (Basilicata, Italy) Typical varietal aromas of black cherry and balsam on the nose. The palate is dry and dusty with intense notes of forest fruits, subtle wood and an earthy finish.
Aglianico del Vulture DOC 'Don Anselmo' 2012 by Azienda Paternoster (Basilicata, Italy) The absolute star of the tasting, this iconic Aglianico demonstrated why the art of winemaking is a constant, evolving process of understanding the vines, the vineyards, the vintage. Don Anselmo is rich and concentrated but full of the sturdy character that makes Aglianico del Vulture a wine to wait patiently with. Notes of tobacco, black cherry, balsam, fenugreek emerge from the glass feeling fresh and integrated while in the mouth there is balance and enjoyably austere tannin that begs for a premium steak.
Matera DOC Primitivo 'Terra Aspra' 2012 by Tenuta Marino (Basilicata, Italy) Little is known about the wines of Matera, but this floral, fragrant Primitivo suggests it's worth taking a deeper look at the area. This Primitivo shows concentrated black fruit perfumes that mingle with violets and liquorice and lead into a well structured palate padded out with fleshy black fruit and soft velvety tannins.
Taurasi DOCG 'I Riccordi' 2009 by Vigna Villae (Campania, Italy) Big and bold and plenty of rustic, thick-skinned Aglianico bravado about it. Ideally it could do with a little more tlc and patience but there is plenty of potential for the future.
Chianti DOCG Riserva 2010 by Fattoria Montereggi (Tuscany, Italy) Soft, earthy, almost ethereal with notes of cherry, mushroom, savoury smoke. With patience the subtle touches of large oak casks emerge but these seek to tease and entertain. This is a great wine with further promise and with 40,000 bottles in circulation each year it shouldn't be impossible to get your hands on some.
Terre di Cosenza DOC Moscato Passito 'Mastro Terenzio' 2013 by Feudo dei Sanseverino (Calabria, Italy) Glorious nose of apricot, honey, brioche, orange rind and marmalade demonstrate complexity and interest on the nose before its excellence is confirmed with balance, harmony, refreshing acidity and a rich, concentrated lingering finish.