Ferghettina's 2010 Franciacorta still going strong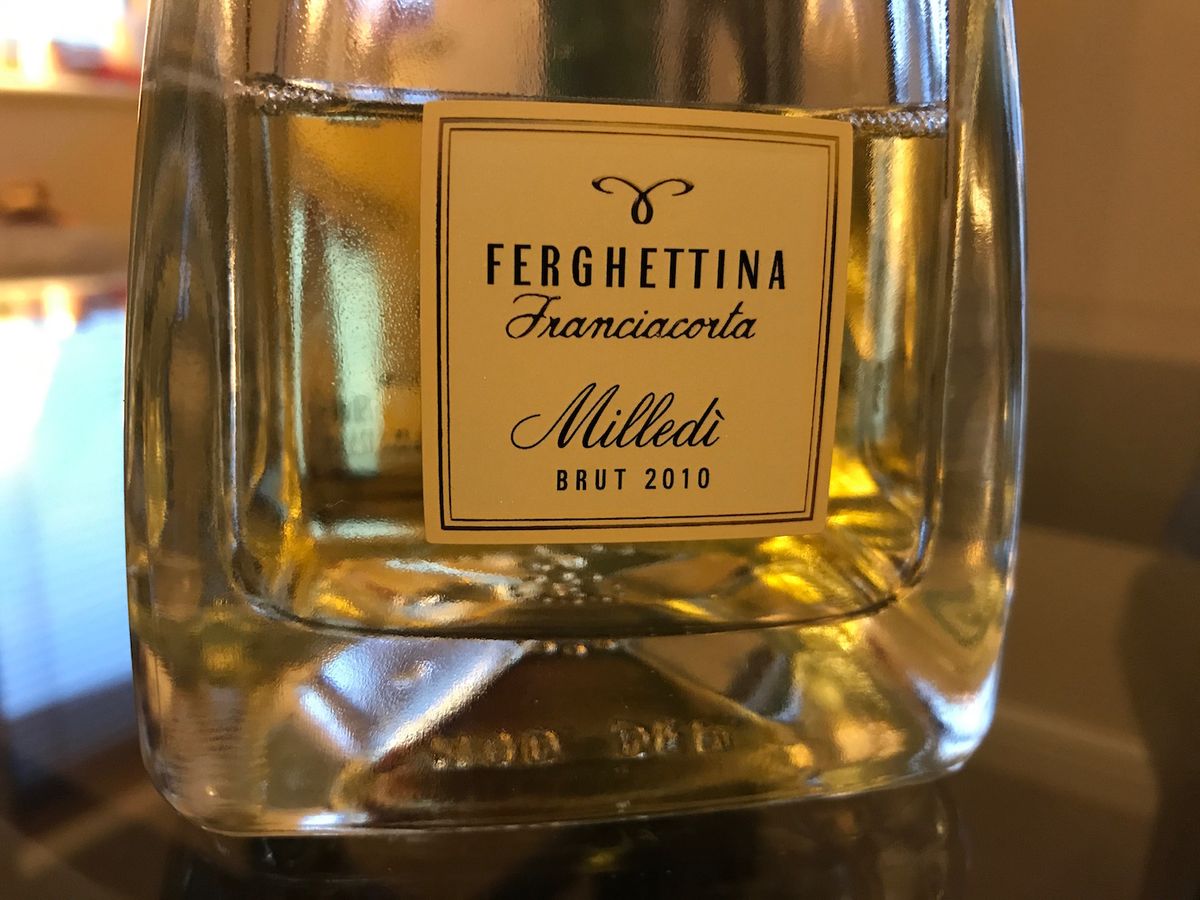 I've just opened up Azienda Ferghettina's 'Miolo' 2010 vintage brut to see how it has developed since its release. Although seven years isn't exactly an eye opening period of time to leave a quality sparkling wine to age, I was still curious to see just how much life was left in it.
Franciacorta is often compared to Champagne, and rightly so. It is produced in the same way, using a traditional second fermentation in the bottle, and more often than not, from Chardonnay and / or Pinot Nero.
Often the comparisons are general though (like this one?) with assumptions being forwarded as food for thought, rather than off the back of any serious attempt to compare and contrast the two wines under blind conditions. In fact I know of no large scale tasting of the two regions side by side....
Anyway, it was excellent. The passing of time had only served to develop additional tertiary flavours of walnut and brioche to complement the still prominent notes of red apple and pear. The bubbles have remained elegantly fine and the mousse delightfully creamy, polished and long lasting.
There are certainly a few more years left in this yet.