Articles
📝 Fontanavecchia and the ageing potential of Falanghina Beneventana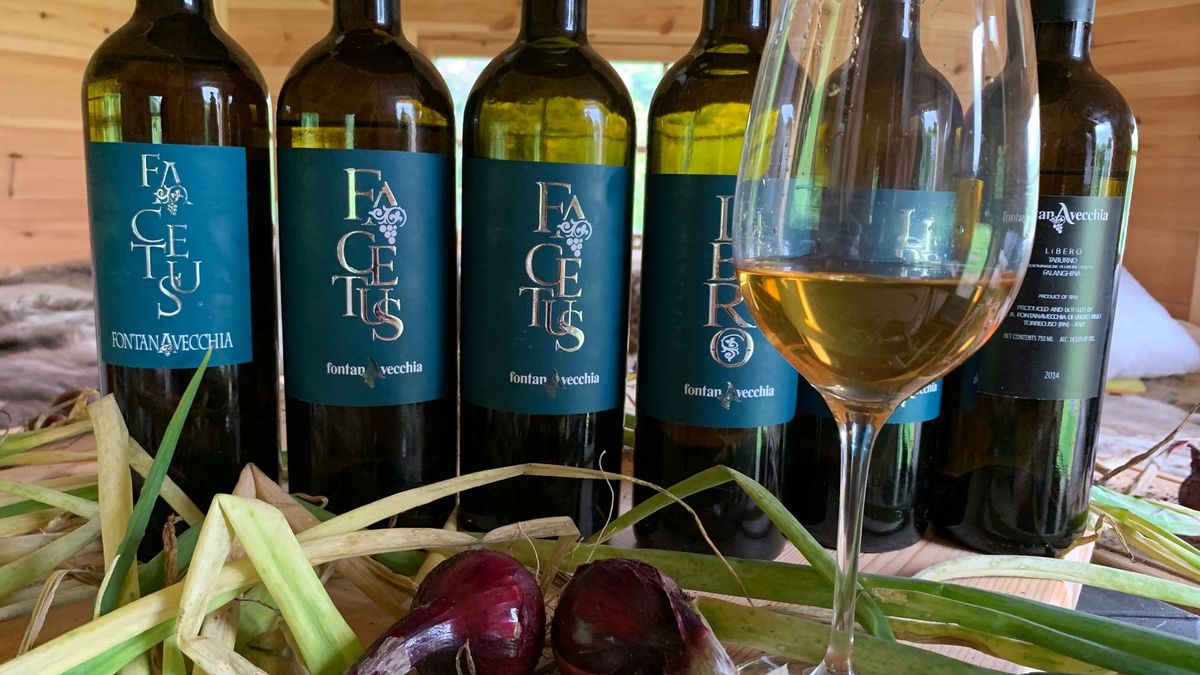 Despite its historic pedigree, the Falanghina grape has spent recent decades in the doldrums. For too long it has resided on the periphery of Italian wine chat, and is generally considered to be one of Southern Italy's provincial jug wines. Over the last few years however, it has arguably found itself the beneficiary of the whims of international fashion, and a handful of producers are starting to flaunt the first flashes of global cool. Basic Falanghina is still plentiful, but fine expressions, oozing tropical fruit and relentless freshness, are emerging, winning audiences in top venues around the world. Perhaps its role in Campania's triumvirate of today's uber hip varieties - alongside Fiano and Greco - has contributed, but more likely, the attention is a justifiable response to the rapid strides growers have made in quality in such a short space of time. Either way, there is a growing desire to learn more about the kind of wines Falanghina can make - and the wine world will be richer for its inquiry.
Generally speaking, Falanghina is fermented in stainless steel, although in the wake of a renewed excitement, confidence is trickling into other methods and styles. As you might expect, sparkling is a briskly developing category and allows the grape to brandish its bubbles using both the simple charmat process, as well as the infinitely more serious traditional-method approach. Experimentation is also reminding us that Falanghina can sometimes lend itself to the production of late harvest wines, indicated on the label by the slightly unhelpful term Vendemmia Tardiva. These tend to harness a small portion of additionally ripened fruit to create a rich and concentrated, but ultimately dry wine. It is also not totally impossible to find the indulgently sweet passito made exclusively from dried grapes.
Can it age? We're starting to understand that Greco and Fiano mature gracefully. It has become de rigueur to leave Fiano in the cellar, particularly those made around the town of Avellino, while in professional circles it is almost mandatory to stress the benefits of waiting three to four years from the vintage before pulling the cork. Drinking these wines in their fruit-forward infancy can almost feel indecent. Presumably though, the ageing potential inquisition must extend to Falanghina, and on the face of it, there is little reason to suggest it shouldn't be capable of a positive evolution. Cultivated properly, the ripeness typical of the Italian south should be complimented by the grape's natural acidity. The rest of the debate hinges on wood.
The traditional market for Falanghina is the immediate bar and restaurant network of Campania, that stretches from Naples and Salerno to Benevento and Avellino. They may trade on a reputation of simplicity, but few could suggest an absence of compatibility with the gastronomic offerings of the region. In fact they fare better than most in front of popular tomato and seafood heavy dishes. Nevertheless, for many wineries America has always represented the promised land and it is not uncommon to find wines that have been primed for its supposed palate. In the early and mid 2000s the best and brightest of Southern Italy's white wines tended to travel stateside in their flashiest barrique coat, hoping to emulate (and even mingle) with California's top Chardonnays. Fashion of course is a mysterious, unpredictable and often short lived beast. Suffice to say, the most successful producers learned to tone down the vanilla flavour and to curb their inclination to swaddle their wines in new oak.
Alas, we must footnote any reflection with the reminder that recent DNA testing has rendered simple references to Falanghina inadequate. Falanghina Flegrea, typically found planted in the vicinity of Naples, and in particular, the Flegrean fields just north of the city, has been proven to be entirely distinct from Falanghina Beneventana, the more recent discovery, which as one might suspect, hails from the province of Benevento further east. In brief summary, the latter tends to deliver a weightier wine with higher levels of alcohol, while Falanghina Flegrea is often lighter, fruitier and slightly zestier.
Such ideas permeated through a recent vertical tasting of two Falanghina wines from Libero Rillo's Fontanavecchia estate. His eighteen hectare domain is located on the edge of Torrecuso, a small village in the province of Benevento, and has been one of the first to actively promote its library of older vintages. It is worth pointing out that they may have been more experimental than commercial, but these wines prove that Falanghina can hold its own against the passage of time. Rather than being specifically designed for long term maturation, they have courted conversation simply by staying the course.
Collating impressions from two different wines, the intended objective was to chart the grape's progression over the course of thirteen years. The late harvest wine 'Facetus' was produced in 2015, 2012 and 2010, while 'Libero' was made in 2014, 2008 and 2007. Both wines are made with fruit cultivated within the vicinity of the town of Tarburno (more famous for its Aglianico. Recent versions are labelled under the new appellation of Falanghina del Sannio DOC, with reference to the permitted sub zone 'Taburno'. Older wines were labelled simply as Taburno DOC.
Harvested towards the end of October, fruit for these wines is grown in argillaceous, or clay-like soils that also contain lime-rich marlstone outcrops. Fontanavecchia's vineyards lie at 400m in altitude and benefit from the diurnal temperature swings that inevitably give Falanghina Beneventana its flowery aromatic profile. Despite the subtle stylistic differences between these two wines, the natural characteristics of the variety shine through. Across this thirteen year picture the wines are moderately high in alcohol and display the floral personality that clearly differentiates it from the lighter and fruitier Falanghina Flegrea variety. For both wines, fermentation takes place in stainless steel, with a 20% portion fermented in new barrique. Additionally 20% of the wine undergoes a six month maturation period in new barrique. Both wines are rich, full bodied, often viscous and certainly well polished. Facetus distinguishes itself with the addition of 10% 'uva appassita' during fermentation, which gives a boost of raisined grapes and ensures a powerful, tropical note to the finished wine.
So, some tasting notes and reflections: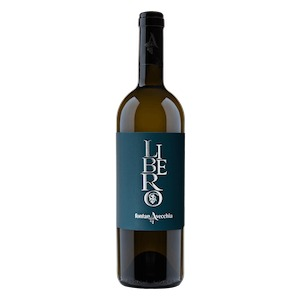 Falanghina del Sannio DOC Taburno "Libero" 2017 by Fontanvecchia
A gentle, restrained nose slowly yielding hints of brioche and almond, the distinctive scents of broom and tart quince. Full bodied, a fleshy melon palate, with vibrant acidity and a strong kick of alcohol on the finish. With time this will fade, but for now this is still quite prominent. Five years from the vintage it is still relatively compact and will benefit from further ageing. Robust expression of Falanghina with impressive depth, concentration and complexity. 91 points
Falanghina del Sannio DOC Taburno "Libero" 2014 by Fontanvecchia
Noticeably lighter than the late harvest 'Facetus', this shows attractive citrus fruit leading toward fleshy stone fruit. As a result of a 20% fermentation and six month maturation in new barrique it shows plenty of power and body. Strong alcohol and good levels of acidity. Some peach and melon on the finish, with restrained oak character. A juicy, succulent expression with good ageing potential.
Falanghina del Sannio DOC Taburno "Libero" 2010 by Fontanvecchia
Golden colour, but by no means tired. Abundant citrus fruit, faintly candied. Attractive notes of broom and yellow flowers. This feels sweeter than other vintages; it's ripe with lots of tropical notes. There is plenty of complexity though. Sweet brioche notes. A viscous, polished feel. Some sense of oxidisation but still deliciously fresh. 90 points
Falanghina del Sannio DOC Taburno "Libero" 2007 by Fontanvecchia
A vivid amber colour. Mellow notes of baked apple and dried apricot. For those prepared to forgive wear and tear in favour of evolved character won't be disappointed. It has shed its youthful notes of primary ripe fruit and now displays the tertiary flavours of gentle evolution. There are still faint floral hints lurking behind aromas of oxidisation, but at 13 years old this is still an interesting and admirable expressions of the variety.
---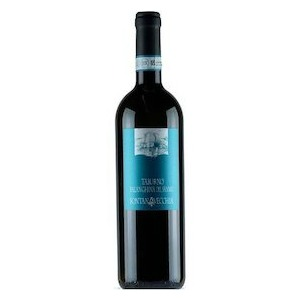 Falanghina del Sannio DOC Taburno "Facetus" Vendemmia Tardiva 2015 by Fontanavecchia
A very floral nose of broom, honeysuckle and blossom meets with powerful notes of vanilla and brioche. The palate shows abundant ripe fruit, particularly banana and apricot. Alcohol is very prominent throughout. This is a big, robust wine.
Falanghina del Sannio DOC Taburno "Facetus" Vendemmia Tardiva 2012 by Fontanavecchia
Attractive golden colour, with an intense nose characterised by ripe peach and citrus rind. This is concentrated, with an oily texture. Acidity and alcohol have retreated into the background slightly and some faint, attractive notes of oxidisation creep through to deliver a succulent but mellow wine. An excellent accompaniment to blue sheep's cheese or sweet pastries.
Falanghina del Sannio DOC Taburno "Facetus" Vendemmia Tardiva 2010 by Fontanavecchia
Same golden colour typical of mature Falanghina Beneventana. Demonstrates ripe apricot, fruit cake, orange rind and even mango. With a decade of age to it there are obvious signs of oxidisation, but this is by no means unpleasant. Instead, this is polished, clean and integrated, benefiting also from the fading of once prominent alcohol. It shows a lengthy, moorish finish with savoury notes of warm pasty, vanilla cream and almond.