Articles
Glass of Bubbly no. 1 - Palaces and Aglianico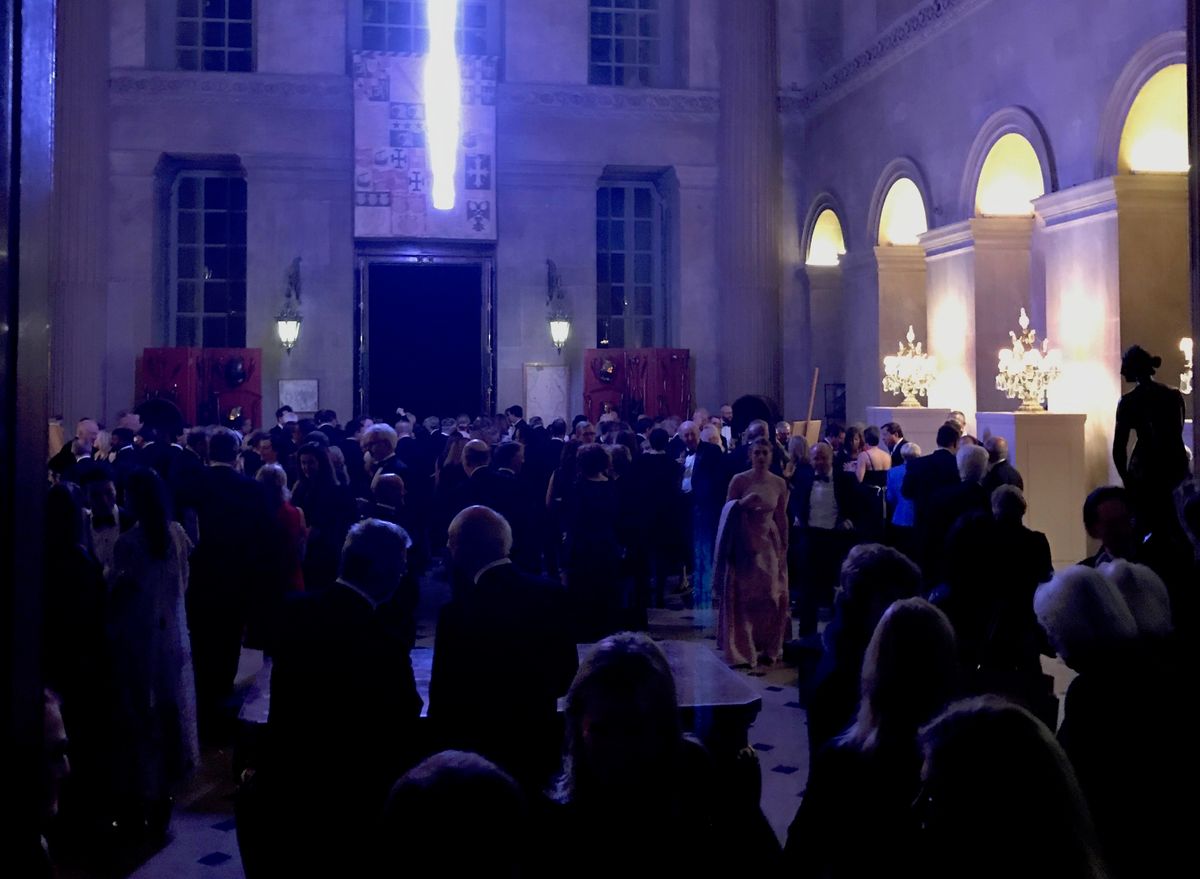 Last month I found myself representing Basilicata's highly regarded Cantine del Notaio at Blenheim Palace's literature, film and music festival gala dinner. Indeed!! Now one might have expected the early evening flutes of fizz to carry something as grandiose as their impressive surroundings, perhaps bubbles from a Grand Cru village or as is increasingly the trend, a drop from one of the recently established English elite. But you'd be mistaken. To break the ice, a pallet of La Stipula traditional method sparkling Aglianico was dispatched to rural Oxfordshire on the indivudal recommendation of the Italian Ambassador.
Don't fret. There were no signs of slipping standards. The vintage was 2012 and the 18 months of contact with the lees placed it confidently on the serious side of sparkling wine making. There were beautiful notes of citrus, white flower, brioche and vanilla with a refined mousse and delicate finish. Its party trick however was in its obscurity; this is a wine produced exclusively with Aglianico del Vulture, a red wine grape from the mineral rich soils of an extinct volcano, a grape known more for its ability to produce earthy, tannic wines than anything else.
General consensus was, I think, overwhelmingly positive; the ambassador knows his stuff. The event also entwined a couple of small personal stories. Apart from the fact I had just embarked on the memoirs of one Churchill, one of Blenheim's most famous descendents, Cantine del Notaio evokes a great deal of sentimental nostalgia. My Grandfather was born a stone's throw from these vineyards and when I joined the trade a decade ago Notaio's wines were the first I imported. I still have some of those magical 06s and 07s in the cellar.
Captured as he was in 1943 by Churchill's desert rats, I can only imagine what my grandfather would say were he still alive. It seemed a strange twist of fate to find myself articulating the wines of his birthplace to distinguished guests, amongst whom sat HRH the Duke of Gloucester and the Duke of Marlborough. Seeing a wine that carries such intimate symbolism poured in the lofty settings of the British establishment inspired much reflection, notably, just how weird and wonderful the wine world can be.
First published on GlassOfBubbly.com