Interview: Dr Goran Milanov gives us the lowdown on Macedonia's Vranec variety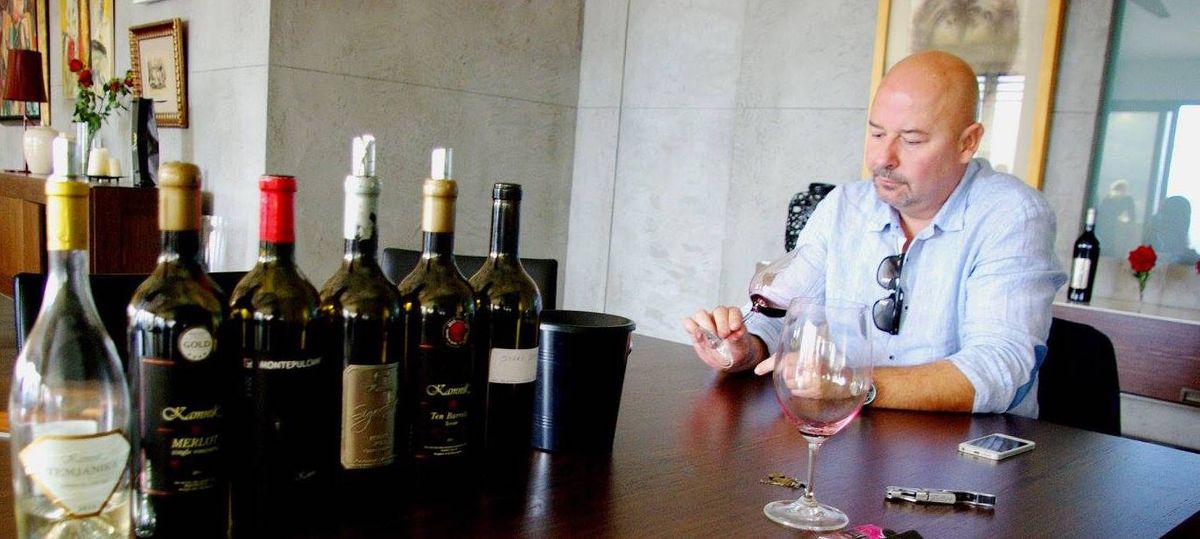 Although Vranec is not widely known internationally, small elements of the wine press have been talking about the grape for a few years now. It is a variety I personally have written about in great detail, both in my various wine columns and as part of the Macedonian Wine Guide that I co-authored with Ivana Simjanovska. Much of what I have learnt about this difficult but exciting grape has been refined and challenged by Dr Goran Milanov, not only Macedonia's most respected winemaking consultant but also a seemingly endless fountain of technical knowledge and philosophical positions. While at the Skopje Wine Salon 2016 I sat down with him to see just where he stands on Macedonia's rising star.
Vranec is the most important red variety in Macedonia and is the variety everyone is relying on to put the country on the wine map. What can consumers new to the variety expect from it?
Vranec is a local grape variety whose wine depicts the character of the Balkan people; it's temperamental and strong. It is certainly the most important red grape variety for the Republic of Macedonia and one in which the country is now recognisable on the world wine map. It is a grape variety that gives wines which are robust, well extracted, full-bodied, fruity, but most of all authentic.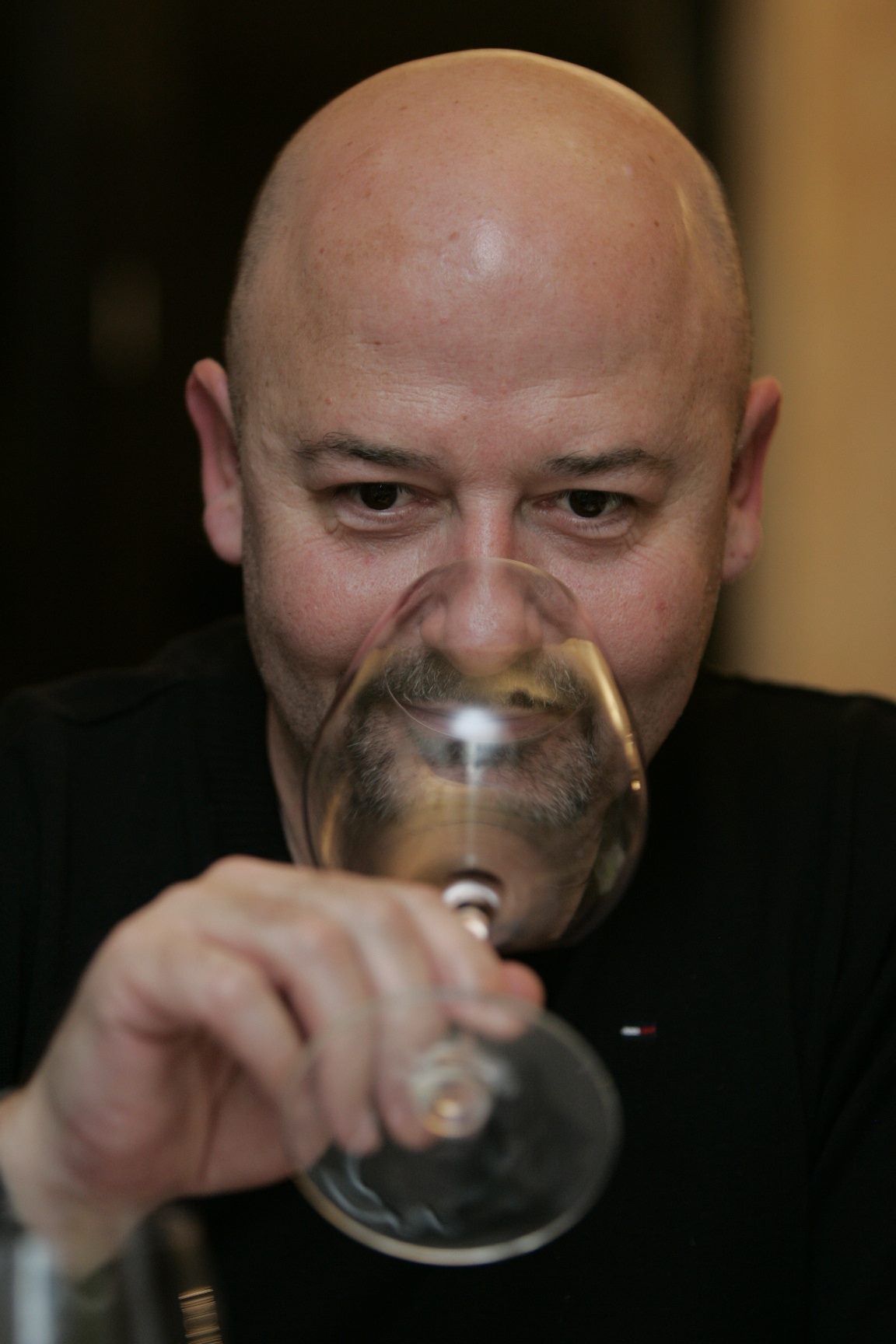 You have been working with Vranec for many years. How would you describe the progress made in both quality and understanding since you began your career.
The suggestions we get from the experts that visit Macedonia is that it is always interesting when you offer something different and unknown, as well as local and authentic at the same time. Well known international grape varieties such as Cabernet and Merlot are widely spread and the world has plenty of great examples to offer. Competition is rather serious.
Being able to offer something new and with such high quality is to our advantages. The wines we get from this grape variety have huge potential, of course only if we're using grapes from vineyards with low yield, apply the latest viticultural techniques, and crucially, ensure we use proper and suitable manufacturing processes and ageing technology. Vranec wines are characterized with a ruby red colour and violet hue, are rich in extract and alcohol, are full-bodied and have a long aftertaste.
How important is the promotion of Vranec for the growth of Macedonia's international wine reputation?
Vranec is extremely important for the growth of Macedonia's international reputation. While we are producing some really good wines from international varieties, it is the Vranec that receives most attention. It isn't just about following the first bit of market interest though. Vranec is thick skinned and can produce very complex wines that, even though there is little evidence for it yet, we in Macedonia believe will be able to age and improve for many years. While the grape is originally from Montenegro, it is most planted in Macedonia. We have committed to the variety and are trying to make our name with it.
As a winemaker and flying consultant you get first hand experience of the potential of Vranec. How good can the wines from this variety be? Do they have the potential to rival the best in the world?
It's still very early in the history of commercial winemaking for Vranec to be considered among the best wines in the world. We must continue to learn each year and not be afraid of experimentation. One thing is sure though, and that is each year producers demonstrate more ability and understanding to tame the high acidity and high tannin. Of course, many people can make good wine in good years. The key is to understand how to read the vineyards and make decisions in the bad years.
Vranec is planted throughout Macedonia but which areas of the country really stand out for Vranec?
So far it is the villages in the centre of the country that are producing the best Vranec fruit. In Veles there are excellent Vranec vineyards while further south into the Tikveš region there are many examples. Dissan for example is a village we will here a lot more about because it is one of the few areas that does not need to irrigate. It's high up and cooling breezes at night mean there is an attractive aromatic profile. There are also good potential vineyards around the town of Stumica.
The variety is known for its aggressive tannins and acidity. What would your advice be to growers that are struggling to restrain these seemingly natural characteristics?
You are right. Vranec can unleash a lot of power and energy, and not always in a positive way. The answer is carefully selected micro-locations. In Macedonia we are still working with vineyards planted many years ago without the benefit of the knowledge we have today. Sometimes this is great as we have 40, 50, 60 years of age to the vines and this brings complexity. At other times the vineyards are not in an ideal position. Understanding where to plant and furthermore, how to correctly farm in accordance with the vintage conditions is the way forwards. What we don't want to be doing is trying to correct our disadvantages in the vineyard in the cellar.
Your work with Chateau Kamnik and at the University of Skopje has allowed you to experiment with different types of oak. Do you have any observations?
Of the many experiments and studies that we have done in recent years, the combination of Vranec and American oak has been the most interesting. American oak soothes the grape's natural tendency for aggressiveness and gives wines with pronounced fruity aromas backed up with hints of oak and coconut. Using American oak this way complements the characteristic tannin rather than exposing it. French oak is also good but it takes more maturation time, which from a commercial aspect makes the production process expensive. Local producers are also ambitious to manufacture oak barrels from a high quality oak material, but it takes time to learn the skills of workmanship, the manufacturing quality, the process of manufacturing, the ageing of the material etc.
Which wines would you recommend to international consumers who are new to Vranec? Where should they start?
I would say just dive in. Vranec can be compared with Kratoshija, but for people unfamiliar with Balkan wines, Vranec is related to Primitivo and Zinfandel. Stylistically it is not too far away from Tannat, or even Malbec.