Interview: Fabio Mecca talks about the 2016 vintage in Aglianico del Vulture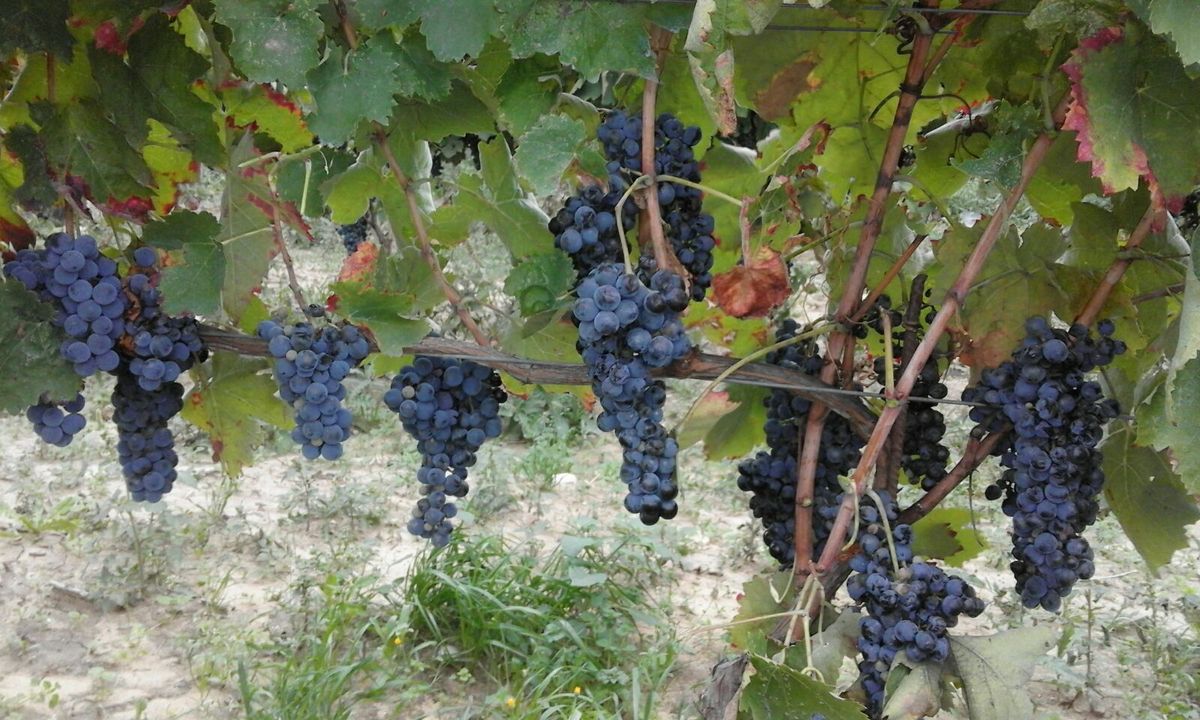 I've been following the vintage in Basilicata for ten years now, studying each village carefully to try and extract some sort of village pattern. The abundance of hot warm, full bodied red wines from the south of Italy can often suggest that each vintage is very similar to the last in these parts of Italy. Not true however. Aglianico del Vulture in particular, cultivated on the slopes of Monte Vulture, has a growing season more akin to those of Barolo's than the hot flat DOCs of Puglia or Sicily. Only one in three vintages can be said to be truly very good. This of course is not a view winemakers like to hear, especially in regions that do not command the same lofty prices as Barolo to see them through tough times, but Aglianico is not a simple grape to grow. I spoke to Fabio Mecca, winemaker and consultant on how the heavy rains of 2016 will impact on the wines.
How would you describe the 2016 vintage for producers of Aglianico del Vulture DOC?
2016 has been a difficult year, one in which the real challenge for producers has been to understand how best to interpret the vine and predict the future. Heavy rains have severely affected the quality throughout the Vulture but those who chose to harvest slightly earlier, albeit with a slightly lower sugar level, probably made a decision that has led to healthier grapes. Those who gave their fruit longer hangtime will probably find themselves working harder in the cellar to remove low quality grapes.
From the sandy soils of Maschito the rich clay soil of Ginestra and Barile, the terroir is different across the appellation. Are there areas that have managed to avoid the difficulties?
No, not really. The challenges were evident throughout the denominazione. The producers who have been most successful this year are those that worked hardest in the vineyards, continuing to treat the vines and routinely applying quality viticulture techniques such as thinning and defoliation.
How do you think the 2016 wines will develop in the bottle? What can we expect?
The harvest for the Aglianico del Vulture is correct, it was necessary to do a lot of selection in the vineyard during the harvest to bring only the best grapes in the cellar, for now fermentations are linear and there are no major problems. The wines will undoubtedly be lower in alcohol and less structured; 2016 will like be characterised as a vintage that offers elegance and style rather than body and power.
As a consultant you get to see how the harvest is affecting other vineyards in the south of Italy. It has to do with a similar experience?
Consulting is a wonderful, rewarding experience and allows you to remain in contact with multiple producers and farmers. It provides a rich overview of what's happening in different regions and how different grape varieties respond. Of course it is a great responsibility but also a great joy. Generally the southern regions have experienced some heavy rains this year and we must be very but cautious, if I think of the Sangiovese in Tuscany Farm Montereggi, the company I followed in consulting, I think of a perfect harvest so with wines that will surprise, in other cases it is necessary to wait in order to have a proper evaluation, substantially good whites slightly below the red tone.
The white wines of Basilicata are less known to international consumers. What are your predictions for the Moscato and Malvasia this year?
The grapes were harvested at just the right time. Generally they are healthy with a good balanced between acidity fruit. It's still early yet but hopefully we will have nice wines, fresh and flavorful.