Interview: Milan Radic of Liliac Winery discusses terroir in Transylvania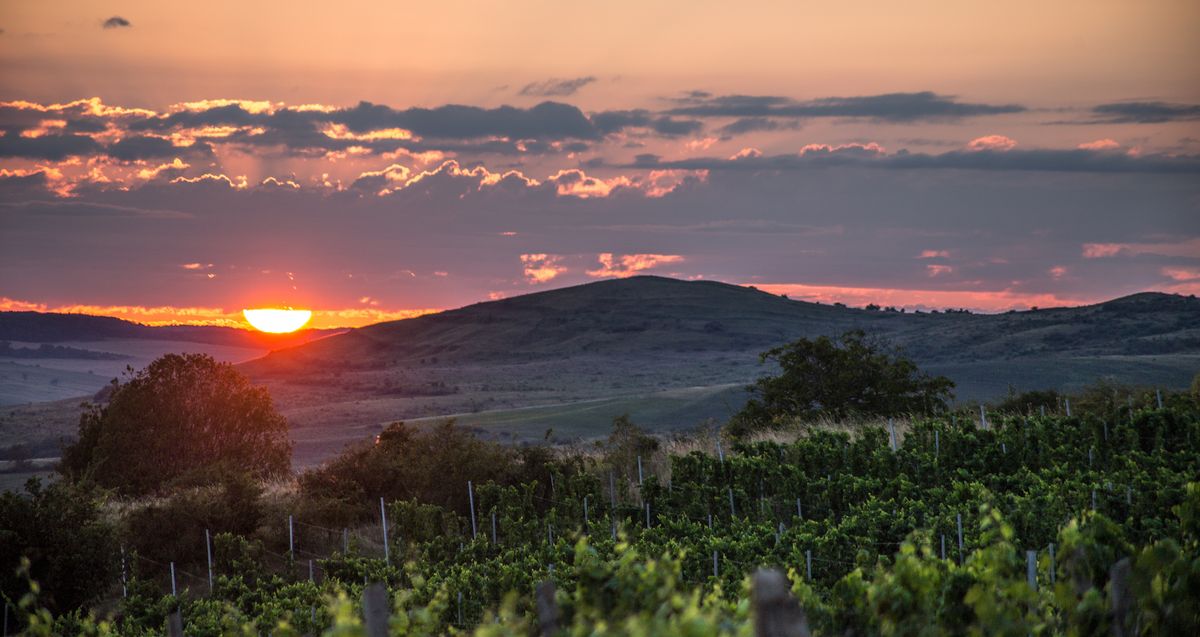 The Romanian wine scene is in a perpetual state of change. Big producers have always dominated things, particularly on the export markets, but now a second wave of winery startups are starting to get attention for their focus on terroir and personality rather than volume. I spoke to Miron Radić of Liliac Winery in the heart of Romania's northern region of Translyvania.
Many international consumers will be unfamiliar with Translyvania as a wine region. What can they expect?
Transylvania is probably Romania's most famous region, everyone has heard about it at some point, most people in connection with Dracula. What most people don't know is that Transylvania is a wine region for many centuries and that it is one of few white wine regions in the country. A typical Transylvanian wine, like Feteasca Regala, is white, fresh with an aromatic nose and strong acidity on the palate.
Most of your wines are bottled as DOC Lechinta. Do you feel like this area adds additional personality and typicity than those wines at the regional level?
Even in the era of the communist regime when quantity was more important than quality, Lechinta was the exception. The wines produced in Lechinta were only available to a selected group from the party and it was a privilege to get a bottle of wine from our unique wine region. What makes Lechinta so special is the high altitude of almost 500 meters above sea level, the cold winds coming from the Carpathian Mountains and the large amount of sun (over 2.000 hours per year) that our vineyards get every year. Combined with the clay and loess soil, this gives the wine a distinctive minerality and special aroma, as the grapes ripen very fast and we have to harvest already end of August.
Feteascâ Alba is a white variety that is largely undiscovered outside of Romania. How do you think consumers should approach the grape and how will they know if they are tasting a good one?
Feteasca Alba is very common in our region and the more we get to know her, the more we love her. Feteasca Alba can be recognized by the peach and honey aromas, but the strength of the variety is the crisp acidity on the pallet, which makes it the perfect summer wine. If you feel that freshness on your palate, you know you are tasting a good one.
Can you give us a cheat sheet for recognising the differences between Feteasca Alba and another local variety Feteasca Regala?
Feteasca Regala is far more aromatic than Feteasca Alba. So if you feel a touch of Muscat in the bouquet, you can be sure that you are tasting Feteasca Regala. Also the acidity is not as high as in Feteasca Alba. In general you can say that Feteasca Regala is the more complex variety that has more to offer.
Your winemaker is Austrian. How would you say this influences the style of the Lilac wines?
Most wines produced in Romania are still demi-dry or demi-sweet. His philosophy from the beginning was to produce dry wines as it is common in Austria and to have more freshness and acidity than the others. This approach was unique in Romania and one of the reasons why we became famous so quickly – we are completely different to our competition in the area.
Liliac have experimented with natural wines, producing an 'orange' Chardonnay. How successful has this been and to what extent will natural wines become a part of Liliac's reputation?
As most of our wines have a very clean and modern taste, we wanted to create a counterpoint with our Orange wine and go back to the roots of winemaking. The usual Liliac wines are, besides the fact they are handpicked, processed with state-of-the-art technology, but in our Orange wine, not a single machine was used. Only manual labour. We like being the first ones on the market with our ideas and that was the case with our Chardonnay Orange – Romania's first orange wine. Experienced wine lovers simply love it as it is a very understandable orange wine, less sophisticated wine drinkers are already troubled when they see unfiltered, dreggy wine. As the first vintage sold out very quickly, I guess one could say that it is successful, but more outside of Romania than in the country itself. We have two more wines produced in the same way, our Pinot Noir Private Seleciton and the Merlot Private Selection, with the only difference that these wines are filtered before bottling.
Feteascâ Neagrâ is potentially Romania's best indigenous red grape variety. Although you blend it with Merlot, you do not yet release it as a mono varietal. Is there any reason for this?
In the first years we were not sure if a pure Feteasca Neagra from Transylvania would be appreciated in the market, as our red wines tend to be more elegant, than the heavy red wines from the south of the country. As 2013 was an amazing year for red wines in our region, we decided also to bottle FN as single variety wine, the first being our retail brand wine Crepuscul Feteasca Neagra 2013. This year we have to more single variety FN in the market. Our Liliac Feteasca Neagra 2014, which we will launch in September and something very special: Out TITAN Feteasca Neagra 2013. We reduced the grapes per vine to a minimum, less than half a bottle per vine, let the wine mature for 14 months in Transylvanian oak, after that for more than a year in the bottle and just released it in June. Every bottle is hand signed and the label is actually burnt in with platinum. We made only 600 of these bottles and we sell it only to a selected group of clients. With a price of 120 EUR it is by far Romania's most expensive wine, but for us this is more a "Yes, we can" statement. We are here to change the perception of Romanian wines in the world and to show that great Feteasca Neagra can also be produced in a white wine region.