Interview: Miquel Coca of Coca i Fitó talks about the difference between Montsant and Priorat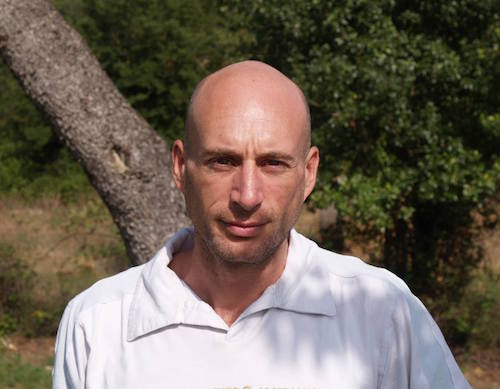 DO Montsant is a fairly new denominación. How would you characterise the development of its wines over the last 30 years?
For many years wine making in Monsanto contributed to the southern part of the Tarragona DO. In 2001 they created Montsant DO because the wines had enough character to merit the distinction and justify a separation. Now Montsant is well known and well positioned commercially. Historically the wines of Monsant, and Priorat have always been very good but also very heavy and aggressive. Now they are more refined. Young people are starting to seriously study wine and winemaking, they are travelling and demanding cleaner, more balanced wines. They are more polished and softer. Consequently we have better wines now. We have studied how to make wines people enjoy and want to drink. A better wine makes you smile and makes you feel good. For example, the thick skins of Garnacha require harvesting at optimum ripeness. We must wait longer for maturer phenolics.
Do you think Montsant offers a better value alternative to Priorat or are they inherently different wines?
They are both Mediterranean wines and they they are in the same area but they are very different. Many people say that Monsant wines are cheaper Priorat but it is not true. They are incredibly different. The soils in the vineyards for example give a big difference. In Priorat the Llicorella gives the wine its essence. It is full of minerals. Although we have some areas of Llicorella in Montsant the soils are much more calcerous. The same Garnacha grown in Priorat and Montsant will make very different wines. This also applies to white wines.
To what extent are Garnatxa and Carinyena part of the long term identity of Monsanto?
In the cellars of Catalunya most wines are blends, if only around 10% to 15% of additional grapes. In Monsant, we use mainly Garnatxa and Carinyena with small amounts of Cabernet, Merlot and Syrah. The essence of Monsant is local grapes. Great Cabernet can be grown in Monsant and Priorat but, great Cabernet can be done everywhere. Montsant is about Carinyena for its strength and power and Garnatxa for fruit and full bodied flavour. Cabernet, Merlot and Syrah were introduced later but the important grapes are Garnchacha and Carinena.The combination of both is the identity of Montsant.
Is sharing territory with Priorat beneficial for your DO and does it make it easier to sell wines having a famous neighbour?
Understanding this concept is sometimes a little bit confusing. However we help each other out. We have more markets for DO markets because of both the price of the wines and their accessibility to palates. Production is easier as soils are more productive and vineyards are younger. In Priorat prices are higher because of the low production; the soils do not give big crops and yields are much higher in Montsant higher.
Is Priorat overpriced?
No. Definitely not. A few wines are overpriced but given the work that goes into making these wines they are well worth the money. Wines in Priorat are spicier and mineral driven even though Montsant has similar soils. Soils are poorer and full of stones while vines are very old. Production is tiny and concentration is high. There are more nutrients in Monsant and vines are younger. More volume in Monsant, more accessible and easier to drink. We also loose the mineral complexity that Priorat wines have. What you find in Priorat you can't find anywhere in the world.
How would you describe a wine made with the Samsó grape and what is the origin of this synonym for Carinyena?
In the rest of Spain you can't use the name of the Carinyena grape on the label because they have registered a DO with the same name in Aragon (Cariñena DO). Because we can't use carinyena on the labels, we use Samsó. Throughout Spain they say Mazuela or Mazuelo.
What are the challenges involved in producing wines from three different DOs and consequently different soils?
My brother is an oenologist and is well known here for his technical skills. He has studied and has worked in various DOs (Costers del Segre, Terra Alta, Penedès, Empordà, Montsant and Priorat) and with my marketing experience, we have helped many cellars expand their product range. In 2006 my brother and I bought 4.5 hectares of land and started to buy and rent small parcels of vines. Gradually we expanded our production. A few years later we started to do the same Terra Alta and then again in Empordà where we make Garnatxa and Carinyena. The main difference is the microclimates. In Empordà the soils are clay and flint while in Montsant most vineyards are calcareous, benefiting from more nutrients than Priorat. North of Tarragona it is wetter and the altitude climbs. We have also started to make wines in Ribera Sacra in Galicia. Catalunyan wines are Meditteranean, they are big a voluptuous. In Galicia though they are fresher, they are Atlantic wines. The Mencia grape for example has far more acidity and makes very fresh red wines. Although we are not yet registered, everything we do is organically farmed. We are not registered because it requires money but in the future we will. Farming organically allows the terroir of each parcel give a difference to each wine.
Is one better than the other?
The conditions of very old vines, incredibly poor, stony soils and Llicorella rock that you can find in Priorat is impossible to find anywhere else in the world. The wines are complex, with great concentration and very small quantities. Maybe these differences aren't that obvious immediately but to experienced wine drinkers it is clear. Montsant is very fruity and Priorat is full of minerals. Empordà for example gives a very French style of wine. One terroir isn't necessarily better than another but conditions in Priorat are unique.