Interview: Paul Caputo talks to Stephanie Cuadra about biodynamic farming at Azienda Querciabella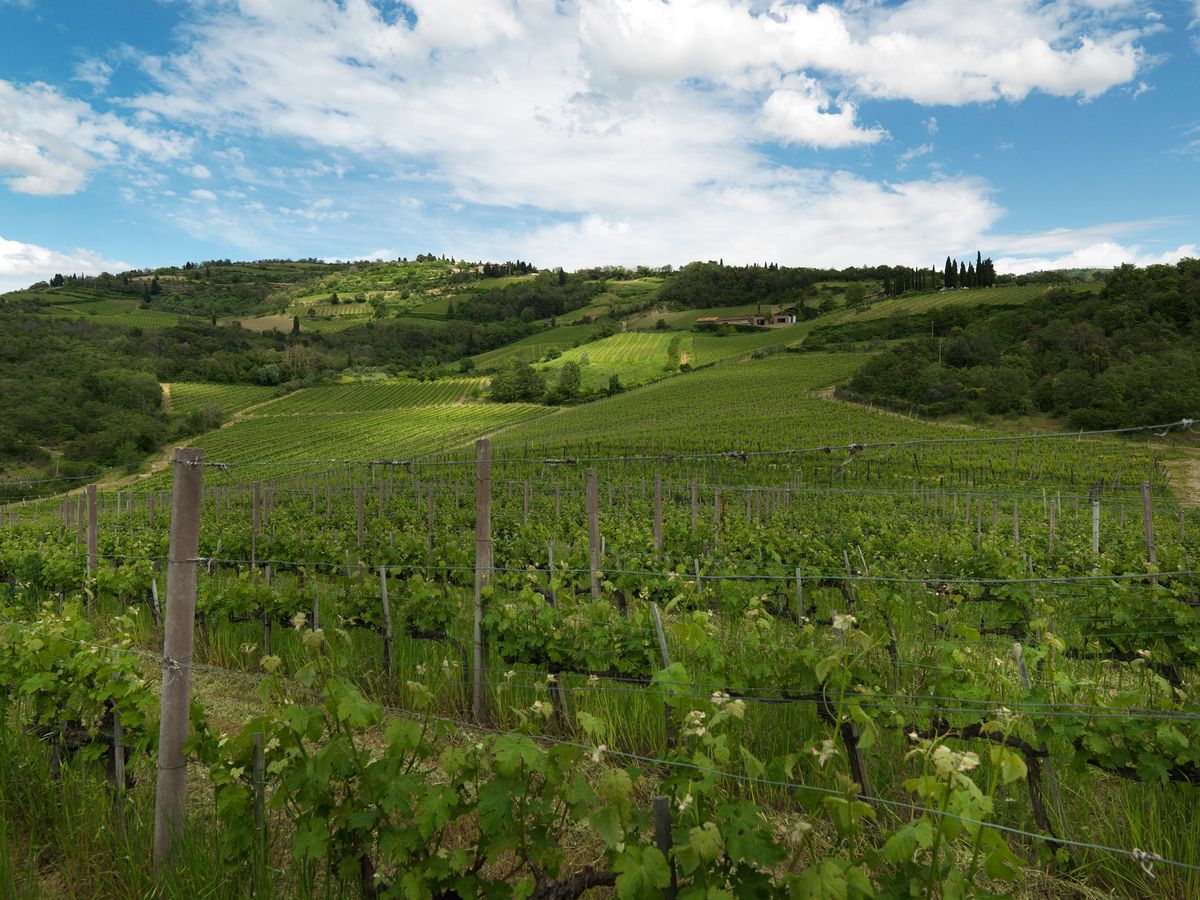 Azienda Querciabella is one of the leading Chianti Classico estates, their commitment to first organic viticulture and then biodynamic farming establishes them firmly at the source of what is now a very popular and worthy wine making movement. What stands out more than the simplistic tag of early adopters, is the fact that the Querciabella operation stretches over 100 hectares, making it one of the largest biodynamic estates in Italy. I spoke to Stephanie Cuadra about how they manage such a labour intensive operation.
Tell us a little bit about the history your estate before 1988. How were things done?
Querciabella was founded in 1974 at an important turning-point in Tuscan winemaking history. The focus back then for a handful of quality-minded estates, including Querciabella, was on making world-class wine in Chianti Classico—which in spite of being one of the world's oldest and most naturally suited territories for that purpose, was a land of largely unrealized enological potential.
Having pursued that course successfully in the '70s, as demonstrated with the arrival of Querciabella Chianti Classico in 1974 followed by the maiden vintage of Camartina in 1981, in accordance with the winemaking conventions of the times—by 1988, Giuseppe Castiglioni's son, Sebastiano, stepped in and set in motion sweeping change at Querciabella—particularly in the vineyard.
Did Mr. Castiglioni have a vision to convert to organics and then biodynamic farming from the beginning, or have these ideas evolved naturally?
The conversion to organics, and later biodynamics, was conceived in the late 1980s by Giuseppe Castiglioni's son, Sebastiano, who today remains at the helm of the estate, where he incorporates a lifelong commitment to environmentalism into every aspect of grape growing and winemaking. Sebastiano actually converted Querciabella's entire vineyard holdings to organics in 1988 completely unbeknownst to his father, who he felt was unlikely to approve of such a radical move at the time.
How difficult were the early days back in 2000? Were there ever times when you felt the estate was too big to pursue an organic path?
By the time conversion to biodynamics was initiated at Querciabella in 2000, a strict organic regime had already been in place for 12 years. The health, rigor and balance achieved in the vineyards by then greatly facilitated, and even seemed to welcome, a further transition to biodynamic practices.
By maintaining the natural ecosystems in your vineyards, do your wines represent clearer interpretations of their terroir? Which differences emerge between the wines originating from Greve, Panzano, Gaiole and Radda?
Beyond simply respecting nature, we aim to give back to nature by nourishing the soil first and foremost. Consequently, we are able to produce unadulterated fruit from the finest sub-zones of our appellation. This healthy approach to farming undoubtedly yields not only high quality but also purity, which means the nuances of individual parcels are demonstrated very distinctly.
Combine an unmistakable sense of place with a meticulous micro-vinification regime in the cellar and dramatic lot-by-lot differences clearly emerge. Our single-vineyard Sangiovese project, in which we have invested many years of effort and research, will demonstrate the remarkable terroir distinctions of Ruffoli (Greve), Radda and Gaiole. You can expect to hear more about our Sangiovese crus from all three communes before the end of the year.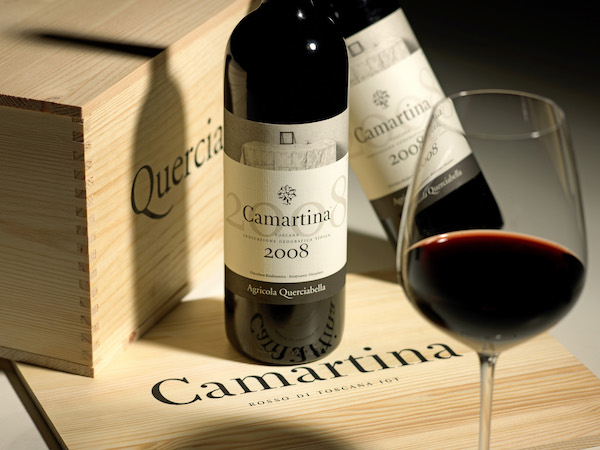 You are against any kind of artificial manipulation of your wines in the cellar. Can you tell us more about your philosophy here?
Of course the care and respect we practice in the vineyard spill over (no pun intended) into the Querciabella cellar too. There would be no logic in going to such great lengths to produce fruit as complex and pristine as ours, only to subject it to the standardizing effects of industrial winemaking practices. That is not a route we would ever contemplate.
Again, we have the privilege of making wine on a lot-by-lot basis—which not only allows our winemakers to carefully monitor each and every parcel we produce, from the vineyard all the way through each step of vinification, right up to the final blend, but also affords us the option of discarding any wine we regard as sub-standard. By keeping the variables separate throughout fermentation and barrel maturation, our wines are able to develop naturally and at their own pace—albeit under highly controlled conditions.
What is the new vision at Azienda Querciabella and how can the company continue to pioneer authentic wine making techniques? Querciabella has been a pioneer since inception, beginning with its role among a small group of wineries committed to positioning the Chianti Classico on the world map of prestige winemaking. The estate's long tradition of sustainable, chemical-free viticulture has only further cemented its reputation as a model of the extraordinary quality that is possible when uncompromising standards are the norm.
Nevertheless, Querciabella is in constant evolution—thanks to ongoing research, experimentation and careful observation both in the vineyard and cellar. To remain fixed in one place is not an option, which is why there is always something new at Querciabella.
Our vision is defined by a dynamism that first took us from conventional farming to organics, then from biodynamics, in more recent years, to an entirely plant-based approach banning animal by-products from every phase of production. There is an obvious ethos behind every choice made at Querciabella, yet the estate's mission remains, as it was in the beginning, to produce superlative wines that do honor to their noble birthplace.
Images by Walter Prina