Interview: Ramón González of Viña Ruda talks to Paul Caputo about wine making in Castile la Mancha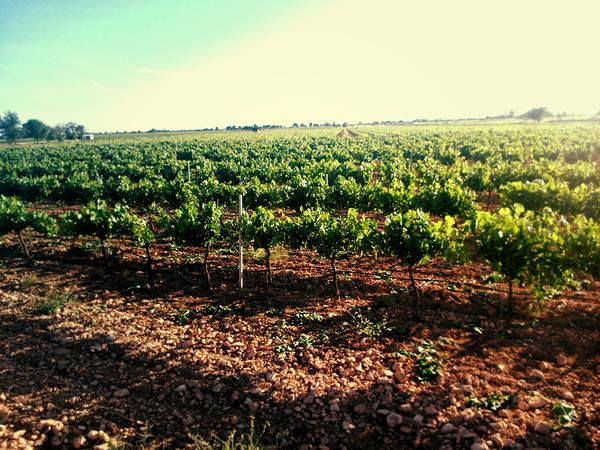 You are a boutique, low production winery operating in a region known for bulk wine. Does this make things easier for you to stand out? Not everything can be had in this life. The exceptional conditions of our production area and our vineyards enable us to create outstanding wines. In contrast we have to bear with the prejudices of the trader and the consumer, which have been fed for many years by the "bulk economy model". This situation is an obvious handicap and is our daily struggle. Fortunately there are fewer companies in the trade looking for that type of wine. It is a shame because our wines are framed under the label "Vinos de la Tierra de Castilla" which is distracts from what they actually are - "Signature Wines".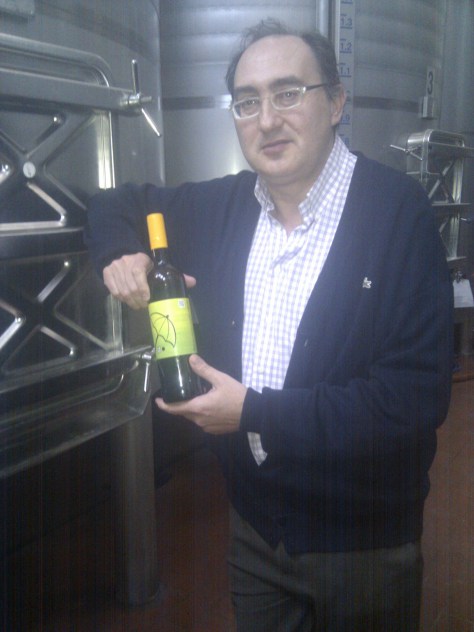 The wines of Vina Ruda are distinctive for their expressive aromas. Can you talk about your cellar techniques and how you strive to achieve such fragrance? For us it is essential to control production and reduce the vineyard's stress. During winemaking we leave room for creativity and daring, and why not, after all, vintages are unpredictable. We must have the freedom to adapt. For white whines we ferment at lower temperatures and use special yeasts that enable the Airen variety to reach its full potential. Our 'Ruda Casual' is very elegant and intense with tropical fruits aromas! Historically this is unthinkable in a wine made from Airén. Our 'Ruda Oak Fermented' shows a surprising evolution in the bottle. In red wines, we apply our own winemaking philosophy. We call it infusion. After night harvesting, the grapes are destemmed and pass to a pneumatic press. The resulting grape-must, free of solid parts and scarcely colored, is subsequently fermented in stainless steel tanks with temperatures controlled at 15 °C. Meanwhile, the skins are stored in airtight pallots and are treated with pectolytic enzymes by tiers (layers) and preserved in our cold storage at 8 °C. When the must-wine reaches 5% alcohol V / V is transported by steel columns 6mx4 ", where the walls are packaged refrigerated skins. When the wine - wine is imbued with all the aromas and color of the skins, is carefully transferred to a thermostatic tank at a temperature of 15 °C to fi­nish fermentation. In our "Ruda Assembly" we apply coupage techniques (varieties, woods) using computers and act very much like experienced perfumers.
Your Airen wines benefit tremendously from cold maceration and indigenous yeasts. How would you describe the wine making philosophy at Vina Ruda? Experiencing the Airen variety is very personal. I feel it is one of the most important white wine varieties and we treat it as such. Rather than considering the variety as many consumers do, we treat it as the "queen of white wines" and work towards getting the very best from it as we can.
What specific characteristic do your vineyards have and how can consumers notice this in your wines? We bought our land 40 years ago and at the time it looked like a stony land. The previous owner sold it to us very cheap and thought he had done the business of his life. Then the vineyards were planted (30 years ago) and have since shown that it was a land with great wine growing potential. The limestone is an ideal support. The white stone protects the soil, promotes filtration and reflects solar radiation which is very favourable during maturation. An ideal balance between plant, soil and climate serves us well. The clones are ancestral and come from several centuries of knowledge. All these ingredients provide us with quality grapes for our wines.
Do you think Castile la Mancha is misunderstood as a wine terroir? Is there far more to discover than consumers currently know about? Castile la Mancha is a very large area but what is sure is that our situation is privileged. A privileged climate, some singular varieties with great oenological potential and a centuries-old tradition in growing grapes mean there is potential worth exploring. At Viña Ruda , we work using some traditional methods and some more rational developments such as green harvesting. We also focus our attentions on marketing; we worry about image and relations with the consumer and so communicating our wines properly is important to us.