Interview: Roberto Broglia of Azienda Broglia talks La Meirana and Gavi 2016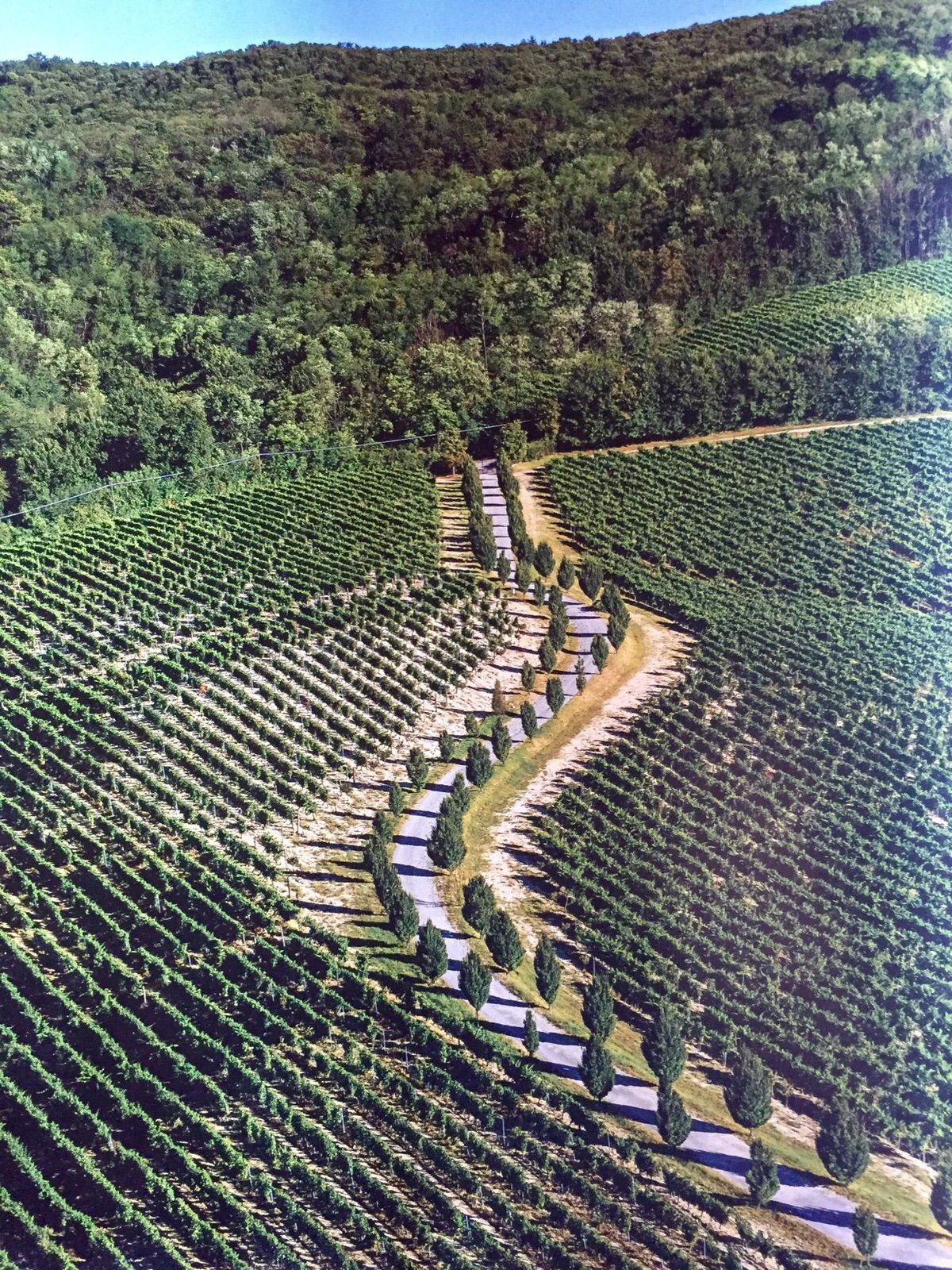 Tell us about 2016 in Gavi DOCG. Has it been a challenging year and how does it compare with others?
2016 has been a challenging year, but it turned out to be an amazing and ultimately very rewarding harvest. It is very difficult to compare one year to another, after all every vintage has its own story; I suppose 2016 was ultimately very similar to last year.
What can we expect from the wines this year?
We finished the harvest just two weeks ago (end of October), but I think the wine will be great. This vintage was characterized by favourable weather in the blooming season that usually takes place during the first ten days of June, followed by a dry summer. In September we had some modest rainfall but only a few days before the harvest. Consequently our Cortese grapes were good quality offering both high potential alcohol and phenolic ripeness!!
Many people think of Gavi DOCG as a wine to drink soon after the vintage. Do you have any thoughts on some of your older wines and how long do they typically continue to age for?
People are used to drinking Gavi DOCG year by year. Gavi is made from 100% Cortese grapes, and, like Barolo and Barbaresco, the wine is named after the village. Because Cortese has a high level of total acidity we can actually make wines that age very well. Gavi can "live" for more than 10 years! Last year I drank a bottle of our selection Gavi del Comune di Gavi DOCG 'Bruno Broglia' vintage dated 1987, almost as old as me. It was divine!
The Broglia name is synonymous with the Meirana estate. Why is this site so special and how does it compare to other parts of the denomination?
Meirana is so special because there is a document preserved in the Record Office of Genoa dated 972, in which "the bishop of Genoa grants vineyards and chestnut woods in Gavi, on an area called Meirana..." So this site has been linked to Gavi wine for more than 1000 years... In 1972, one thousand years after this important document, my grandfather, Bruno Broglia, bought the Meirana estate. Two years later, the ownership was passed in the form of a lease to Bruno's son Piero and in that same year Gavi was granted DOC status and the first wine was bottled.
In 1983, the vineyard's area of cultivation was extended and a project, by Luigi Vietti, saw the construction of a new wine cellar. In that same period we started working with the renowned Professor Donato Lanati, an esteemed member of O.I.V and, with the consultation of Professor Eynard, the traditional Guyot planting method was maintained. In the late 1990s, the success of Gavi in international markets made it imperative to double the space of the wine cellar and to complete the planting of the vineyard, increasing the capacity of the 100 hectare property to 65 hectares. Today, the one-thousand-year old La Meirana estate is managed by the third generation of the Broglia family: my brother Filippo and I, with my cousin Bruno.
Although a few DOCs use the Cortese grape, it has never really become popular outside of Gavi. Why do you think this is?
Cortese is an autochthonous vine of the Gavi area. It was introduced by the ancient Romans, but it was Genoan aristocrats who used the Cortese grapes to make a white wine to pair with their Mediterranean cuisine, characterized mainly by fish and white meat. This is also the reason why the "King of White Wines of Piedmont" was born in this part of Piedmont. The high quality of Cortese grapes in the Gavi area is due to its particular micro-climate. Gavi is characterized by a fresh spring and autumn, cold winter and warm summer, with a high diurnal variation in temperatures. What is really important for the Gavi doc is the "marino" wind which blows in from the sea and gives a particular mineral quality to the wines produced in this area.
The 'Bruno Broglia' Gavi di Gavi is your flagship wine. For those who have not yet had the pleasure of this special wine, how would you describe it?
Bruno Broglia represents the best production of La Meirana estate. In 2013 it was chosen as the only white wine to be served to world leaders at the G20 gala dinner in St. Petersburg. This wine is obtained from the grapes of older vineyards planted between 1953 and 1955. On average, the harvest in different vintages from these vineyards has been between 30 to 40 quintals per hectare. Grapes are handpicked and collected in wooden boxes before being transferred directly to the pressto ensure that the clusters arrive intact.
The abundant structure and acidity of these grapes enable us to obtain a truly remarkable wine suitable for storing; it maintains its fragrance and freshness over time. The name 'Bruno Broglia' is in honour of the Winery's founder and the wine is acknowledged as a reference point for white wine production, and every year it receives both national and international recognition. Bruno Broglia is a pale straw yellow colour with subtle sparkling green reflections. It is fruity with a fine long-lasting bouquet, and a true reminder of the aristocratic grapes from which it is made. It is magnificent paired with fish-based dishes, in particular those containing seafood. It is also ideal with fine cuisine.