Events - Damien Petit of Domaine Desire Petit visits Mistral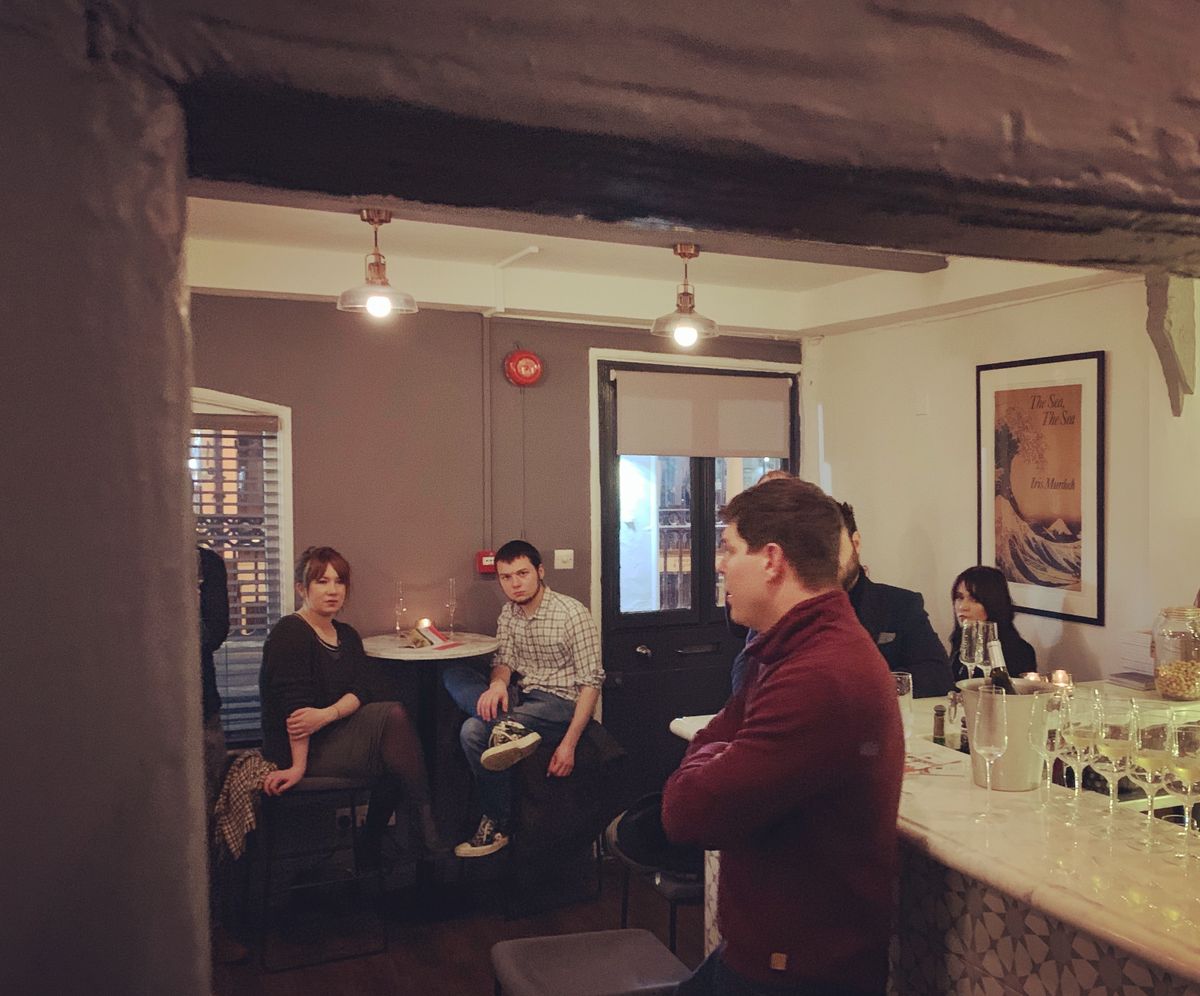 On Wednesday the 6th of Feb Damien Petit came to Mistral to introduce his fabulous Jura wines to some of Chester's wine lovers. As the latest generation to oversee this long standing family business, Damien runs the almost 30 hectare estate in Pupillon. Alongside his sister, he has embarked on a journey to gradually convert the company to organic viticulture.
Not one for the limelight, Damien's focus is on his vines. Comitted to showcasing the traditional varieties of the Jura, one gets the feeling marketing is a necessary evil.
We opened up proceedings with a pleasant Crement. 90% Chardonnay and 10% Pinot Noir, it's a traditional method fizz with a decent amount of time in contact with the lees. Finding the tension between fruit, lively acidity and a savoury creamy palate, it's a lovely example of how to make accessible sparkling wine.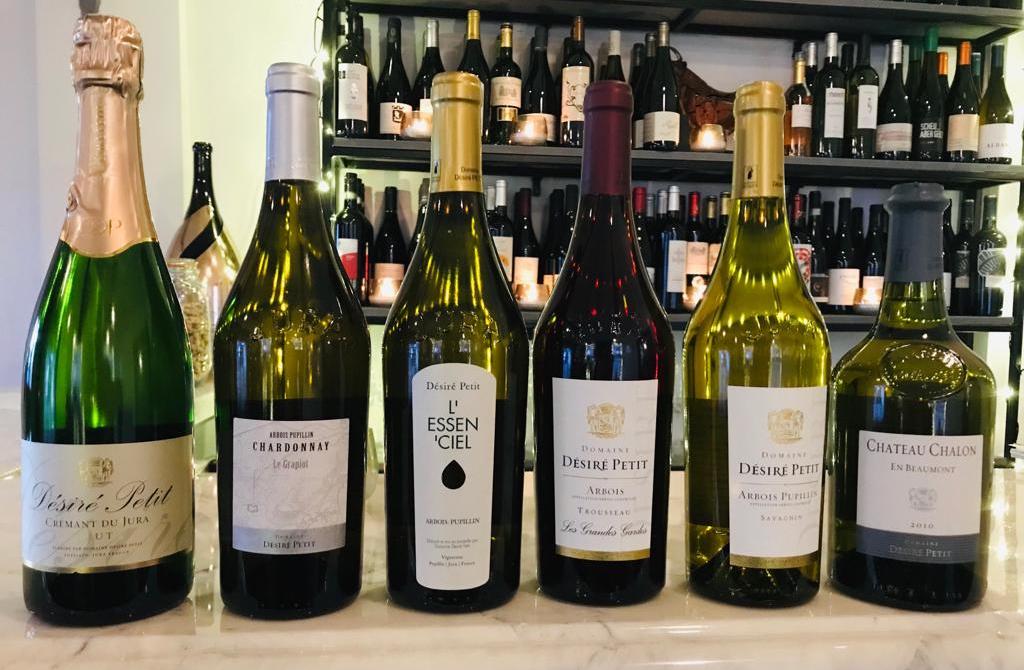 Arbois is the oldest and the largest of the region's four appellations. It's name comes from the Celtic words 'ar' and 'bois' which mean 'fertile land'. Generally it's known for its bright, fresh red wines but also produces the full range of Jura wines.
As one of the world's most planted grape varieties, Chardonnay from the Jura is up against a fair bit to get noticed. Neverthless this is a serious wine. Earthy, farmyardy even, it gradually pushes its cool climate notes of yellow fruit to the fore. It's a delicious wine.
We then moved on to the Savignin, also from Arbois AOC. For me Savignin is the most interesting white variety planted in the Jura. It is generally found planted in the region's poorer soils, particularly in Arbois. L'Essen Ciel' is a wondefully fresh wine; with a short period under flor yeast the resulting flavour is nutty and perfumed with a saline tang, not unlike a classic fino sherry.
Trousseau is a very interesting variety. Like many of the red grapes growing in this part of Eastern France, it gives light red wines with subtle strawberry character. Damien vinfifies using carbonic maceration. It carries the same earthy character that's detectable across the range.
Jura is perhaps famous for its regional speciality, Vin Jaune. Deliberately oxidised, the wine is reminiscent of a Fino or Manzanilla Sherry, exuding savourty notes of bruised apple and walnut. Unlike Sherry, Vin Jaune is not fortfied, and as it's produced with Savagnin rather than Palomino, it offers up a slightly different flavour profile.
Chateau Chalon 'E ' 2010 is a fascinating wine. It certainly wasn't to everyone's taste, but all those with an interest in the salty and nutty notes of a fino or Manzanilla Sherry were truly impressed with this. Although the wine isn't fortified, it was left to oxidise in barrel under a layer of flor, or as they call it in the Jura, jeuville