Photo diary
📸 Photo diary: On the road in Hungary with HungarianWines.eu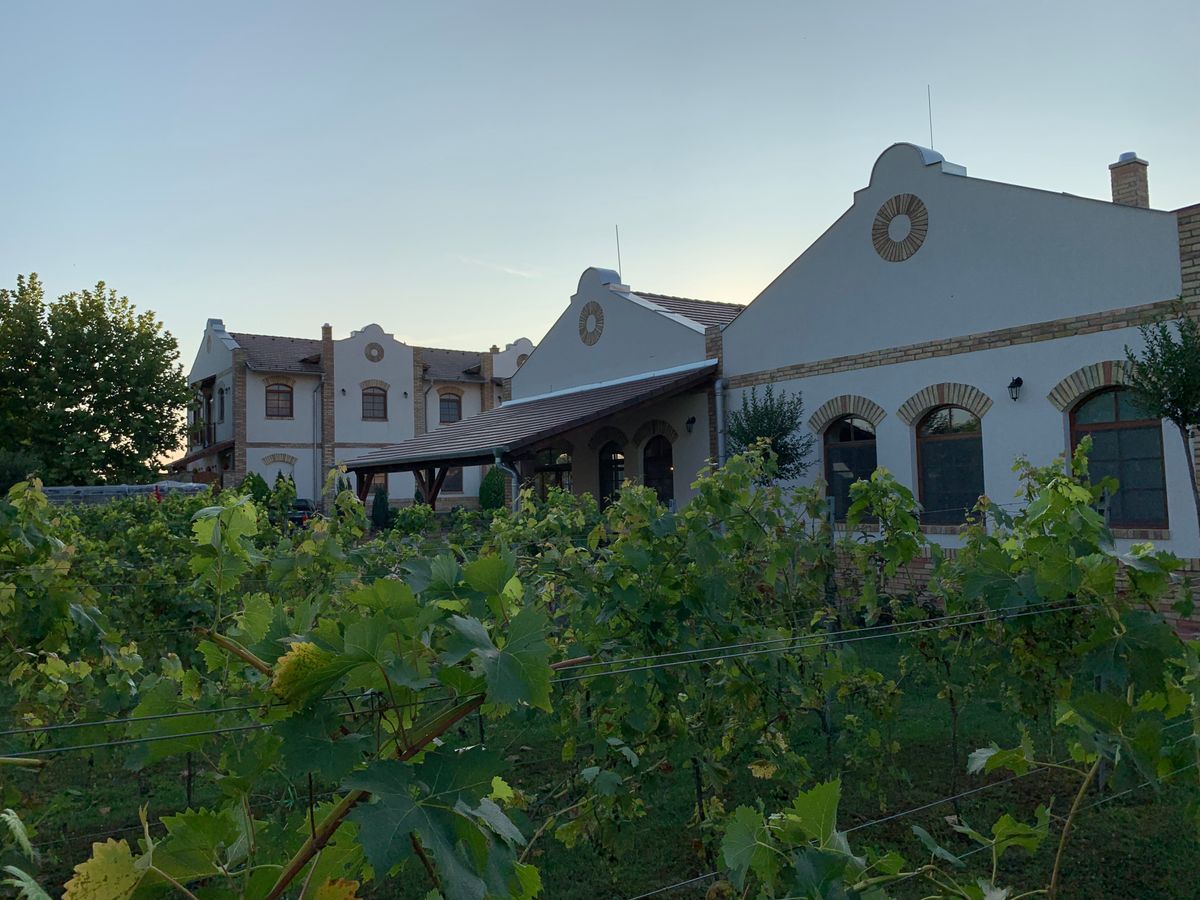 Here are a few notes from my recent four day study tour to Hungary, courtesy of HungarianWines.eu, the PR and marketing arm of the brilliant Ágnes Németh and Tamás Dobos. The format was a whistle-stop tour of Hungary by bus that incorporated the awards ceremony of the Hungarian Wine Writing competitions that's been running over the last few months.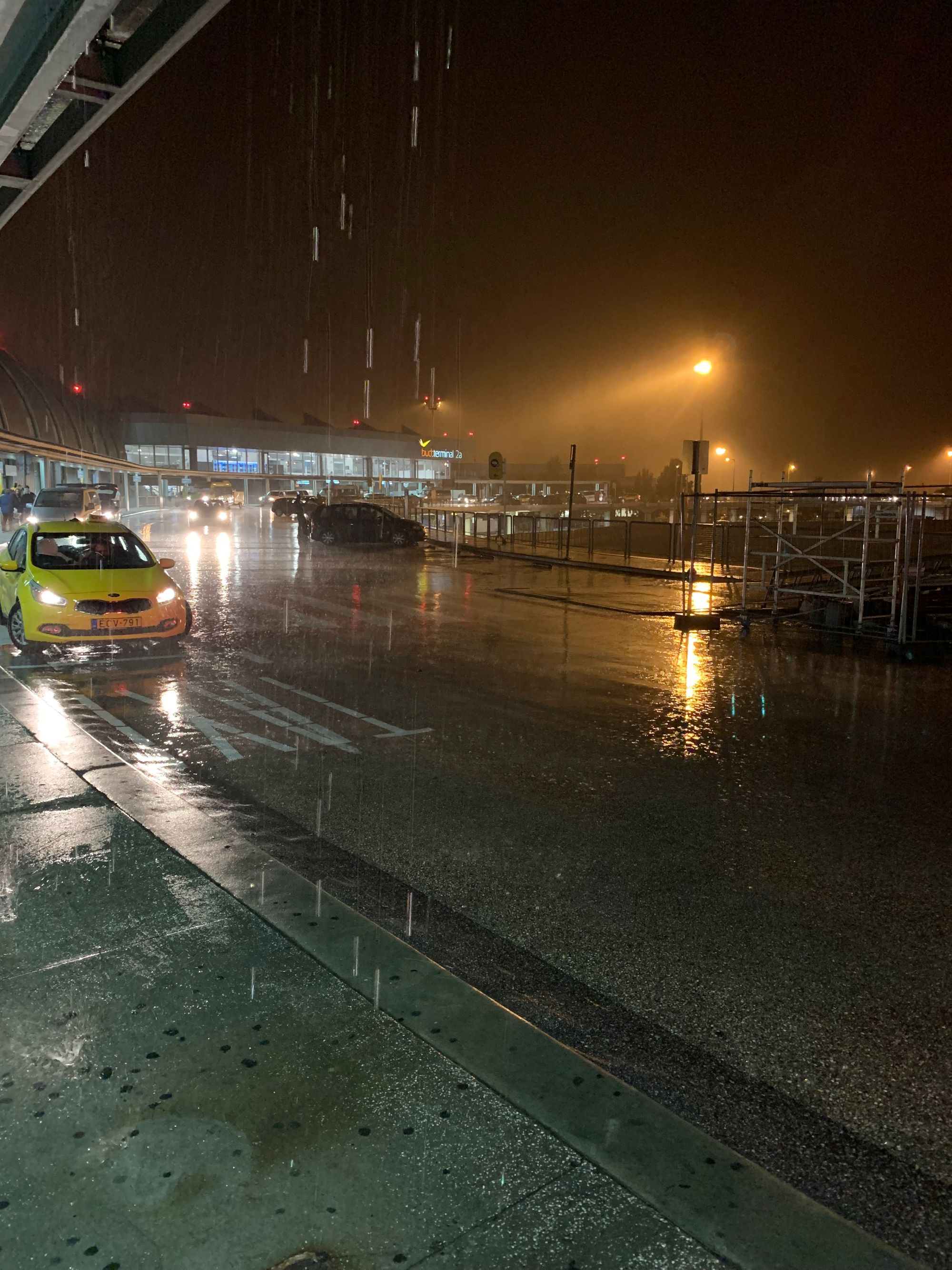 After a tedious start that saw me re-routed to Bratislava for a three hour runway wait, I eventuaaly arrived in Hungary at 5am in the middle of a violent thunderstorm. Fearing the worse I took a quick nap, and bleary eyed, headed out to meet my travel companions. The group, which included Chris Boiling of the IWSC, Matthew Horkey of Exotic Wine Travel and Paul Demeulenaere of Wine Mosaic in Sothern France, as well as Gyöngyi Tüske, Fintan Kerr, Balázsné Magyar Dorottya, Santiago Rivas Muñoz, Laurie MacKay, and Nicoletta Dicova met up in the St Andrea Sky Bar in central Budapest where we were met by the glamourous Zsuzsi Géró of the Juliet Victor estate in Tokaj and glass of cold, dry Furmint. It was quickly followed by the exquisite single vineyard Betsek. It was the first time I'd come across these wines and they were excellent. With lunch out the way, and a glass of the every day sweet Szamorodni, we headed off to Eger.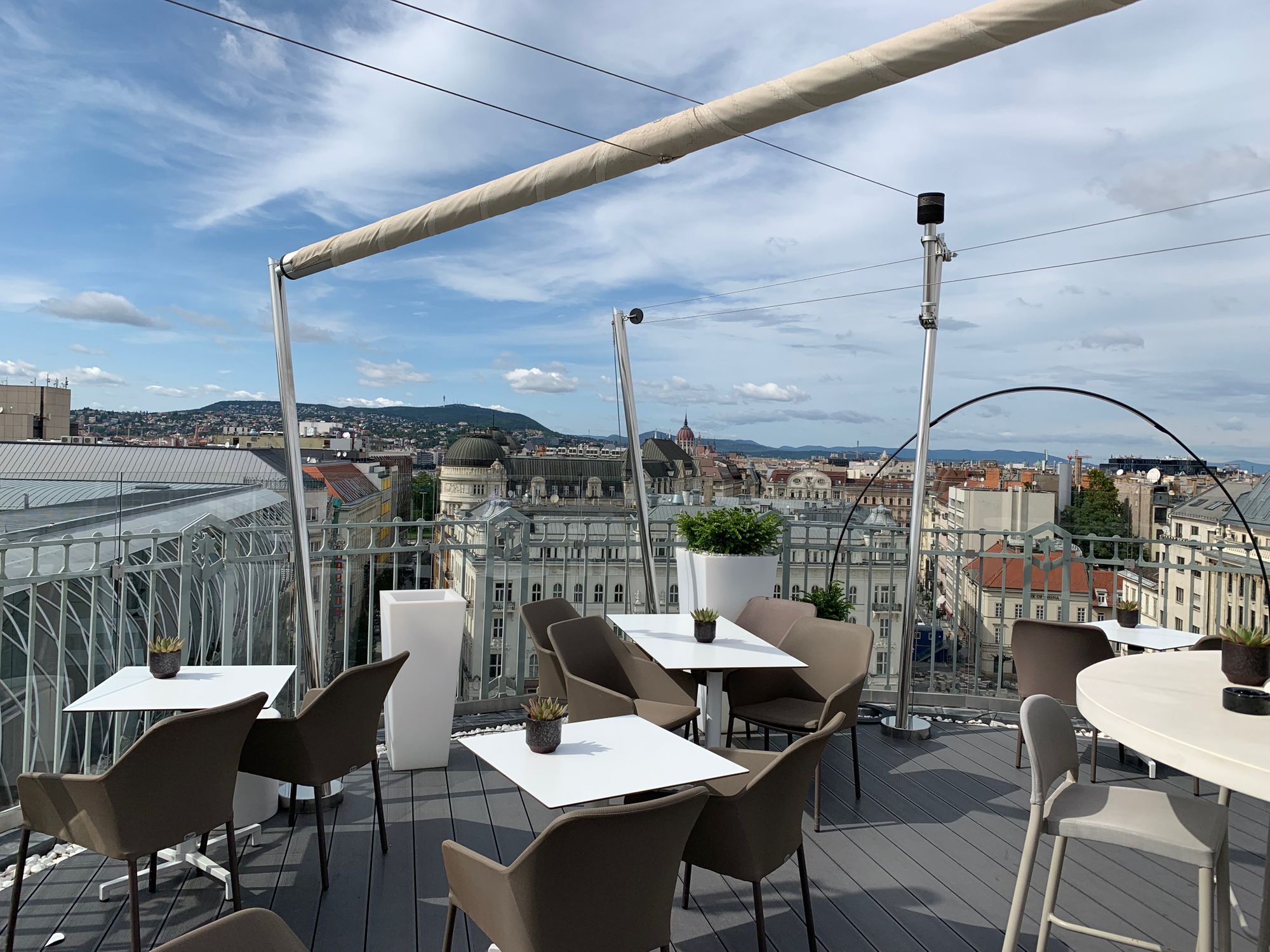 The small town of Eger finds itself a couple of hours east of Budapest, and just before the more famous Tokaj region. It is home to the traditional Hungarian Bikaver wine, known (if only vaguely) as Bull's Blood in the UK. The red Bikaver has been a tradition here for many years, as it is in the Szekszárd region to the south, but the latest generation of winemakers possess a renewed enthusiasm to promote this category of wines. While Kadarka and even Merlot might have dominated historically, the wines now rely on the local Kekfrankos grape to provide the main component of a blend that can also include Merlot, Pinot Noir, Blaufrankisch, Kadarka, Cabernet Sauvignon and Syrah. Again, it was my first experience of the wine and was delighted to see a sensible classification of quality in place.
The wines of Eger are awarded Classic, Superior or Grand Superior based on various criteria, notably yield control in the vineyard. As one might expect, the Bikaver wines carrying the top Grand Superior wine were excellent. It was reassuring also to taste discernible jumps in quality between the three labels. A Grand Superior is considerably better than a Classic; the superior tastes, as it should, somewhere between the two. A white wine has also been introduced in order to pad out the region's offering. Csillag, or 'Star of Eger' is a white blend focussed on local varieties. In general, they were good, even if I felt to the natural urge to write 'gimmick' in my notes.
The bus pulled in to Toth Ferenc with light fading, yet the winery visit revealed the winery as one of the pioneers of the area, the moist fury walls caused by high humidity giving a distinctive old-world feel to the cellar. We tasted the full range of wines as well those several other producers from Eger. For me, Thummerer and Kovács Nimród Winery stood out for style and personality across the categories.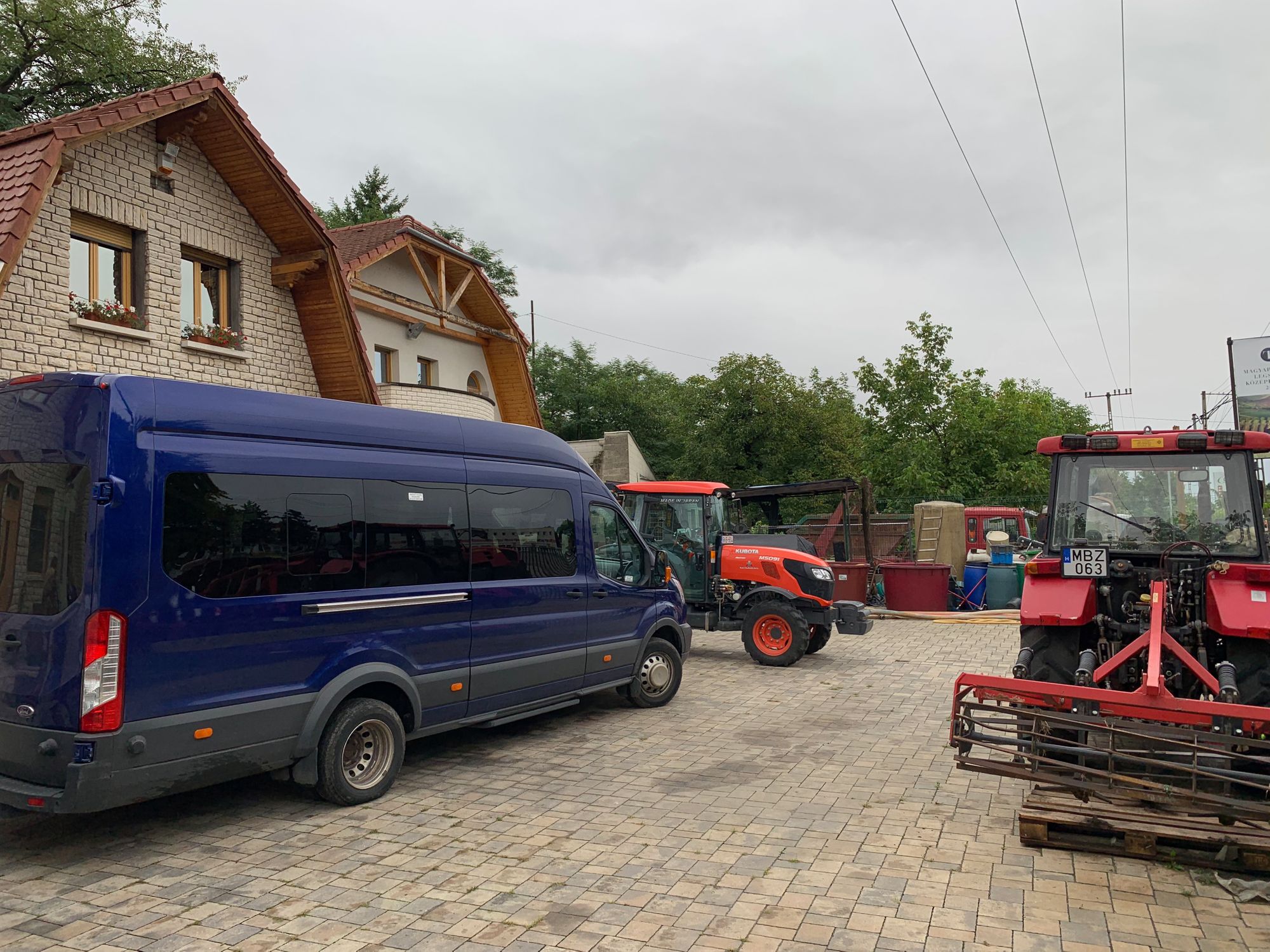 Dinner, for which I was certainly ready, showcased a modern twist on typical Hungarian cuisine at the acclaimed Macok Bistro in the centre of the town. Fermenting cucumber soup partnered with traditional method fizz was an eye-opening experience. With renewed energy and a spring in my step, I couldn't resist the chance to absorb some of Eger's late night culture. The 'highly recommended' local bulk white from a plastic bottle was perhaps a regrettable highlight.
Fortunately, I heeled quickly the following morning with a dip in a local mineral water spa, for which Eger and the surrounding area is famous. The area's natural springs have always been a draw for settlers and tourists alike, but it was only with Ottoman influence did a culture of Turkish bathing spread. Once again rejuvenated, our bus made its way south and west, through the expansive plains that separate the Danube from the River Tisza. The Kunság is Hungary's largest wine producing area by some distance, but in a region of such enormity, it is inevitable that its significant output of light, simple wine characterises it above the limited number of artisan bottlnigs. As such, our cohort of increasingly hungry scribes continued on to Kecskemét, where a fine lunch awaited at 48 Étterem.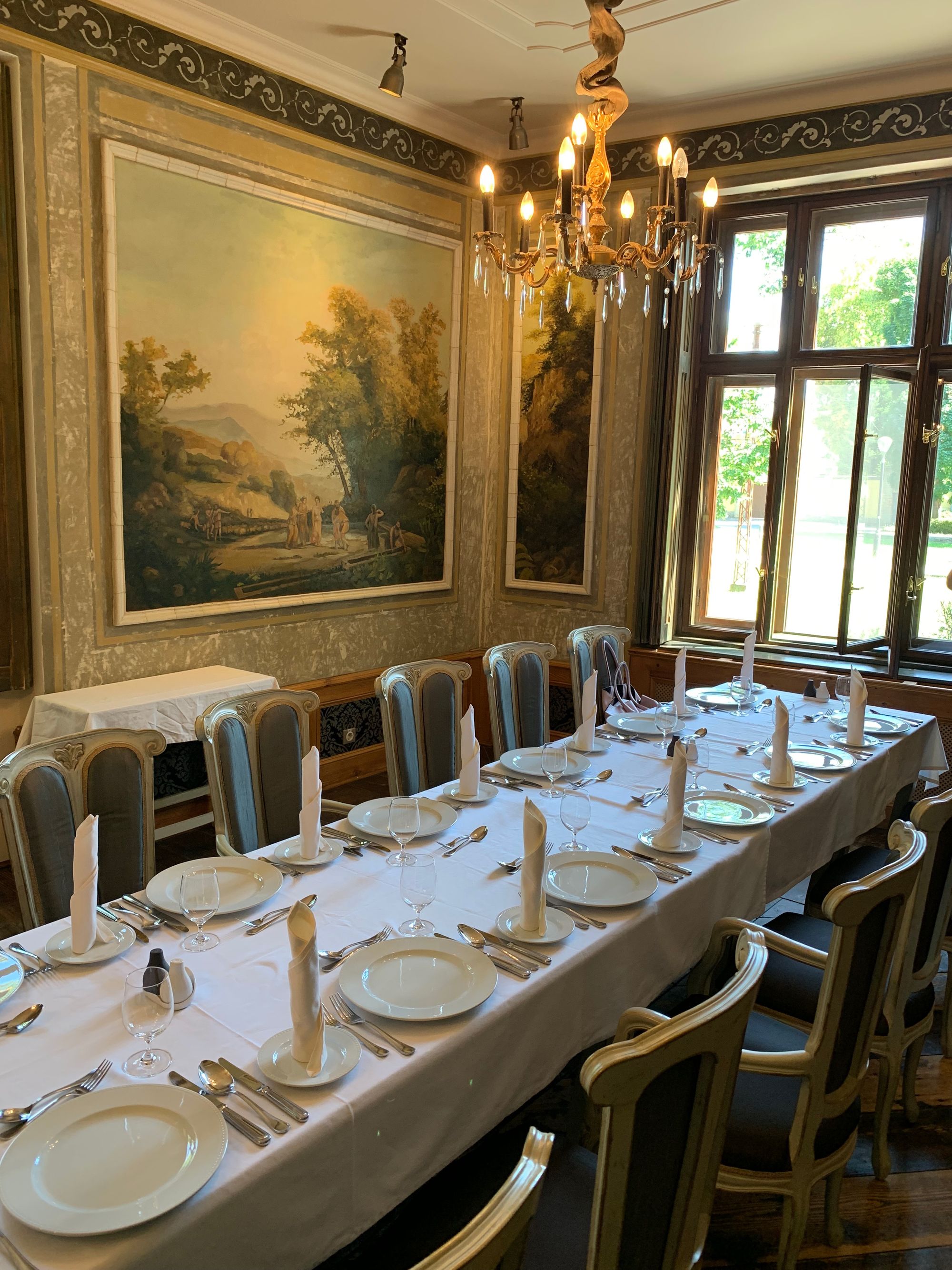 Our ultimate destination for the day was the Koch Winery in the village of Borota, in the Hajós–Baja region. The Koch family have been involved in viticulture for generations, but the modern roots of the business can be traced back to 1991, when Csaba Koch aquired his own vineyards. The winery and cellar has since expanded and production now sits proudly at 800,000 bottles. The key varieties are Cserszegi Fűszeres, Cabernet Sauvignon, Muscat Ottonel and Pannonia. The full premises tour unveiled a commitment to push Hungarian grape varieties, even if the approach was undeniably commercial. With 14o hectares under vine there is arguably no alternative. Regardless, the hospitality was warm and grounded - a traditional method sparkling aperitif on arrival, another indulgent meal of roasted pork, red cabbage and accompanying savouries, all consolidated with plenty of Hungarian Palinka, which, I can confirm, is not for the faint hearted. In the cellar, it was the smaller plots of Pinot Noir, Cabernet France and Kadarka that showed best. Koch Winery first started to make Kadarka wine in 2011 and has subsequently won the best Kadarka in Hungary multiple times. With a new 10 hectare project in the Villány region, where Cabernet Franc has carved itself a fabulous reputation, it was clear that the Koch family brand will have no problem fitting in.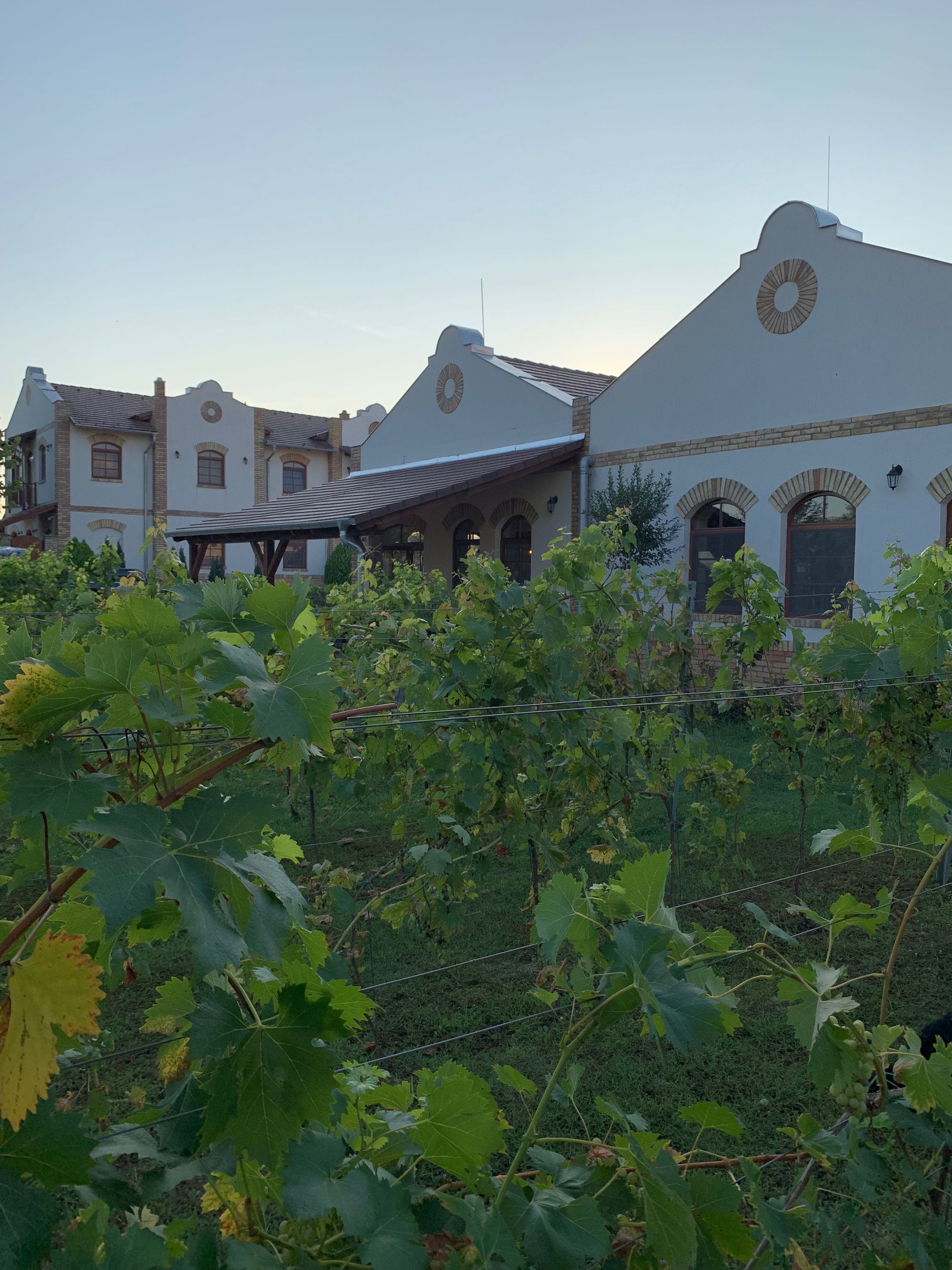 The roadshow continued toward Laken Balaton and to the brand new, all singing, all dancing modern Kristinus Estate. An introduction to the ethos behind the winery and a full tasting of some very clean, fruit forward wines was partnered with lunch in the open plan bistrot. Here, "the wines dictate the menu, not the other way around". A range of single varietals and intriguing blends all carry the Balatonboglár appellation. My personal favourite, surprisingly, was the estate's flagship red - a 2015 'Sommelier' Merlot that brooded with morello cherry, dark chocolate, green pepper and restrained vanilla. Not normally my style of red - but a very well made wine. The visit also included a fascinating insight into the world of EU grant and development funding by the Rekontir Group, who, I'm told, kindly funded our travel throughout the trip. The Hungary based winery consultancy and advisory group is now seeking growth in new markets. The development of the Kristinus Estate from concept to reality is one of the company's flagship projects.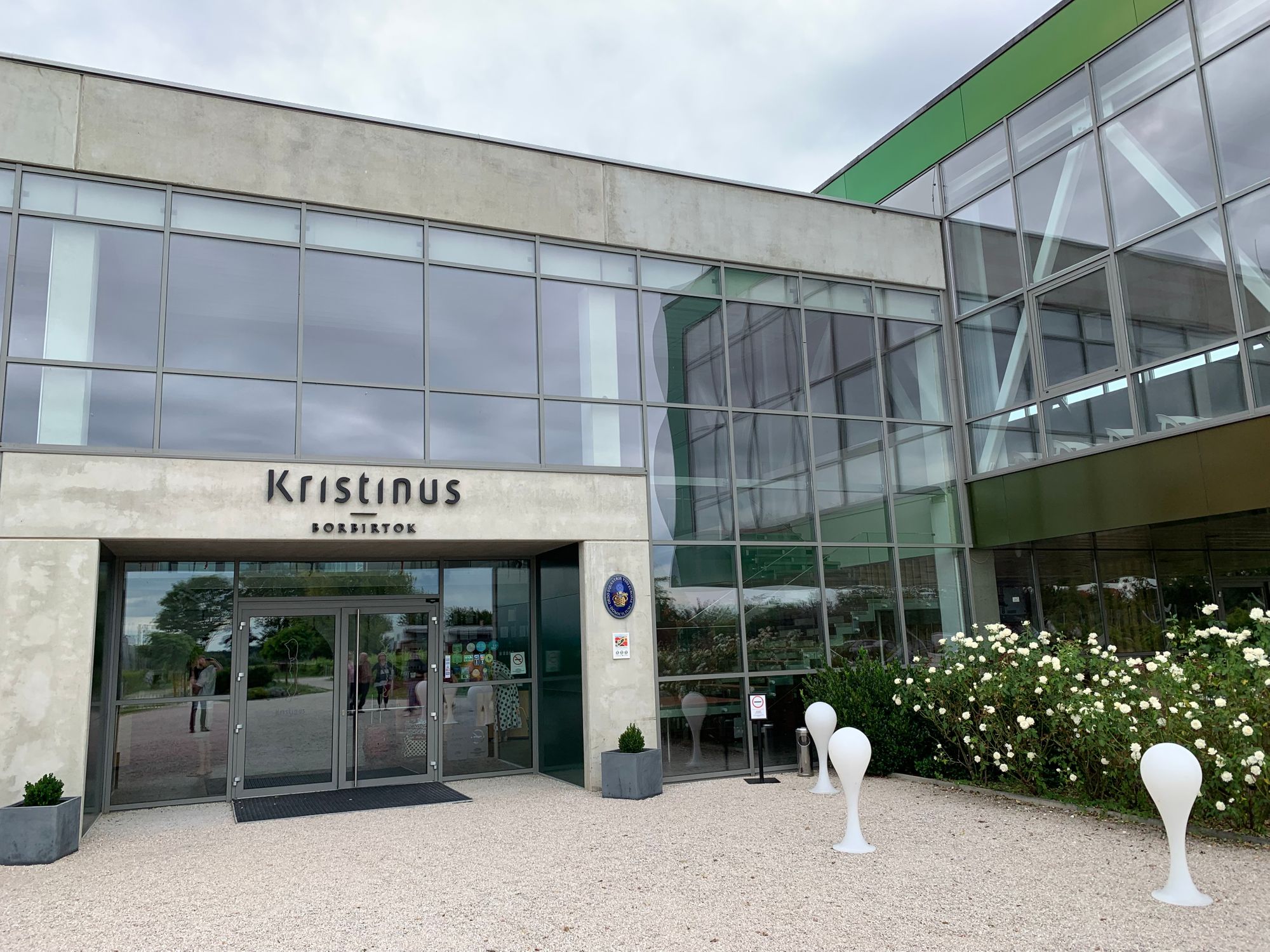 Onwards, to Mór, scene of the award ceremony for Agnes and Tomas' web writing contents. It was all in Hungarian and I couldn't understand a word, but, I believe the charming Daniel Ercsey picked up an award, as did my new friends Dorotta B and Gy. The event was held alongside the vines of Csetvei Pincészet, owned by Krisztina Machán-Csetvei. Several producers exhibited their wines and it was a great opportunity to taste through some of the region's key names. Mor doesn't seem to boast as strong a territorial brand as other Hungarian regions, but, perhaps with a more coherent, internationally focussed approach, the little known but high potential varieties of Ezerjo and Juhfark will surely do a great deal to win consumers' interest.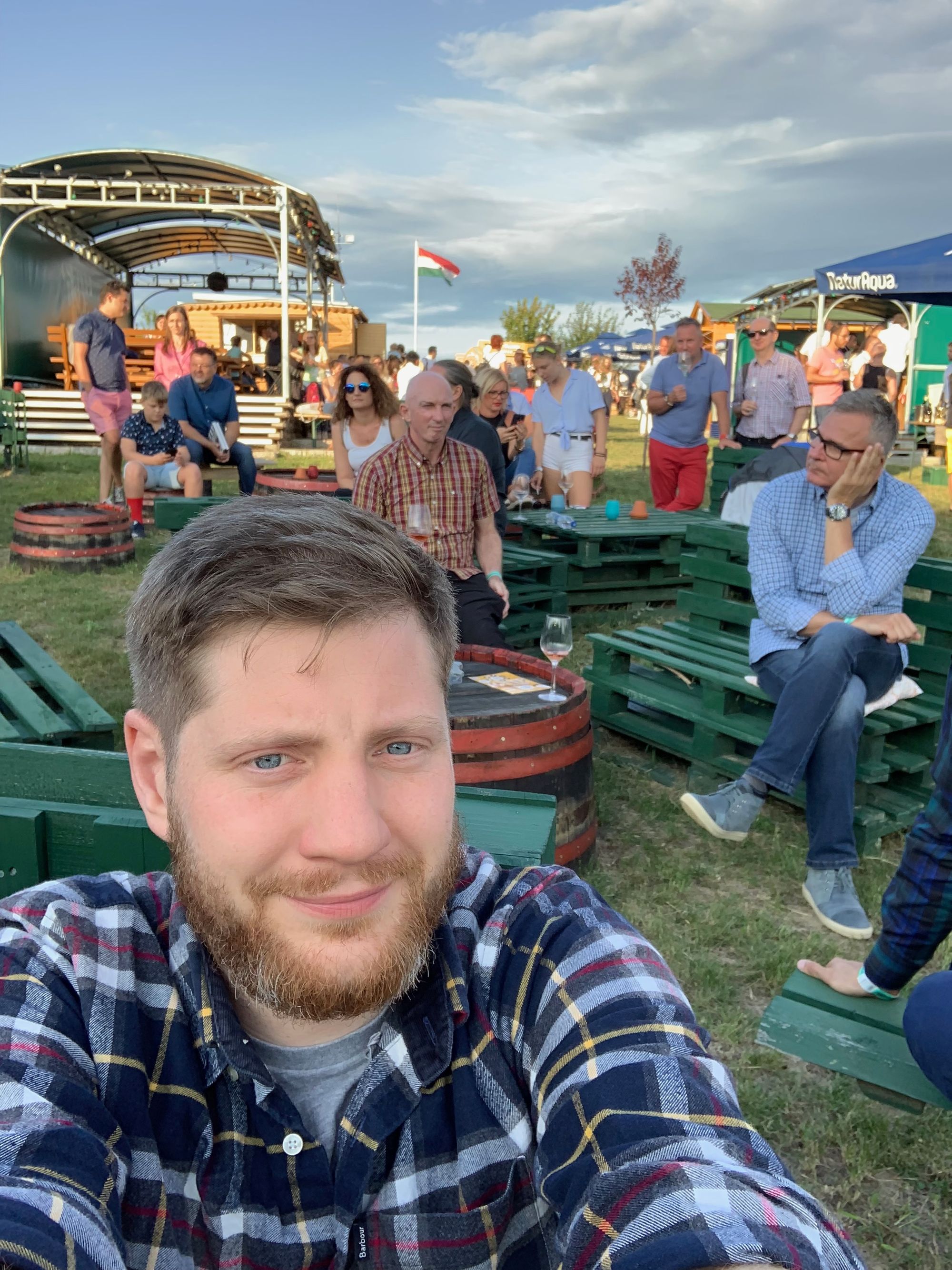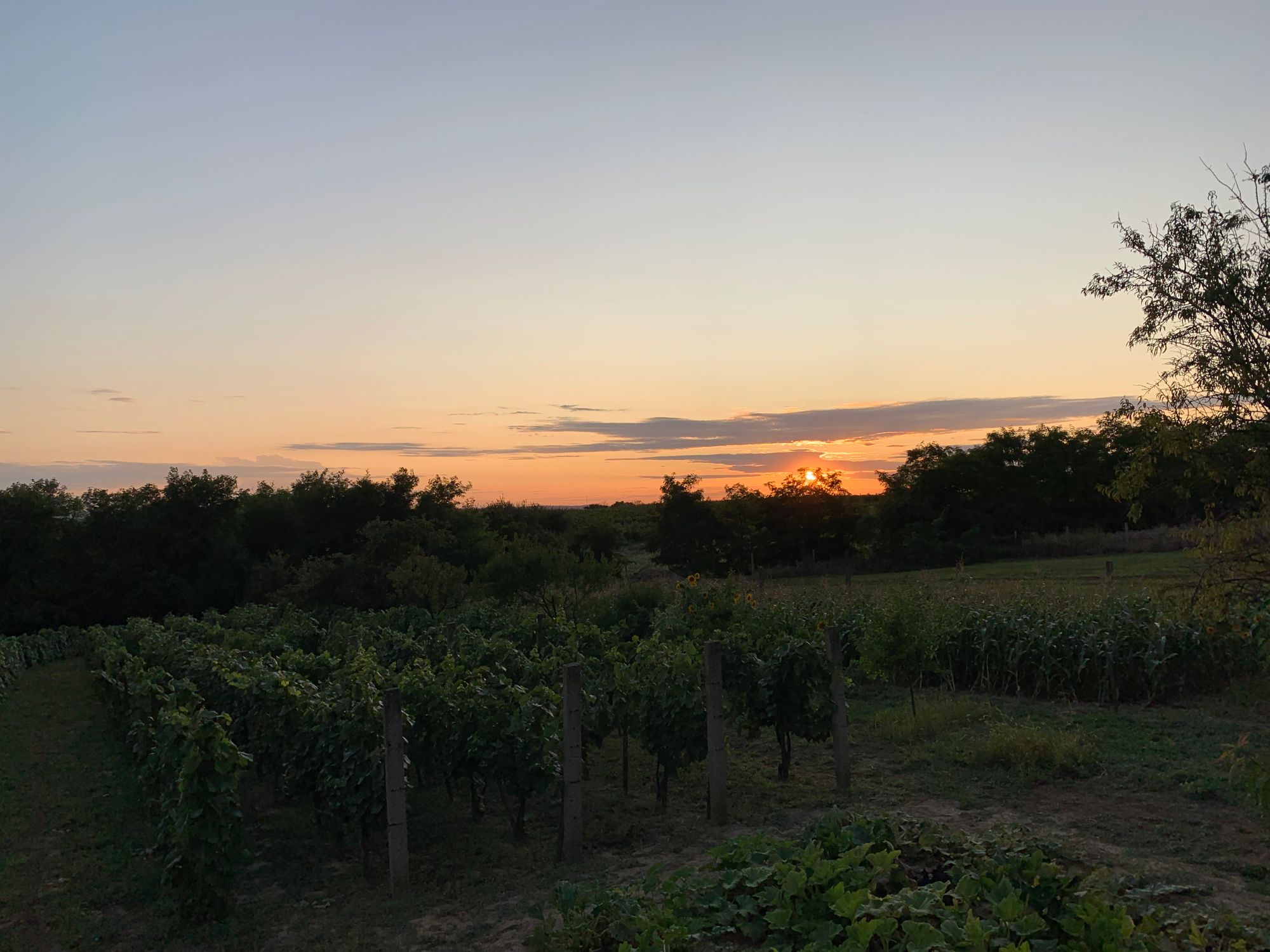 And so, bringing things to a close, a relaxing couple of hours on Lake Balaton, sipping fresh whites from the cool box. After four intensive days of tasting my palate was no longer in analytical mood; nevertheless, the quality of a white wine from the little known Kali PDO region was outstanding. Low production, it was intense, concentrated, rattling with minerality. I dipped my feet, burnt my arms and fled back to Budapest airport for a no-thrills WizzAir return.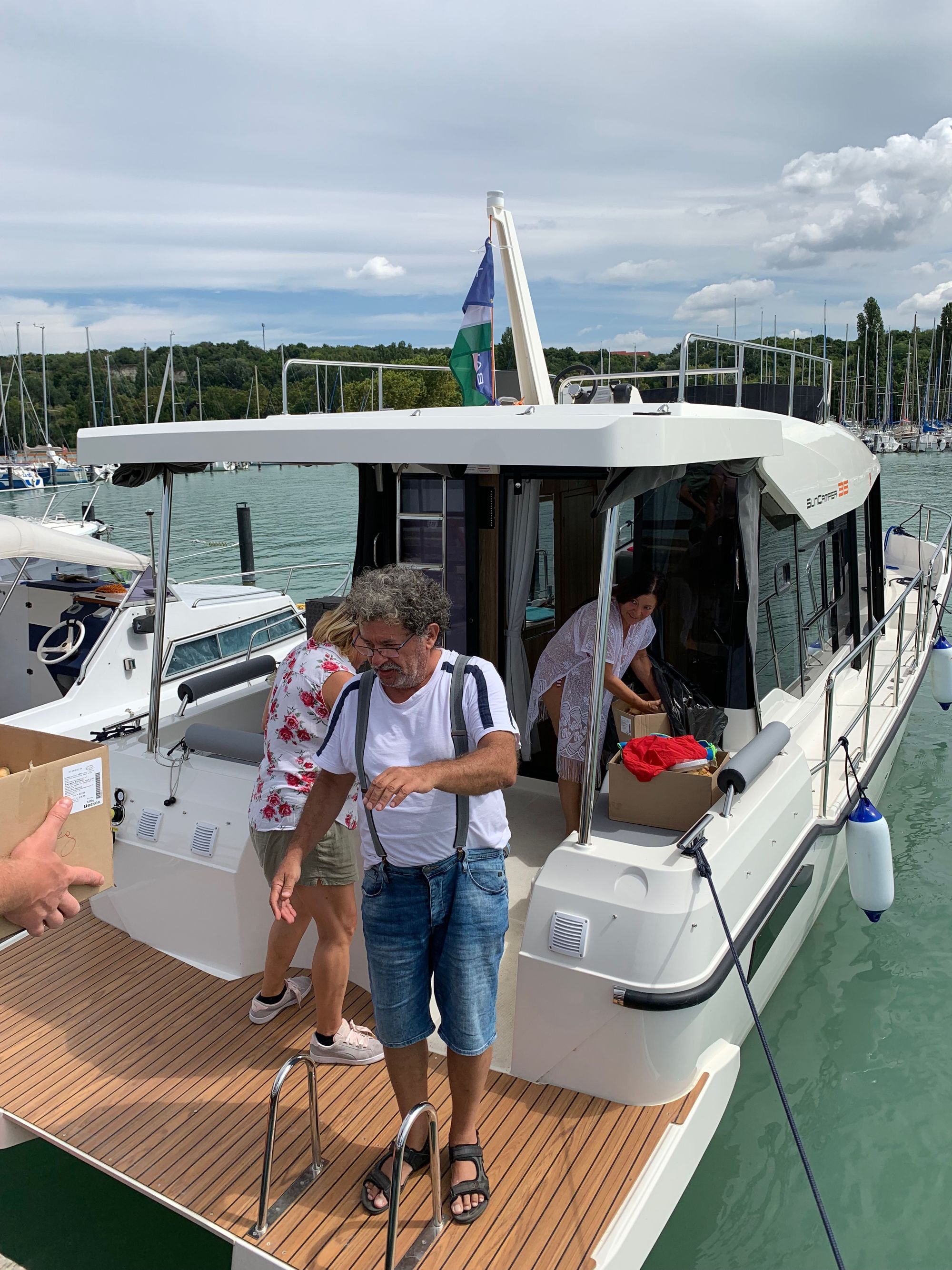 So there we have it. As short, surface level country-overview trips go, this was a strong trip. The emphasis was always on the wines, but the approach of linking tasting sessions with cultural activities created a backdrop from which we could understand the wines in greater detail. It was my first interaction with HungarianWines as an organisation and I was hugely impressed. I would certainly recommend involvement in their projects.