Travel - On the road in Soave, Bardolino and Gambellara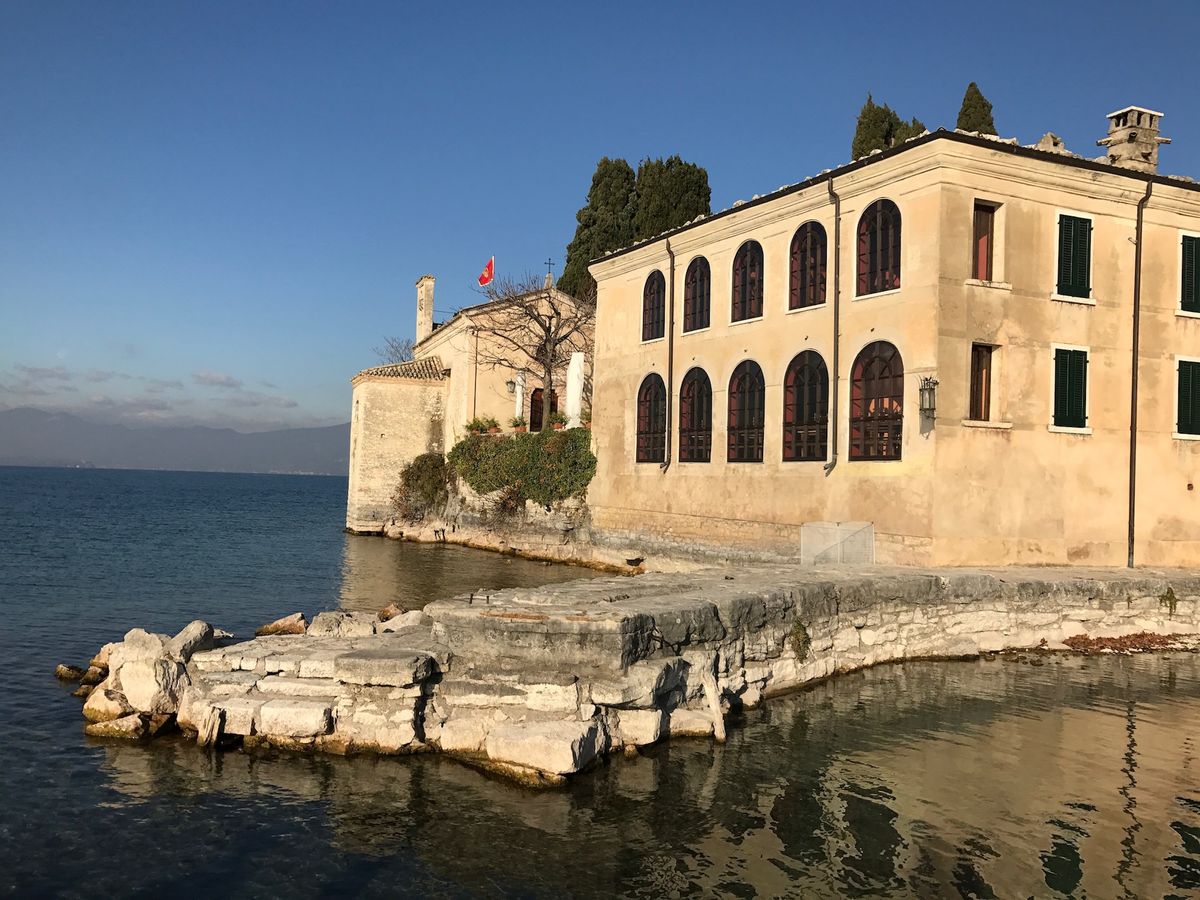 December is not usually the time to head back to the continent and start dipping into wine regions. There's normally far too much festive madness in the air to spare the time. But, a charming invitation to escape landed from Sutdio Cru in Vicenza - a few days to discover the ethos behind Vin Natur, as well as take a peak at how Bardolino is trying to shake off its reputation for cheap drinking wines. Needless to say, a gap opened up in my schedule.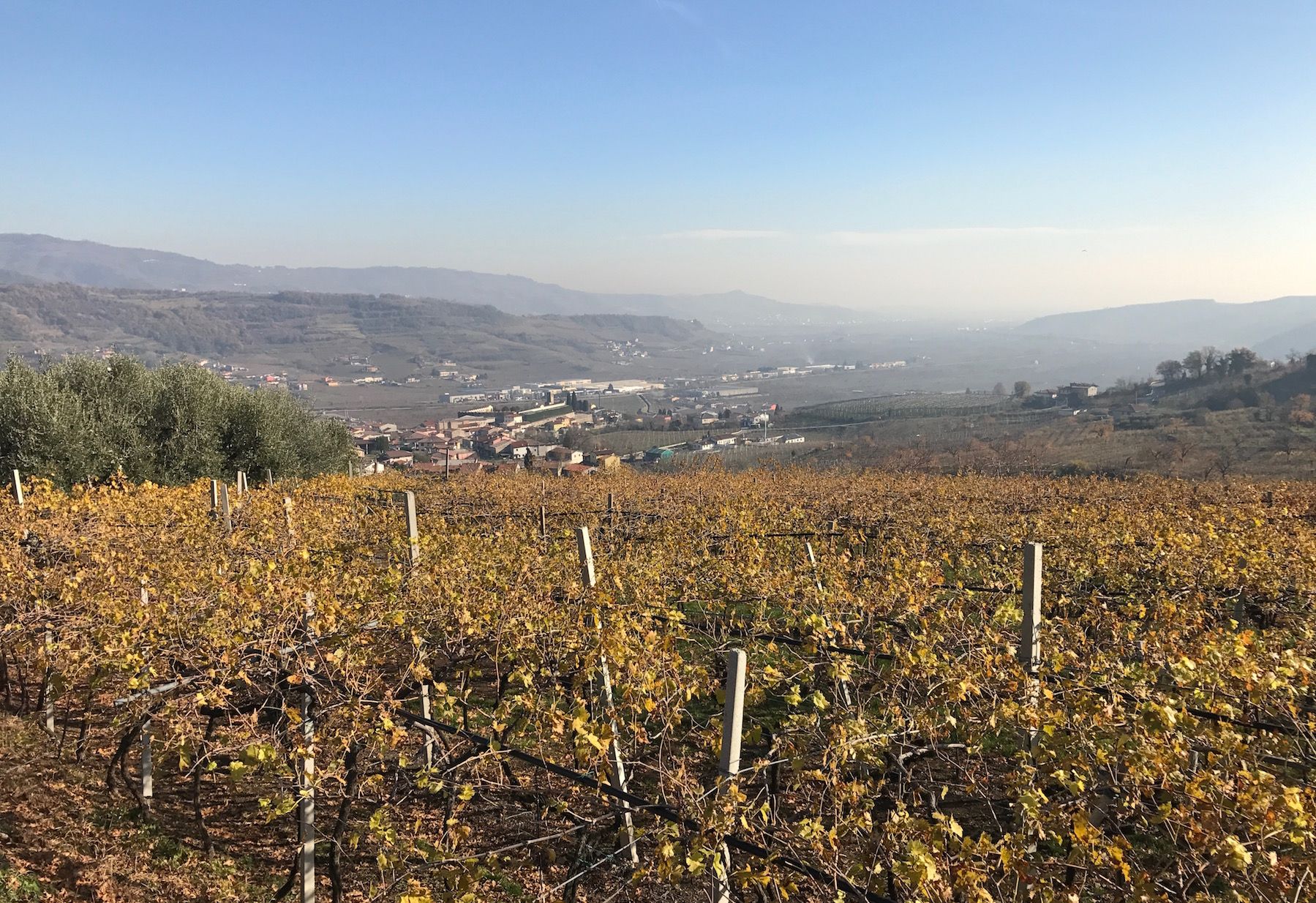 Checking into Locanda ai Capitelli, a charming boutique hotel on the edge of Soave, I settled down to prepare my schedule over some local dishes. In these situations I love to choose a random wine from the menu; you can learn a lot from the entry level restaurant wines.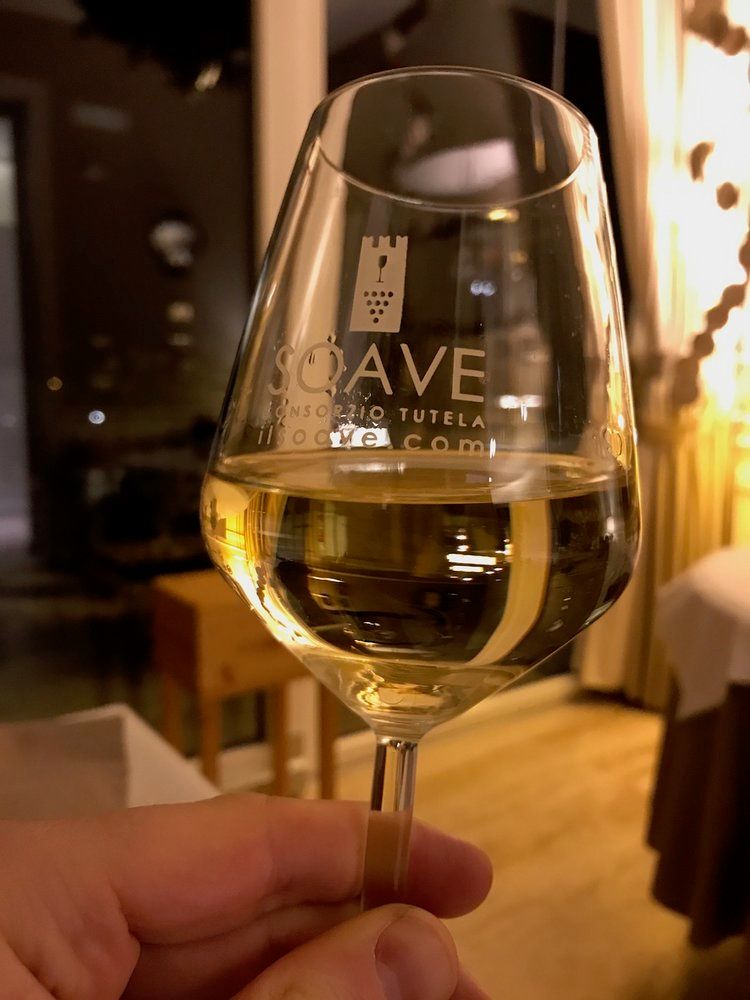 In the morning I was reminded of the season as it took several minutes to unfreeze the car but under a glorious morning sunshine it gave me a few moments to take in the views. Soave is a village completely dedicated to the vine and wherever you look you feel steeped in wine culture.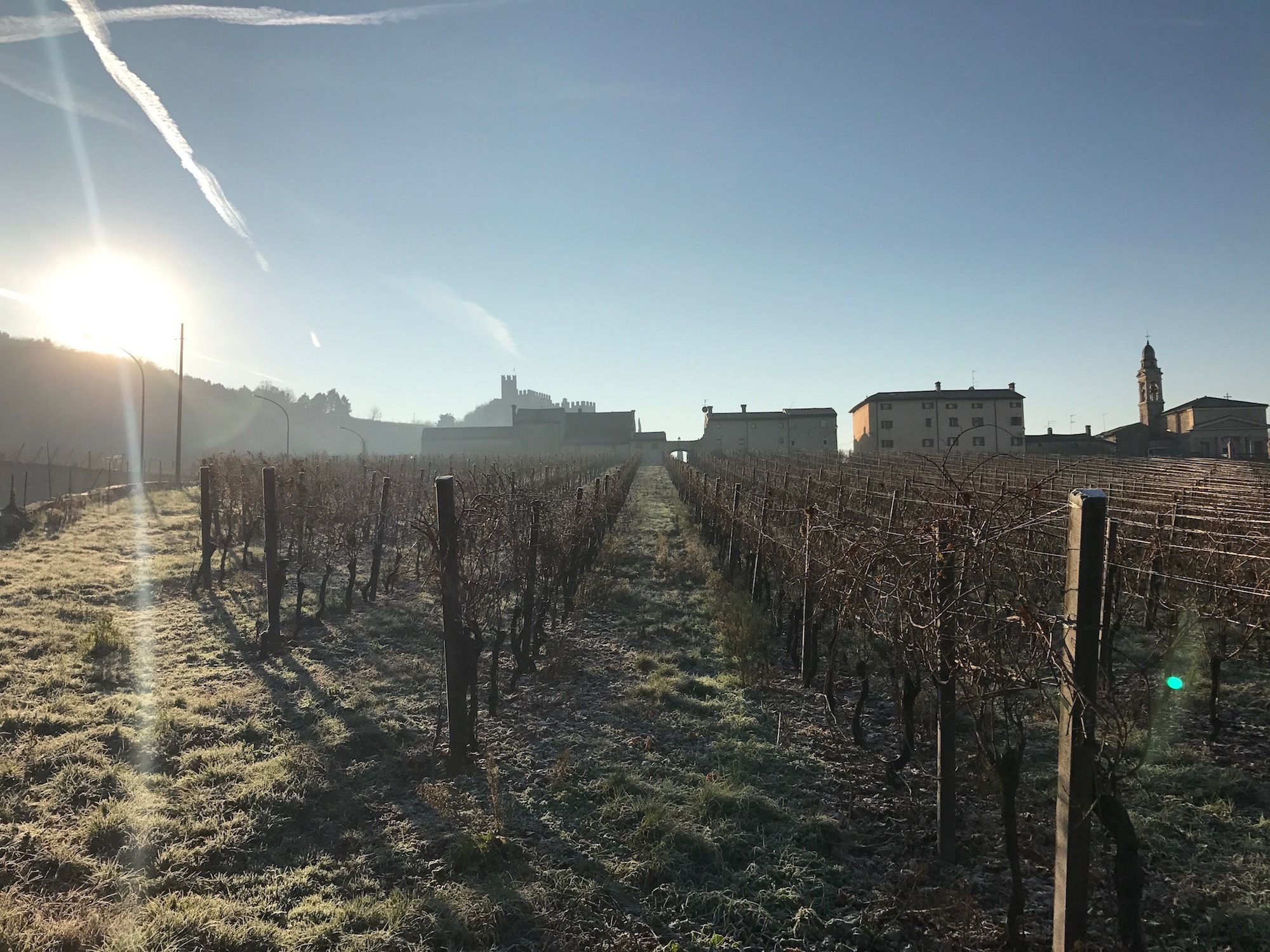 Determined to put my hire car through its paces, I was on the road early and heading to Azienda Agricola Inama, one of the key names leading the charge against the kind of generic bulk wine that has massacred Soave's international reputation to such an extent. Inama are known for their gradual acquisition of single vineyards in the hills of the Soave Classico area. One of their smart moves was to plant Sauvignon Blanc around the village of Foscarino. The results were excellent and the idea proved the point that high quality wine could be made in the Soave territory.
Inama are now up to half a million bottles a year, so not so small anymore, but nevertheless their wines are up there with the best in the region.  In recent years they've also expanded into the Colli Berici area just to the east. In these rolling hills Merlot and Carmenere ripen nicely to create soft, jammy wines that (at the moment) offer fantastic value for money.
My good friend Fabio Mecca (Basilicata's most up and coming winemakers) put me in touch with the guys at Tomassi. As dusk fell myself and local wine personality Magda Bevari rolled into the car park for a freezing cold look at this historic estate.
The cellar was impressive. Although not particularly pretty, it was clearly one that had seen many many years of everyday commercial use. The history was tangible.
There was time to finish off the day with some wonderful food at Tomassi's restaurant in the heart of Verona.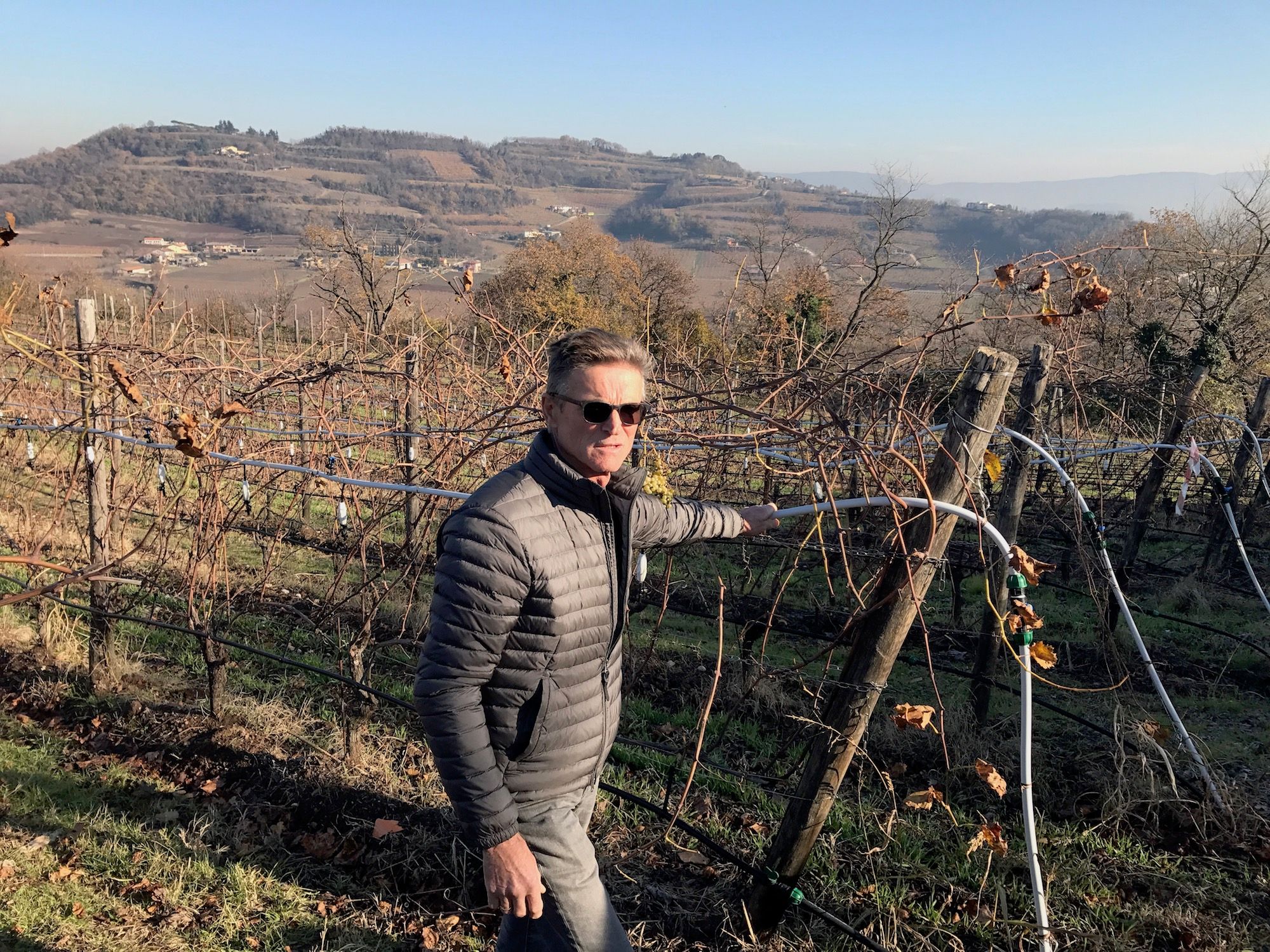 Day two was all about natural wine, Vin Natur and Angiolino Maule of the fascinating La Biancara estate in Gambellara. I met up with fellow journalists. Germany based Kevin Gagnon, Swedish wine writer Per Karlsson, fellow Swede Katarina Andersson, and Palate Press's Mike Madaio.
Angiolino Maule heads up Vin Natur, one of the most important natural wine organisations in the world.
We headed out of Verona and east towards the small town of Gambellara. Although the area is known for the succulently sweet Recioto di Gambellara, our destination was La Biancara, home of the outspoken Angiolino Maule, and his dry, Garganega driven natural wines.
The plan was to delve deep into Vin Natur, the natural wine organisation he heads up and the vehicle through which he seeks to educate other winemakers on sustainable farming and build a forum of information exchange.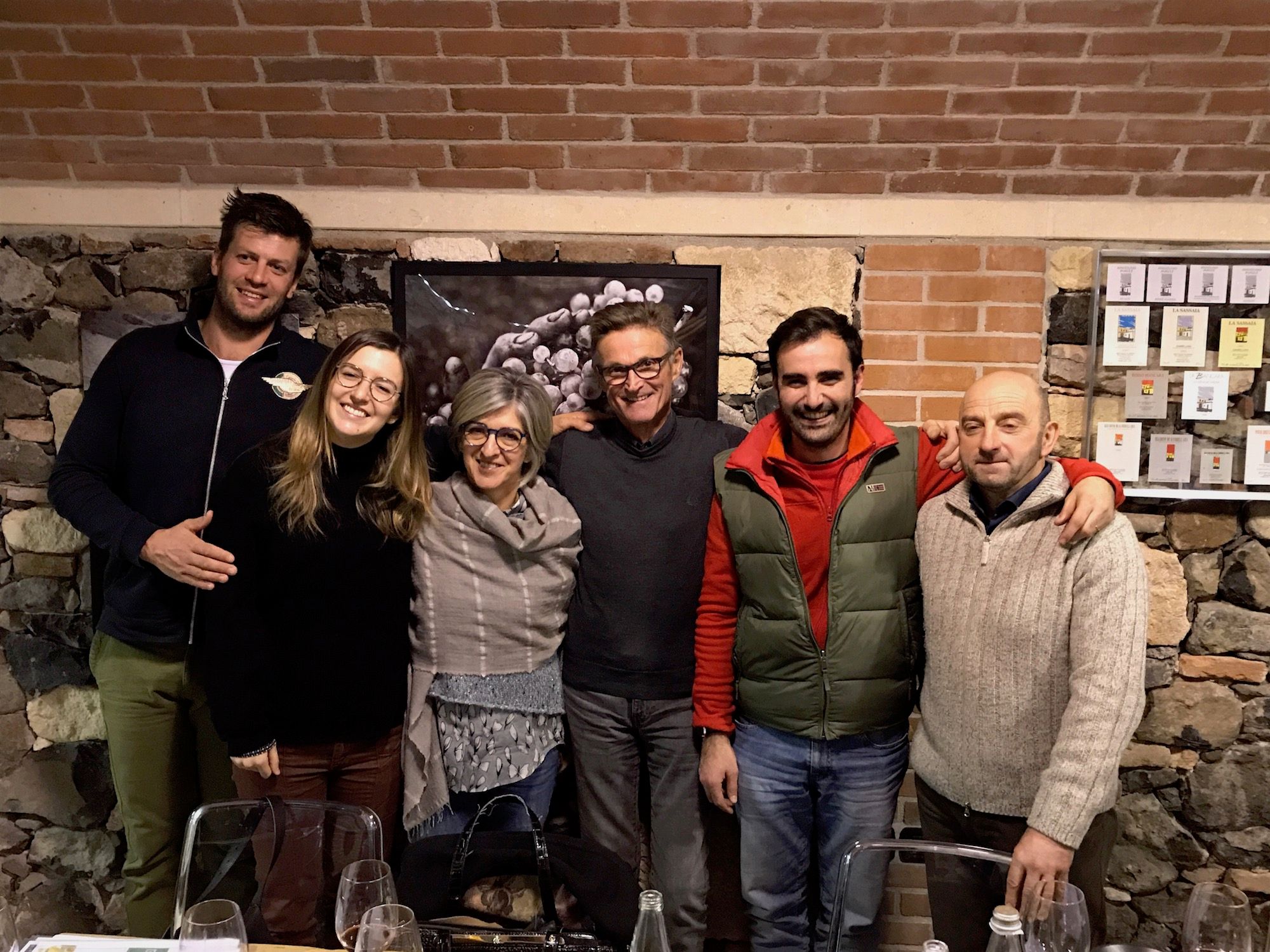 Back in the cellar we made our way through a number of wines brought in by other producers, also members of Vin Natur, but relatively local to Gambellara. Daniele Piccinin showcased his delightful sparkling wine produced from the little know, but fascinating Durello variety. Natural sparkling wines rarely capture the imagination, the fizz masking our perception of authenticity perhaps, but  nevertheless, this was beautiful. There was nothing flashy about it, no polish, no pretence, just admirable purity and balance.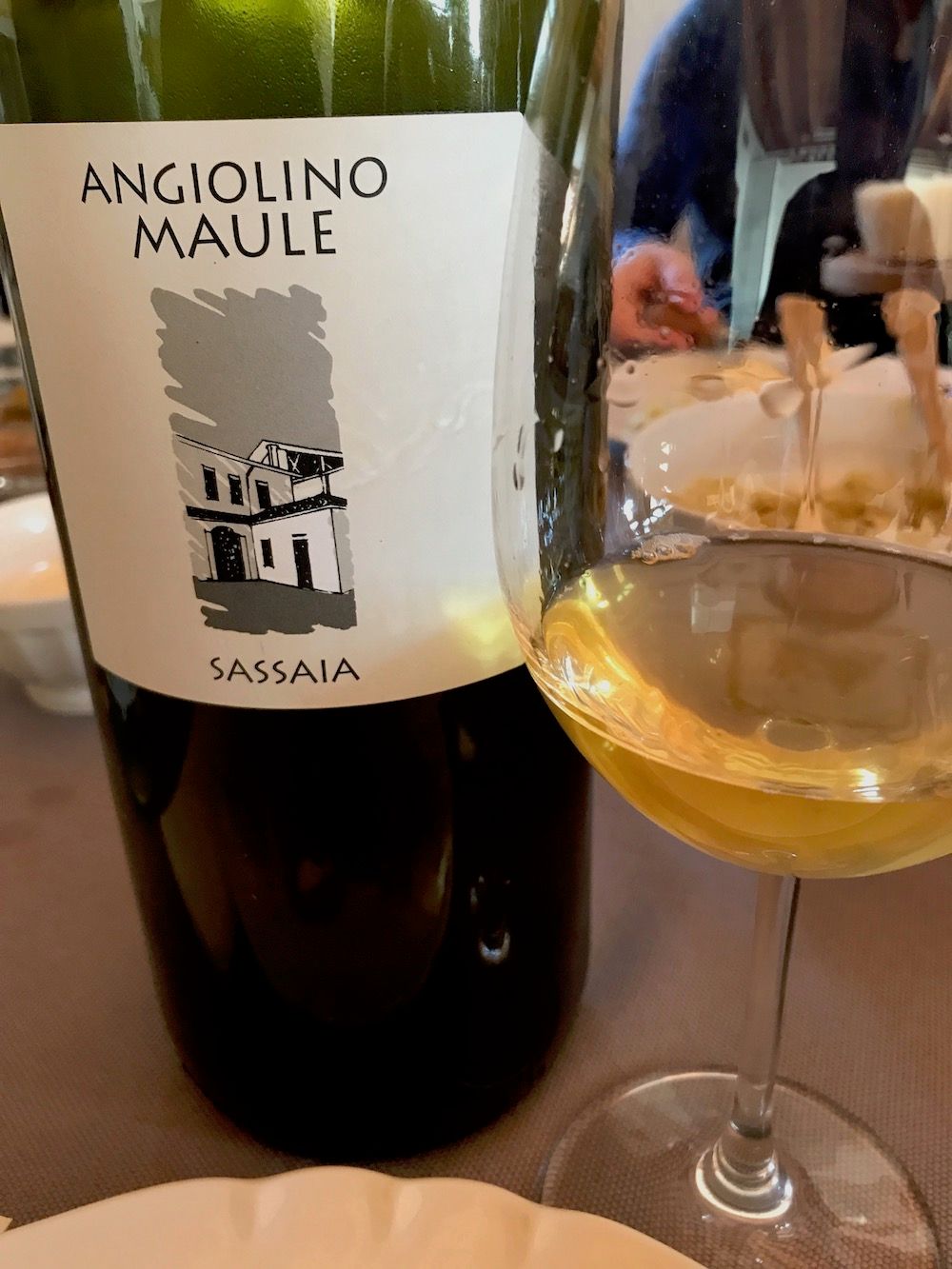 Vin Natur is still finding its place in the world. It has a lot of members, but its clear not all feel up the challenge of maintaining standards. I mentioned a handful of producers that I knew personally but featured in last year's manual. All of them had lapsed their membership for one reason or another. Generally though, they felt the financial risks outweigh such rigorous commitment to the doctrine.
Despite the obvious commercial challenges for producers, over the long term Vin Natur is a hugely important organisation and should be supported (by producers, consumers, authorities) to keep the project alive. In these environmentally hazardous times we live, respect and commitment for sustainable farming is critical.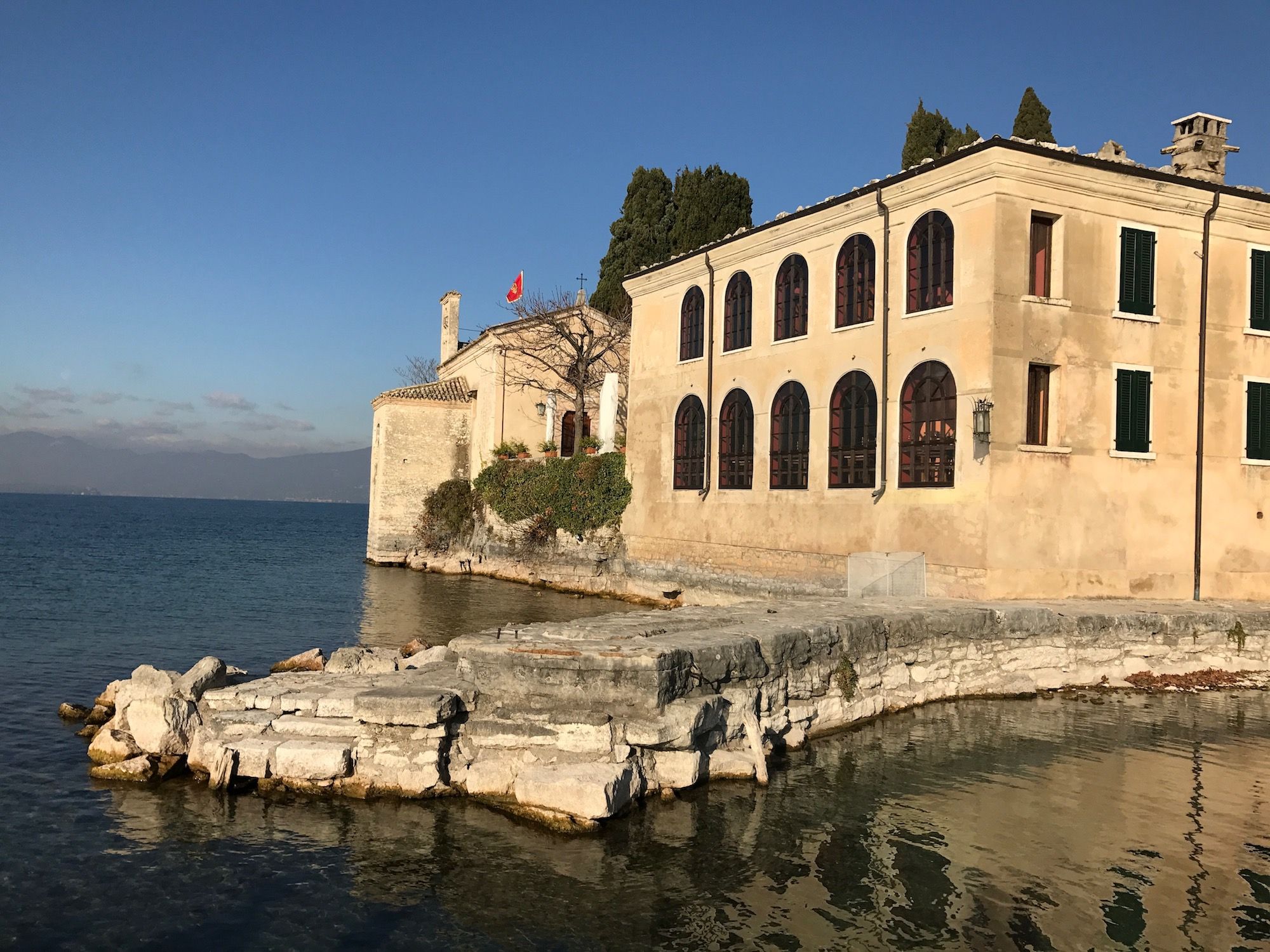 We set out for Lake Garda and its coastline villages. At Punto San Vigilio we walked out through the grand villas and took in the 15th century hamlet in all its off-peak tranquility. Originally it was founded as a location for businessmen from both shores to come together and trade, but these days its predominantly tourists passing through.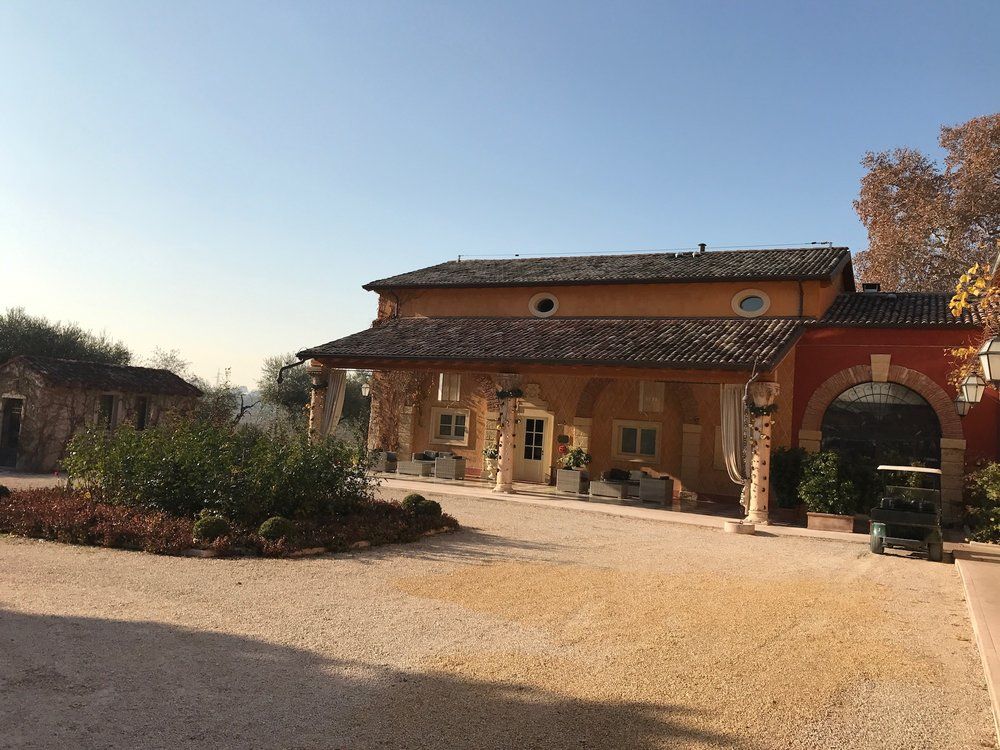 Next stop was further north, the aim to taste through a wide range of Bardolino Chiaretto wines. Bardolino Chiaretto DOC is the new breakaway, rose only, appellation that is supposed to pave the way for a deeper understanding of the Bardolino territory and its traditions. In short, it's a relatively new attempt to distinguish the easy drinking pink wines from, perhaps, a new future of more complex reds. Yet the aim is to maintain a high standard. Bardolino Chiaretto Classico can only be produced in the towns of Bardolino, Garda, Lazise, Affi, Costermano and Cavaion.
We landed at Villa Cordevigo and the villabella vineyards for a much needed spot of lunch and finally into the tasting.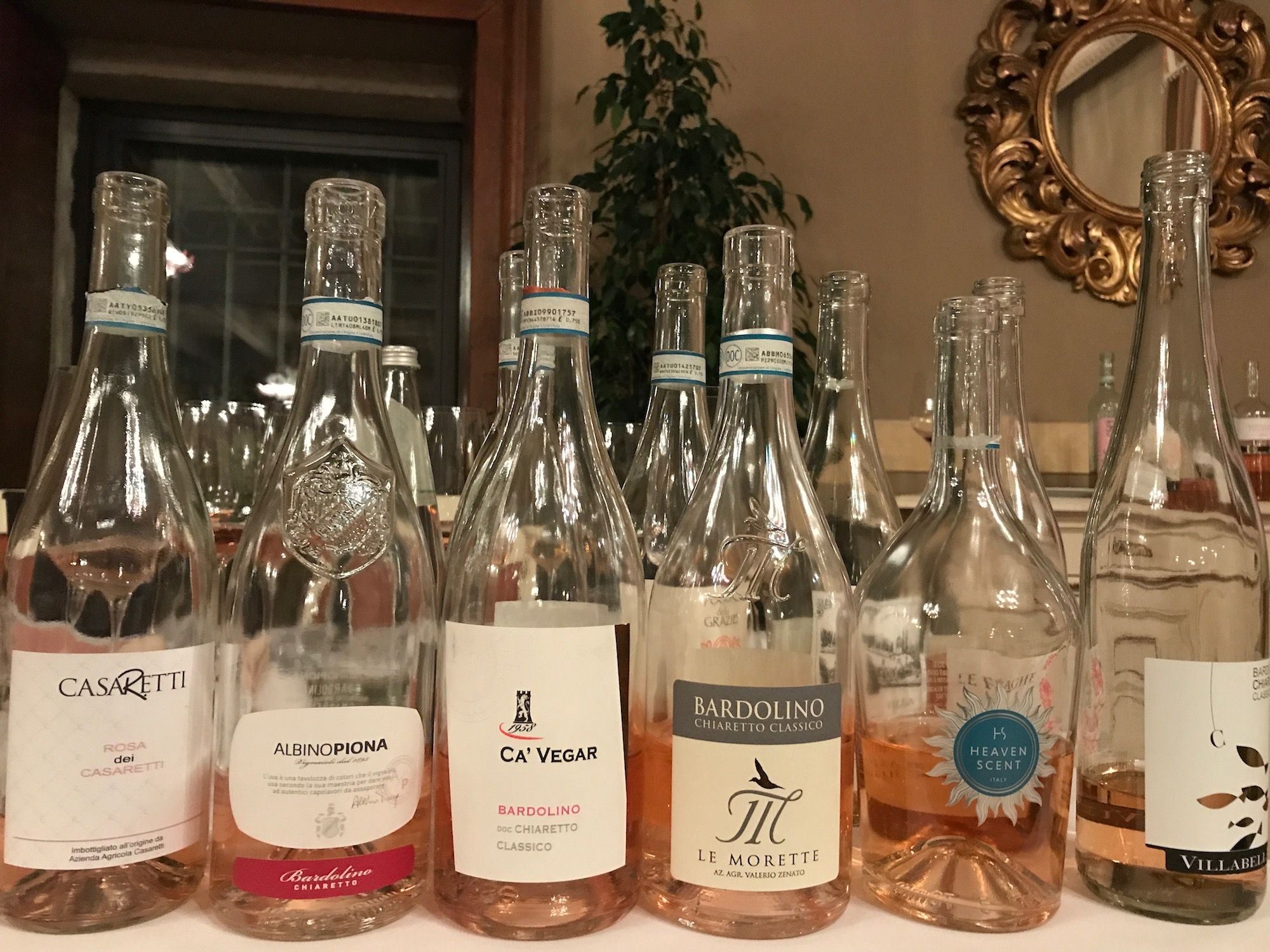 What became clear was that although there were plenty of very lovely wines, stylistically, you just don't know what you're going to get. There are many that would argue that the point of the DOC is to demonstrate similarities. Here there were few. These could quite frankly have been rose from all over Europe. There were Provencal types as well as the deep red creations more at home in Navarra.