Producer Guide: Chateau Kamnik (Skopje, Macedonia)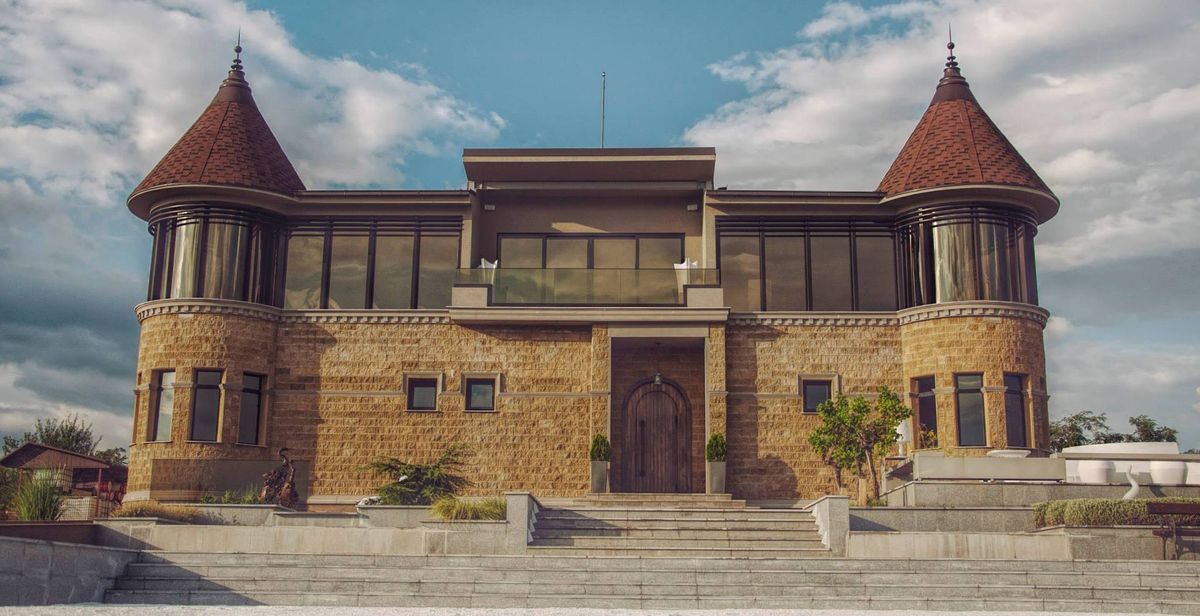 Macedonia | Macedonian Producer Guide
---
Chateau Kamnik is one of the most exciting wineries in Macedonia. The winery combines an experimental dynamism with a commitment and aspiration to produce the best wines in the country.
Situated just on the outskirts of Skopje with vineyards overlooking the city, Kamnik is a clear pioneer, leading the way at a time when Macedonia is poised to follow. Yet somehow the brand maintains an elusive presence, standing alone with its own strong personality.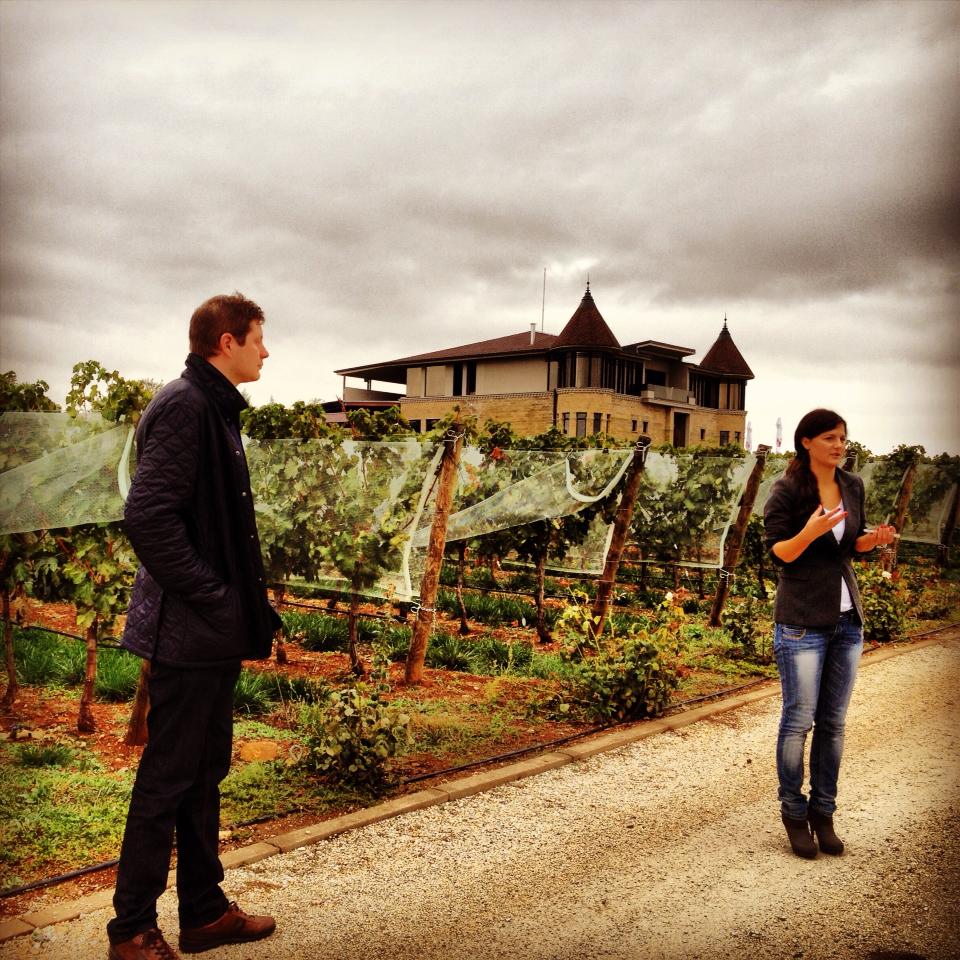 The Kamnik venture began with Ilija Malinkovski's love of fine wine and a desire to create something authentically Macedonian that could show the world the potential so many here believe in. The almost hobby startup manifested itself in 2004, with the creation of a brand new, state of the art winery complete with surrounding vineyards and a distinctive architectural twist that reinforces the brand.
With investment in the business, both in equipment and knowhow, a string of awards followed. Their Signature Merlot attracted most attention, but latterly, the rich, robust and powerful expressions of Vranec, Syrah and Cabernet have also won acclaim. Big but elegant is the approach.
A talented team of oenologists has set about utilizing viticultural and cellar techniques to create an increasingly defined house style. Overseen by Dr Goran Milanov, head winemaker Sandra Krstevska runs the day to day in the winery.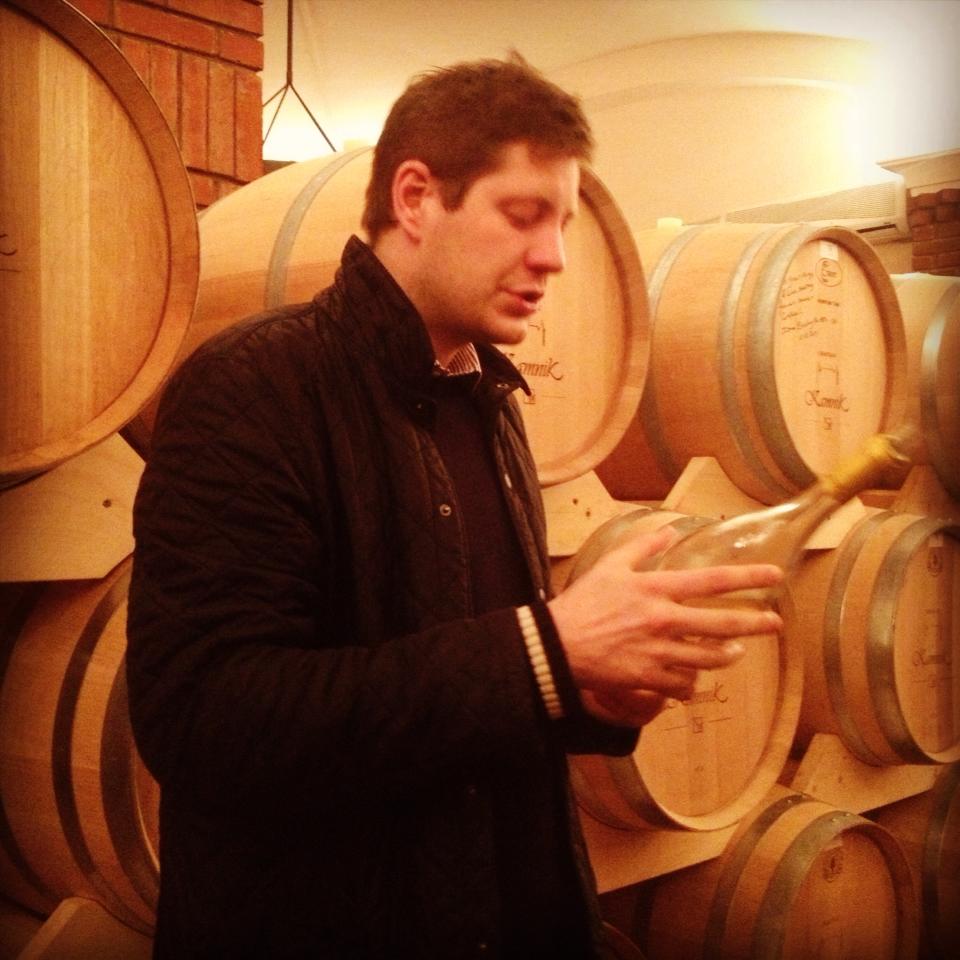 Double yield reduction is pursued in the vineyards, a practice that results in a partial dehydration of the grapes on the vine. When done properly this can give phenolic maturity and with high extraction, the wines have an intense ruby red colour and demonstrate impressive ageing potential. The ability to improve over time is one of the key indicators of quality wine.
Now that the brand has established itself, the path is clearer. Unlike most, Kamnik sell almost half of their production on the domestic market and as such remain the leading advert for fine wine in Macedonia, if not the Balkans. Everything is geared towards quality. Yields are strictly controlled, harvesting is done by hand and fruit is transported immediately from their own vineyards to the winery for processing. Although Vranec and Temjanika grapes are purchased from the Veles Wine District, the wines depict their Skopje origins.
Today, those vineyards stretch out across 13 hectares, cultivated with new clonal grape varieties, both red and white. Given the short history of the project, the vines are still relatively young, however Vranec, Merlot and Cabernet are benefiting from almost 20 years of age. Although a string of Italian grapes were planted initially, these have been mostly phased out and are now used as small blending additions rather than to create mono varietal wines. Pinot Grigio also looks likely to remain part of the company range.
The soils and climate are characteristic of the Skopje district; hot summers and moderate winters help to ensure rich, ripe wines. Surrounded by numerous mountain ranges, most notably Vodno and Jakupica cooler breezes aerate the vines and large fluctuations between night and day temperatures add complex aroma profiles to the wines.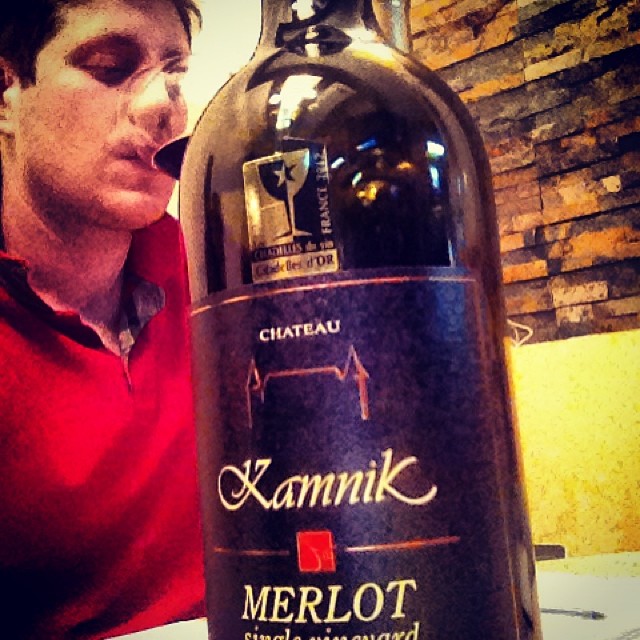 The vines are actually planted in the locality of Kamnik, named after the Macedonian word for rock. In these deluvial soils Merlot constitutes 12%, Cabernet Sauvignon 11%, Syrah 18%, Cabernet Franc and Carménère 6%, little known French Arinarnoa 3%, Sangiovese 4% and Montepulciano 3%. The white varieties include 11% Chardonnay, 10% Sauvignon Blanc, 5% Pinot Grigio, 4% Gewürztraminer while Temjanika and Greco di Tufo make up 16%.
---
Skopje WCO Sauvignon Blanc Fume 2016 by Chateau Kamnik Spending six to nine months in 500 litre cask, it's risk and Rich but elegant nose of vanilla and brioche, the palate is oily and polished with mellow notes of melon, vanilla and orange blossom. The finish textured and long lasting. Great effort for only the second attempt at this wine. Low production; 2500 more or less. (September 2017)
Temjanika 2015 by Chateau Kamnik Slightly closed on the nose but exotic and fragrant notes of lychee and watermelon lie beneath. The palate demonstrates distinctive citrus and the usual helping of varietal Muscat character. Weighty and serious. (Novemeber 2016)
Traminec 2015 by Chateau Kamnik Attractively florid, the palate boasts subtle white peach with a refreshing streak of acidity. (Novemeber 2016)
Sauvignon Blanc Single Vineyard 2015 by Chateau Kamnik Gentle aromas rather than explosive character. The palate is oily and polished with a nice concentration of citrus before revealing light melon. (Novemeber 2016)
Chardonnay Single Vineyard 2015 by Chateau Kamnik Round, creamy texture with some subtle brioche from malolactic fermentation. The palate carries over notes of banana and peach resulting in a well balanced but intense Chardonnay with a finish of exotic fruit. (Novemeber 2016)
---
Single Vineyard Sauvignon Blanc 2013 by Chateau Kamnik
Subdued but fresh nose on the palate meets vibrant acidity, gentle green fruit and with a slightly richer herbaceous finish.
Barrel Fermented Chardonnay 2011 by Chateau Kamnik
Prominent but attractive notes of toffee, butterscotch and vanilla on the nose, the palate is laden with exotic fruit and a well-integrated, generous body.
Barrel Fermented Chardonnay 2012 by Chateau Kamnik
Powerful and robust with bold notes of oak, alcohol and rich stone fruit.
Ten Barrels Cabernet Sauvignon Reserva 2009 by Chateau Kamnik
Very French in style, an intensive nose of black fruit, cedar, spice and tobacco is quickly overtaken by decadent, succulently ripe cassis on the palate with a clobbering hit of spice and tannin.
Merlot Single Vineyard 2010 by Chateau Kamnik
Good smoky nose matched with dark fruit, and a good character.This is very ripe and very fruity; cooked prunes and confit share the bouquet with cigar box and subtle vanilla. The palate is full, robust, and packed with hedonistic black fruit.