Producer Guide: Musto Carmelitano (Basilicata, Italy)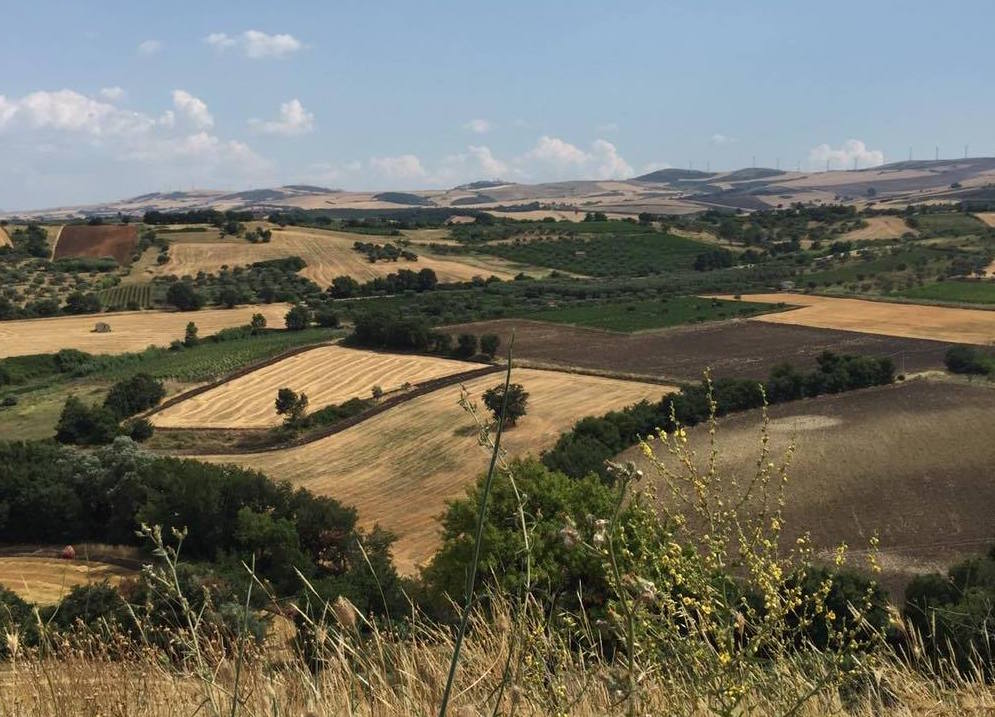 Musto Carmelitano is a name you are going to hear again. Admiration for their two single vineyard wines has been gathering in the press and it is only a matter of time before this young producer of Aglianico del Vulture is a regular reference point for any commentary on quality winemaking in the South of Italy.
Francesco Musto Carmelitano presided over the family vineyards and sold his fruit to the local co-oprative but like many other estates in recent years, a new generation has taken over and brought a wealth of new ideas to the firm.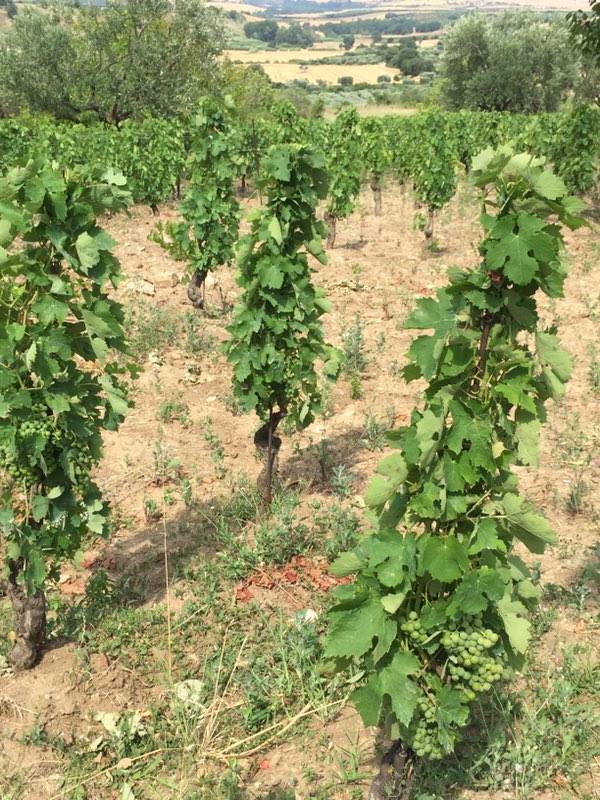 In just five vintages, his children Elisabetta and Luigi have earned a number of positive reviews for their wines and even secured a listing with Berry Bros & Rudd, one of London's most prestigious merchants.
Of course this success hasn't just appeared out of thin air. They would be the first to admit that the quality of their vineyards play the most important role. A significant part of their estate is comprised of free standing albarello vines planted over a century ago and Elisabetta likes to think of her role as a mere custodian of the land.
It was three o clock in the afternoon when I pulled up the rented Renault Twingo outside the closed gate of Musto Carmelitano's winery address. The July sun was high in the sky and only a stray dog limped languidly across the road. I'd followed the winding back roads from Venosa and barely passed another vehicle.
Arriving in the village of Maschito the views are striking, a patchwork of vineyards and golden grain fields cover the undulating hills. Even in Basilicata, where everything feels off the beaten path, Maschito takes on the atmosphere of genuine rural isolation.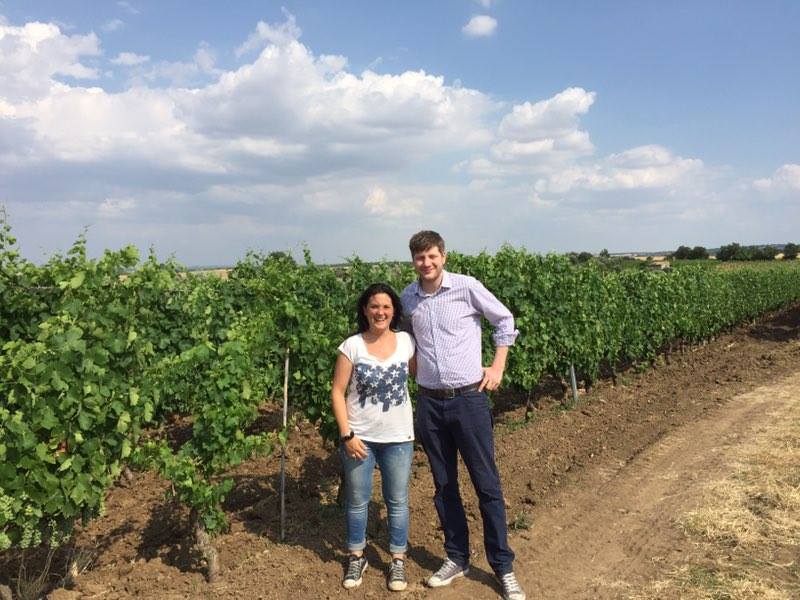 Met by Elisabetta and Luigi, We piled into their hatchback and immediately set off down various dirt tracks to tour their different vineyards and get a sense of village geography.
There are three key vineyards that make up the Musto Carmelitano project, two of which they have propositioned as cru sites, the resulting fruit vinified and bottled separately. Pian del Moro contains red soils, sand and volcanic rock; 600 metres high it benefits from cooling breezes that not only cool the vines in hot years but also add some much needed aeration in wetter months. The dreaded peronospora can be a problem in some of the neighbouring villages, but less so here.
The other site of note is known as Serra del Prete, a south facing plot planted around 50 years ago. It is in these red soils that their best wine emerges. Complex notes of earth and spice, cherries and dried hers, pepper and savoury meat all combine in rustic elegance to portray what feels like an authentic interoperation of the village and the denomination. It just somehow feels right.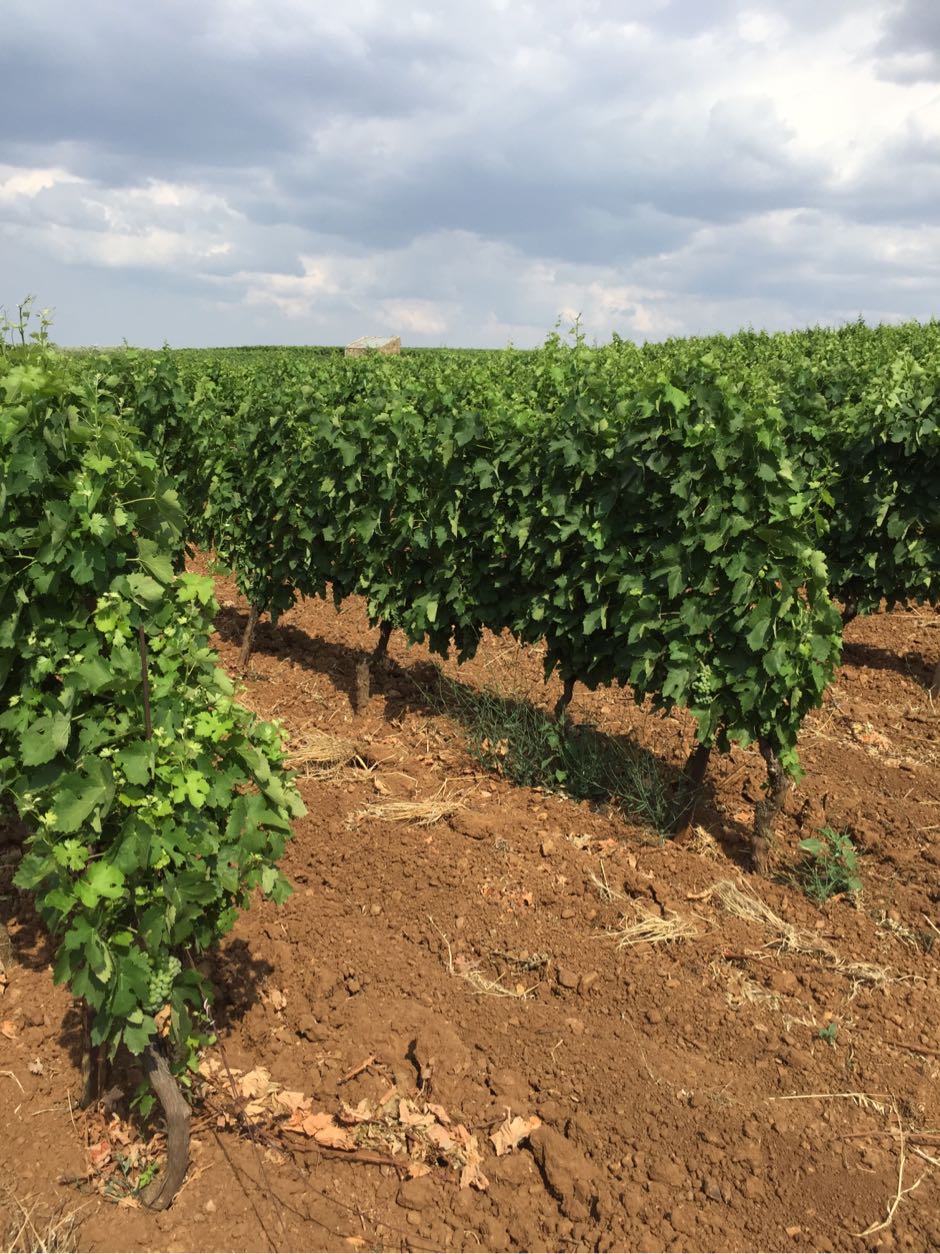 This is the careful result of not interfering too much in the cellar. Elisabetta and Luigi actually do very little, preferring to let the characteristics of each vintage shine through. They use a combination of cement tanks and stainless steel with very little oak. The philosophy is to promote the personality of the grape, of Maschito and of each vineyard as much as possible. They are not interested in creating a house style, they are not interested in consistency, just wines that speak truth and display identity. When oak is used, to refine portions of the single vineyard wines, large French tonneaux of 3rd or 4th passage is preferred, imparting only subtle nuances.
My suggestion is undoubtedly to hunt these wines down and put them in the cellar. They are going to age well and they are going to make for benchmark examples of what Aglianico del Vulture can achieve.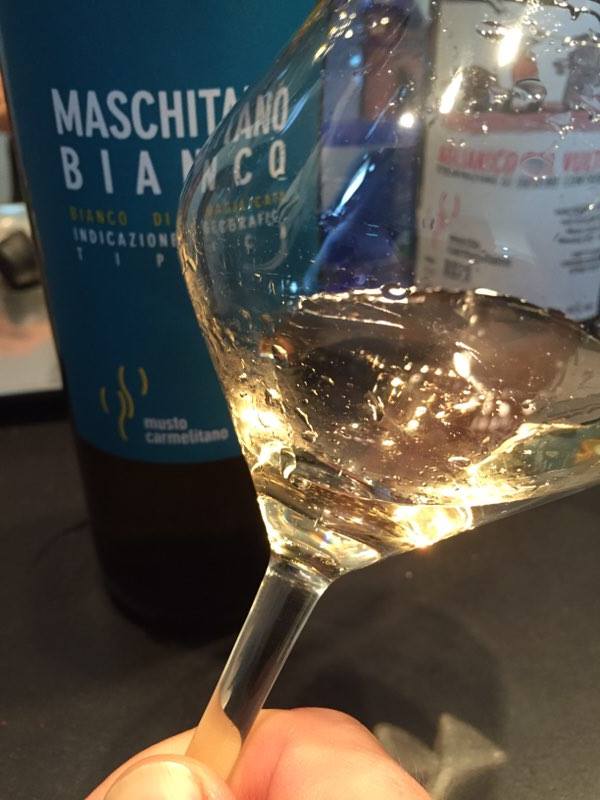 Aglianico del Vulture DOC 'Serra del Prette' 2011 by Musto Carmelitano
A sumptuously deep and brooding nose of fleshy dark fruit with balsam and thyme. Lots of intense black fruit and liquorice on the palate, a gripping backbone of acidity and firm but elegant and ripe tannins. Finishes well with distinctively typical varietal notes of black cherry and balsam.
Aglianico del Vulture DOC 'Pian del Moro' 2013 by Musto Carmellitano
This is typical Aglianico but elegantly subtle and moreishly savoury. A touch of fourth passage wood lingers on the palate alongside fresh notes of black cherry. It finishes clean with a strong presence of mineral personality.
Aglianico del Vulture DOC 'Maschitano' Rosso 2013 by Musto Carmelitano
Delightful aromas of prune and chocolate on the nose. It's austere but front loaded with ripe, undulating notes of black fruit. It's rustic grip will soften with time.
Basilicata IGT 'Maschitano' Rosato 2013 by Musto Carmelitano
Well structured serious food rose with pretty perfumes of strawberry and raspberry.
Basilicata IGT 'Maschitano' Bianco 2014 by Musto Carmelitano
Aromatically floral, the nose is typical of the variety yet clean and sophisticated. On the palate it is fresh with plenty of ripe yellow fruit.