Sangiovese - Vinificato in Bianco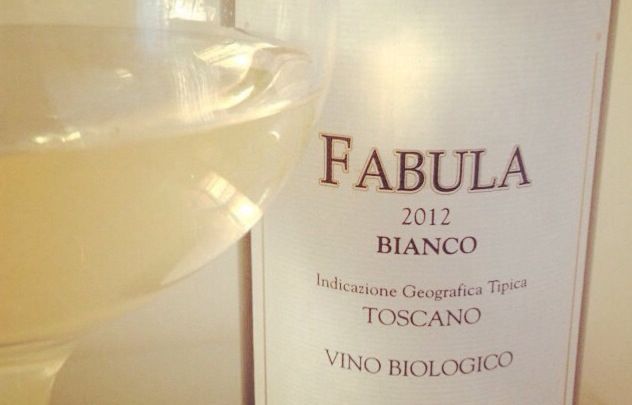 Sangiovese has as many critics as it does admirers. Chianti for example can be seen as quintessentially Tuscan, attractively rustic and brimming with vibrant cherry. The Bordeaux faithful however may dismiss it as tartly acidic and lacking character. Vino Nobile likewise is famed for its luxurious, jammy concentration of red current fruit or indeed chastised for being overpriced, over-oaked and overly acidic.
Brunello di Montalcino too. An ethereal concoction of cherry and smoke or expensive, tannic noise? Regardless of which side of the fence one leans the Sangiovese grape evokes strong sentiment. What remains consistent though is that all pontification on the subject takes place on the basis that Sangiovese is red.
Yet it doesn't have to be. Azienda Agricola Montebelli produce a white Sangiovese with highly enjoyable results. Fruit is hand picked from sandy, mineral rich soils in the Galdana area of Grosseto in mid September. To add complexity and body to the wine, fermented partly in new oak and partly in stainless steel, a period of battonage take place, keeping the must in contact with the lees to achieve a creamier mouth feel.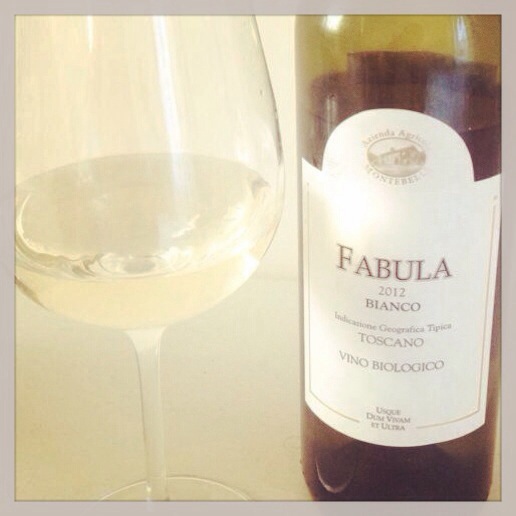 Cultivating Sangiovese with a view to producing white wine is not an easy operation. The challenge comes from knowing when to harvest; in order to yield an attractive aromatic profile for white wine the a different approach is required than that normally used to bring the grape to phenolic ripeness.
With much of Sangiovese's character existing in the skins, developing aromatic profile can be difficult when trying to keep skin contact with the must to an absolute minimum. Producers who experiment with Sangiovese are not normally the type to be comfortable resorting to recolouring agents. Azienda Montebelli produce their wines in accordance with biological wine making practices.
Azienda Montebelli's 'Fabula' is an impressive example of what the Sangiovese grape may also be able to do. For the majority of Tuscan wine fanatics, Sangiovese makes red wine and any deviation from that can only be considered sacrilege.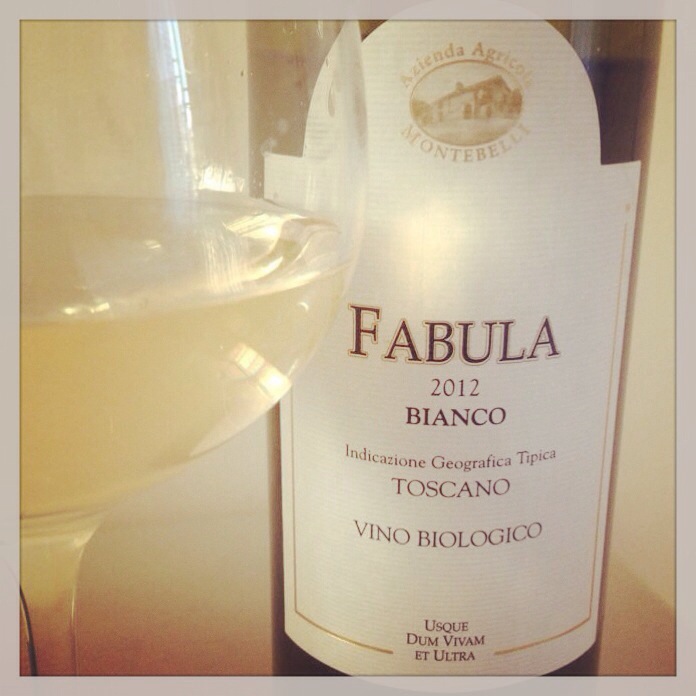 Yet taken in isolation, we have a delightfully round and fragrant, summer wine. The nose is herbaceous, cut grass and subtle asparagus dominate but do not overpower the gentle whiffs of jasmine, broom and hawthorne.
The palate is attractively creamy, yet decidedly fresh. Lees complexity coats a medium bodied mouthful of citrus, flowers and stone fruit. The final blend is bolstered by 5% Malvasia which adds an extra layer of ripe yellow tree fruit and confirms that summer feel.
It is clear that there are not yet enough examples of Sangiovese vinified without skin contact to really discuss the implications of terroir and soil.