Smolnik Temjanika 2013 ageing well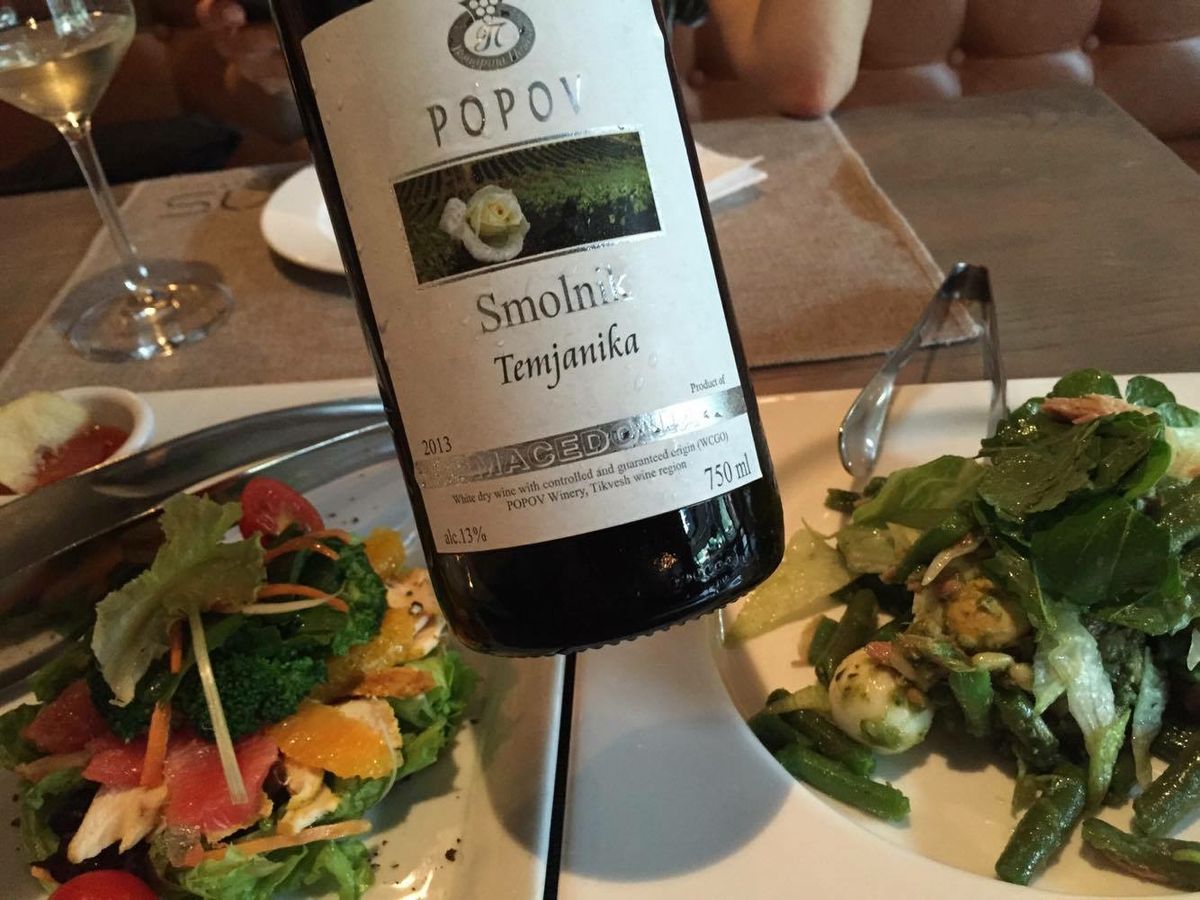 So, Temjanika is one of the most exciting white grape varieties grown in Macedonia; its fragrant aromas of peach, melon and white blossom, combined with racy acidity make it impressively food friendly; add its sunny fruit flavours into the glass and you have a winner.
There is perhaps no better scenario to drink Temjanika than in the Macedonian capital, Skopje, where long summer evenings are filled with the scents of linden trees in bloom and the buzz of local nightlife.
A number of producers make Temjanika wines that are worth tasting but Popov's 2013 Smolnik is fascinating. Still going strong three years later, it boasts an impressively refreshing backbone of acidity and mineral character that along with succulent flavours of tropical fruit, that ensure this stands out from the crowd.
The boutique Popov Winery who are responsible for this recommendation are are based in the Tikveš region. Named after the village in which they are based, Popov's Smolnik Temjanika has very quickly become a benchmark example of the variety.
It isn't easy to find outside of Macedonia but is well and truly worth tracking down.