Articles
Spring wine suggestions for The Foxley Docket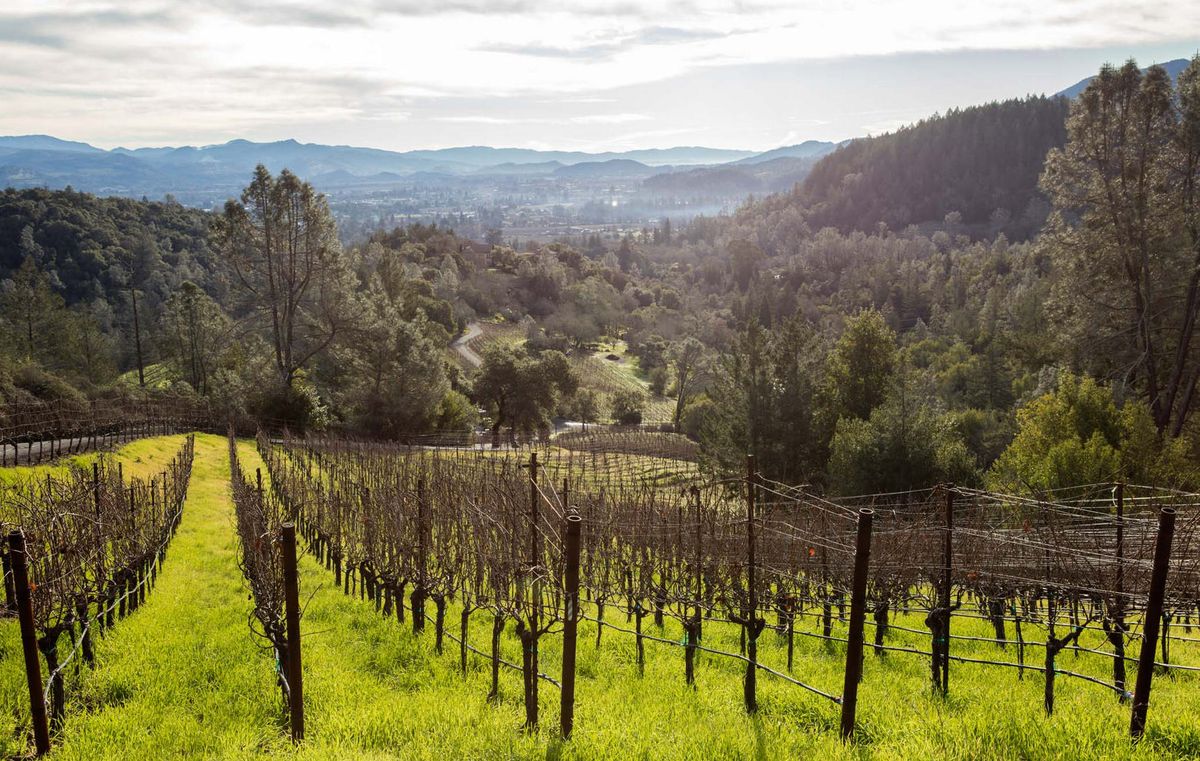 With the first rays of summer creeping through and whiffs of barbecue smoke dispensing nostalgia into the air, we have arrived at that annual craving for long, warm evenings spent with family and friends in the garden.
To see them through, look no further than the current wave of in vogue white wines from Italy; whether dangerously drinkable Vermentino, richly tropical Greco or light and elegant Garganega, the sun drenched Italian peninsula offers an endless wealth of vinous delight.
Early starters should consider something light and salad friendly. Traditional advice advocates something with high acidity to cut through the seasonal table's range of oils, vinegars and creamy cheeses. Piedmont's Gavi di Gavi DOCG from the Cortese grape does just that, boasting crisp, green and yellow fruit with a deliciously fresh backbone of acidity and minerality (Gavi di Gavi by Taccini - Bancroft Wines £15).
In the centre of the country, Trebbiano from Abruzzo and Verdicchio from Molise can also be fragrant, delicate and ideal for lengthy sessions. Verdicchio, recognised by its green flute shaped bottle, make for excellent lunchtime quaffers. They are light, generically fruity and typically inoffensive. (Verdicchio dei Casteli di Jesi 'Il Cantico della Figura' by Andrea Felici – Lea & Sandeman £18)
Slightly fuller in style is Pecorino, a grape that just a few years ago was on the verge of extinction but recently resuscitated by a new generation of winemakers. They combine powerful floral aromas with ripe, concentrated flavours of peach and mango, something to contend perhaps, with spicier menu pieces (Pecorino Terre di Chieti 'Golden Fleece' by Umani Ronchi – Enotria £15).
Soave is back. More love and care in the vineyards and greater focus during fermentation means this Venetian classic is quickly reclaiming its place in our ice buckets. These Garganega based wines now lean heavily towards a fresh, vibrant and fruity style, while at the top end, there is no shortage of premium, single vineyard wines to revel in (Soave Classico Superiore by Stefano Inama - Le Caves de Pyrene £22).
On Sardinia, Vermentino is the variety of choice. Long sojourns under the sun and cooling sea breezes ensure the development of attractively floral and herbaceous wines with a core of lemon and marine salinity. The best come from the small area of Gallura but the style is fairly consistent across the island. They are flexible, quirky and highly summery (Vermentino di Sardegna 'Giunco' by Cantina Mesa - Liberty Wines £15).
No discussion of Italian wine could be complete without delving into the rich treasures of the deep south. Not far from Naples lies the prestigious appellation of Greco di Tufo. In these tufa rich volcanic soils, succulently exotic flavours emerge to complement well structured, full bodied, mineral driven wines with moderate potential to improve with age. For serious days, dishes and indeed friends, this is the gem to uncork (Greco di Tufo 'Giallo d'Arles' by Quintodecimo – Justerini & Brookes £20)
On Sicily there is a plethora of local varieties such as Catarratto, Grillo, Insolia and Carricante, all of which provide the perfect accompaniment to seafood and grilled fish. The top wines pitch lively, refreshing acidity with aromatic, juicy apple and citrus fruit that evoke the colours of bella Sicilia (Insolia by Cusumano – Eurowines £15).
First published on The Foxley Docket