The wines of Henry Fessy (Beaujolais, France)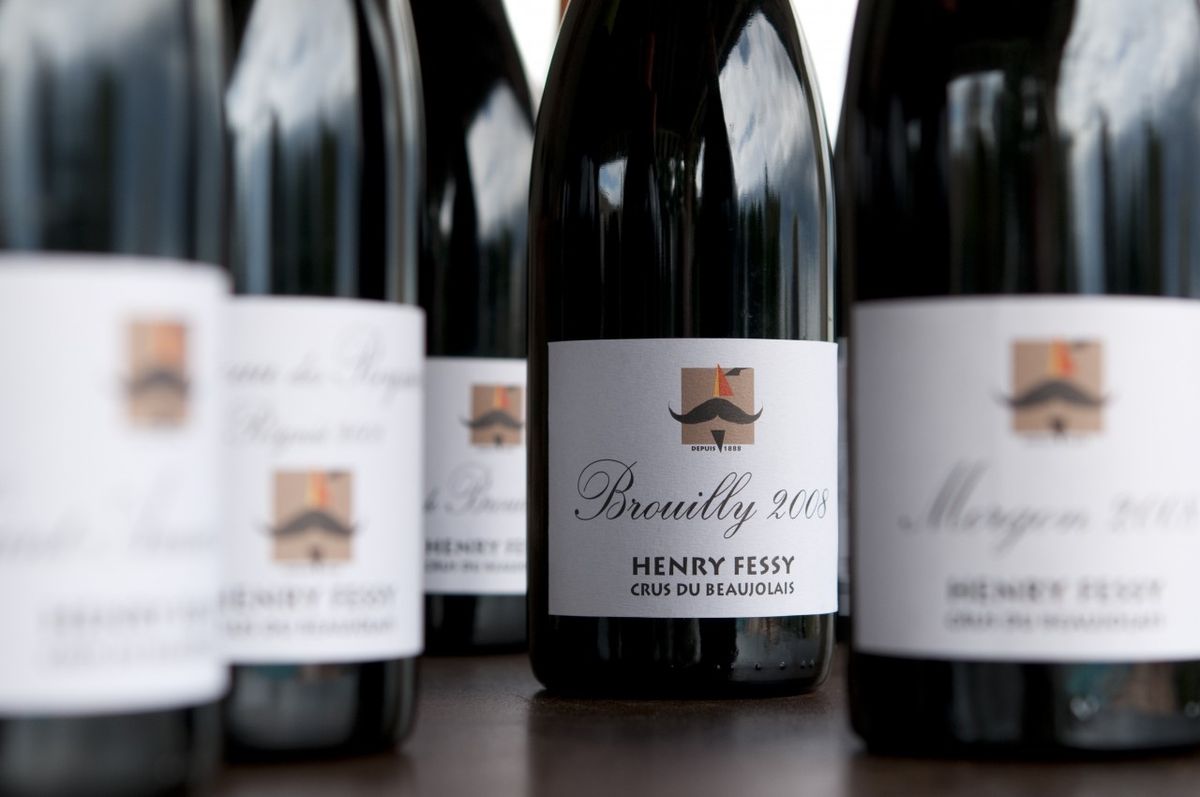 Few domains in Beaujolais are fortunate enough to own vineyards sites in more than a couple of villages. Henry Fessy however boasts an impressive 70 hectares spanning nine of the ten named crus as well as plots in AOC Beaujolais, AOC Beaujolais-Villages and AOC Beaujolais Blanc.
Since the late 19th century the company has been based in the heart of Brouily and over the subsequent hundred years have gradually amassed an extensive domain. Today Henry Fessy is a name worthy of attention, not only for the quality of their wines, but also as a reference point for the whole Beaujolais region.
It is the diversity of their holdings that ensures the name is associated with providing a thorough, almost scholarly look at the region's individual terroirs and the various expressions of the Gamay variety that emerge as a result.
Producing single cru wines in nine of the ten crus, their wines undoubtedly paint an annual picture of the vintage and make a tremendous contribution to the ongoing search to understand the subtleties and nuances of each cru's personality, potential and limitations.
I had the opportunity to taste the latest release of 2014s from a handful of the most famous cru sites.
Beaujolais AOC 2014 by Henry Fessy Cheerful red fruit on the nose with a touch of strawberry leaf, it's light bodied mouthfeel offers frisky flakes of red current and raspberry before a delicately dry finish.
Brouilly AOC 2014 by Henry Fessy Expressive aromas of red fruit on those nose, particularly strawberry and cranberry; refreshing and lively on the palate, it finishes with lengthy notes of summer fruits.
Fleurie AOC 2014 by Henry Fessy Raucous red fruit on the nose, it is light and dry on the palate, threaded together by racy acidity and playful handfuls of raspberry on the finish.
Morgon AOC 2014 by Henry Fessy Fruit forward and well structured, their on notes of fresh red cherry, cloves and spice. It's robust but silky and finishes with attractive notes of strawberry leaf.
Moulin-à-Vent AOC 2014 by Henry Fessy Plenty of red fruit on the nose with hints on damson and plum. It's medium body is soft and round with supple forest fruits on the finish.
Fleurie AOC 'Chateau des Labourons 2014 by Henry Fessy Reveals intense notes red and black fruits with subtle spices. In the mouth an expansive surge for forest fruits persist on the palate as racy acidity contributes balance and harmony.
Régnié AOC 'Château des Reyssiers' 2014 by Henry Fessy An attractively fragrant nose of blackcurrant and forest fruits leads into a supple mouthfeel with some rustic charm. Very impressive balance and typical Gamay character.