Aglianico del Vulture - Southern Italy's Hidden Treasure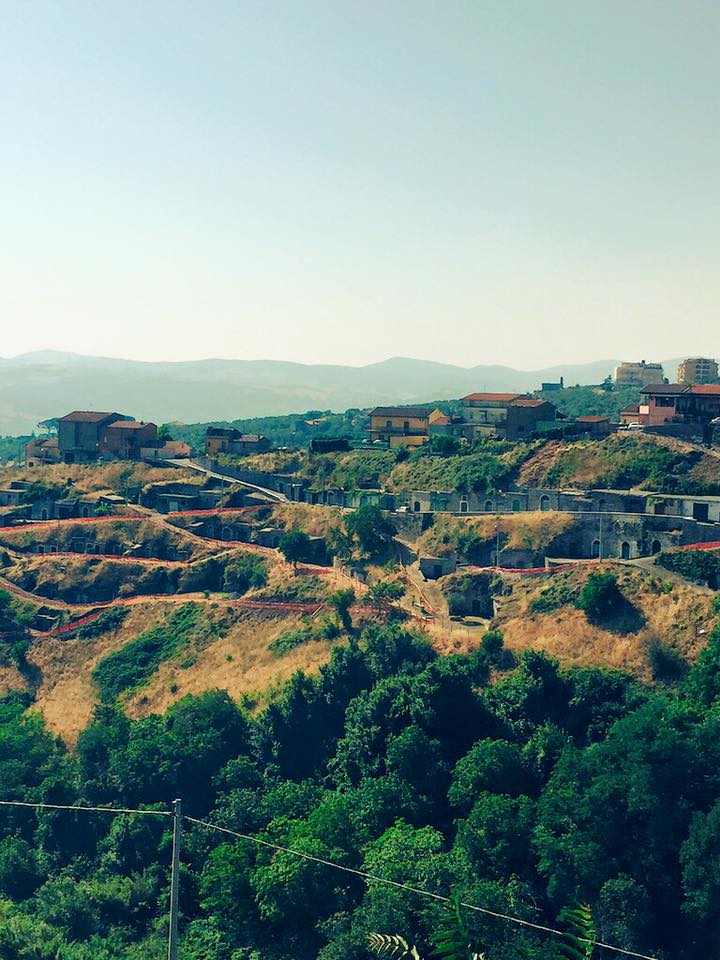 Basilicata is one of Southern Italy's last bastions of untouched and unspoiled beauty. Amongst the fields, forests and vineyards of the region, life moves to the rhythms of the seasons, creating an air of almost timeless tranquility. Agriculture is the main economy here and in the Vulture zone (pronounced Vul-tur-ay) one wine is duly getting the attention it deserves.
Aglianico del Vulture, Basilicata's only red wine, is powerful and robust, often rich and intense. Its charm originates in the Aglianico variety's natural tannic rusticity, which over time softens and develops intense, forest fruit and chocolate driven flavours encased in ethereal aromas of balsam, leather, spice and dried herbs. The best Vulture wine shake off their unrefined, full bodied adolescence to become elegant examples with depth and intrigue.
The secret to this elegance and complexity is down to a combination of geology, climate and the natural potential of the grape. Aglianico is thick skinned and requires an extensive period on the vine before it can fully ripen, so long in fact that harvests take place in the second or third week of October, meaning producers face one of the longest growing seasons in Italy.
Most of the vineyards are planted at between 350 and 500 metres meaning after a day of sunshine, cool breezes can cool the fruit at night and lead to seductive aromas. When combined with the Vulture's most iconic backdrop, an extinct volcano whose bird-claw shaped silhouette gives its name to both wine and place, the wines clearly demonstrate their volcanic origin on the palate.
Aglianico del Vulture was awarded DOC status in 1971, yet the grape has long been synonymous with the area. For many years it was thought that the variety travelled during the 7th and 6th Century BC Hellenic campaigns across the Tyrrhenian Sea, although recent DNA testing shows little relationship with any modern Greek partner. It is now felt to be an archaic grape of Southern Italy.
One thing is clear however and that is that Azienda Paternoster, now operating with a brand new state of the art cellar has been shaping the vinous history of the Vulture since 1925. Like a great deal of Italian wine in pre war days, the local red was produced as a food staple rather than a luxury product. Things have long since evolved however and names such as Paternoster, D'Angelo and Martino have been instrumental in that change.
In recent years, Aglianico has drawn comparisons with Barolo for its perfumed fragrance, sturdy structure and ability to age. Its popularity has grown steadily and like in Barolo there has been a great modernist take on contemporary winemaking. French oak is now preferred, as are softer tannins and more restrained acidity. Technology is better, wines are cleaner and a new, well travelled generation of oenologists are taking the helm. With Aglianico's ever growing cult status amongst Italian lovers, it is little surprise that the powers at be have awarded Superiore versions (higher potential alcohol and longer maturation) of the wine with DOCG status, the highest quality category available.
In the UK it remains largely an undiscovered treasure and I would recommend getting your hands on any you can find. Paternoster's 'Don Anselmo' is one of the top wines along with Elena Fucci's 'Titolo' (London's Fine & Rare) and Musto Carmellitano's 'Pian del Moro' (Berry Brothers).