What does a 1976 Bulgarian Gamza taste like?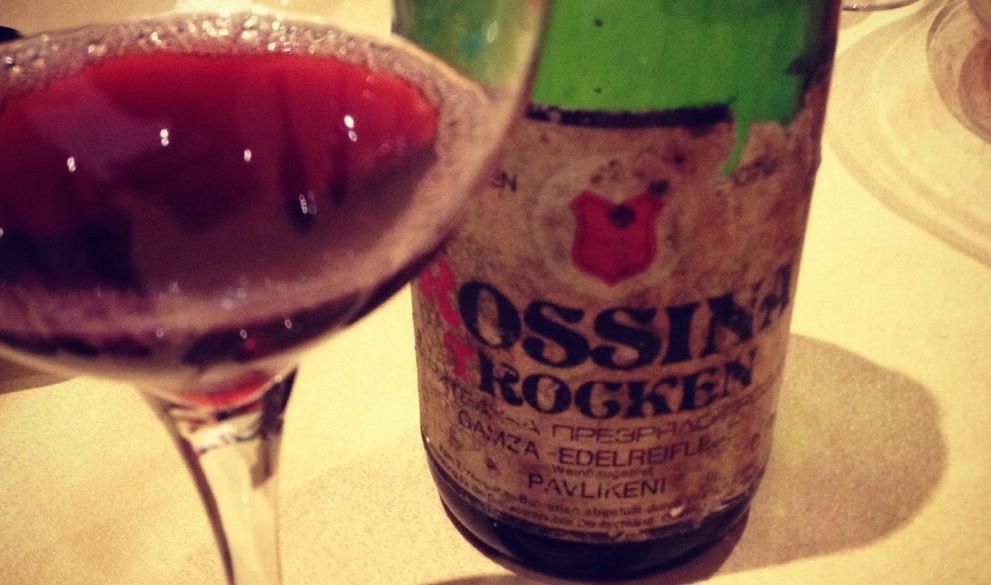 Scepticism doesn't quite do justice to the tone I adopted at the sight of a 1976 bottle of Gamza of Bulgaria's communist legacy. A wry, semi patronising smile broke out, chuckled in jest and looked up the table in search of something else before noting the trickle of leathery, brown juice wash the innards of a decanter; table manners quickly intervened. I quietly replenished water levels in knowing preparation for the inevitable rinse.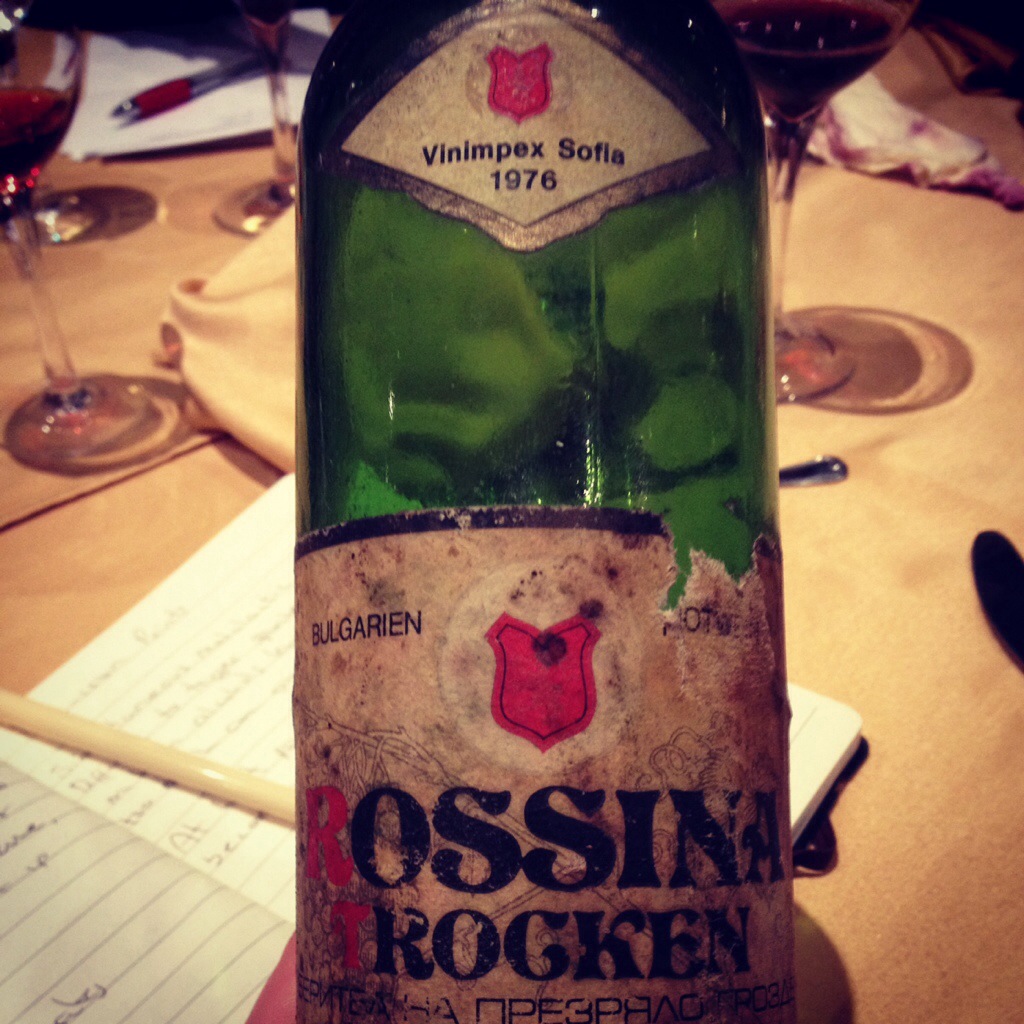 Gamza, the variety known as Kadarka in Hungary and Serbia? Gamza the grape used for easy drinking, food friendly wines for early consumption? 1976? Surely this couldn't possibly still have life and there was nothing to be gained by proving so. I sighed at the cheesecake, inescapably lost to rancid flavours that may linger for the rest of the night.
As it settled in the glass a stately garnet colour stared back, the rim slightly faded. It started well, the nose somewhat beguiling with earthy mushroom, savoury and distinctly Burgundian.
And then it hit me, arrogance slapped decisively from my face as a wave of fresh, proud and prominent acidity came forth. The palate was austere but not without generous helpings of raspberry, strawberry and subtle cranberry. Following through was an ethereal Pinot Noir like character. I delved deeper hoping to locate some sort of tired, vegetal evidence of it's assured demise. Not so. Nothing. More fresh acidity slapped me hard for my presumptions.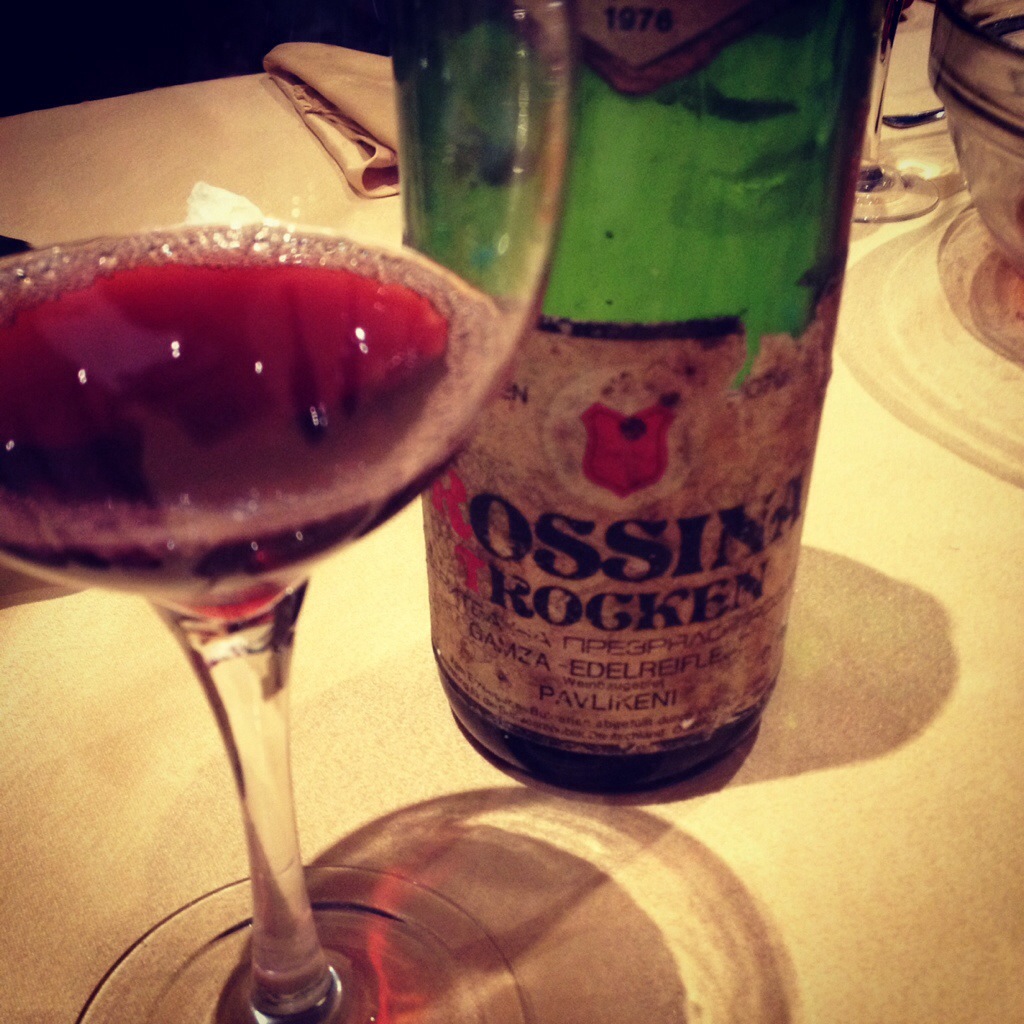 Gamza is predominantly found in non-descript table wines and indeed as a blending component used to bolster other varieties. Consequently, a 1976 example from state monopoly Vinipex, who controlled virtually all wine production at the time, would likely have had a focus categorically on quantity not quality. If a wine made in these conditions can still be going strong almost 40 years later, imagine what could be done now. With a little more tlc Gamza may well become a serious, age worthy wine. On reflection, we could have opened it too soon.